Charity Preemie Quilts
I have been quilting for about three years and really want to try different patterns and techniques. However, being 62, I feel I don't have time to make full sized quilts of all my ideas. So I decided this year to make charity quilts for preemies born at my local hospital. My goal is to make twelve. Here are the first six. They all measure between 18x18 and 24x24.
The snowballs here were donated, but the rest was mine including the nine patch in the borders: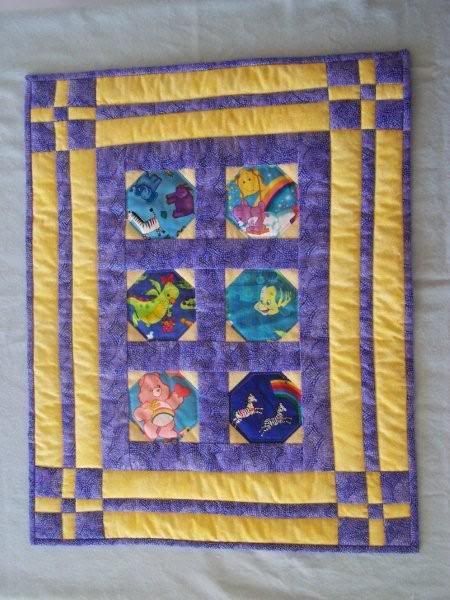 This one was almost totally donated left-over fabric from a teddy bear club.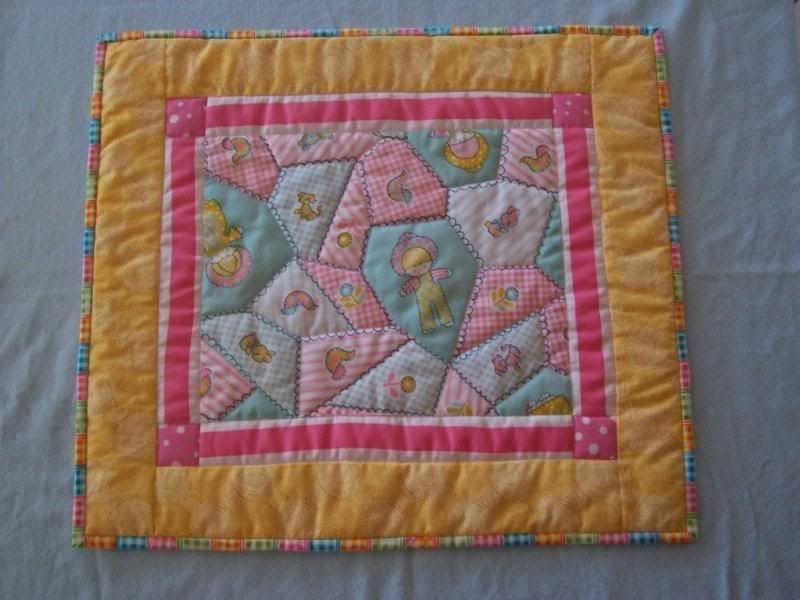 Here is my first attempt at free-hand quilting: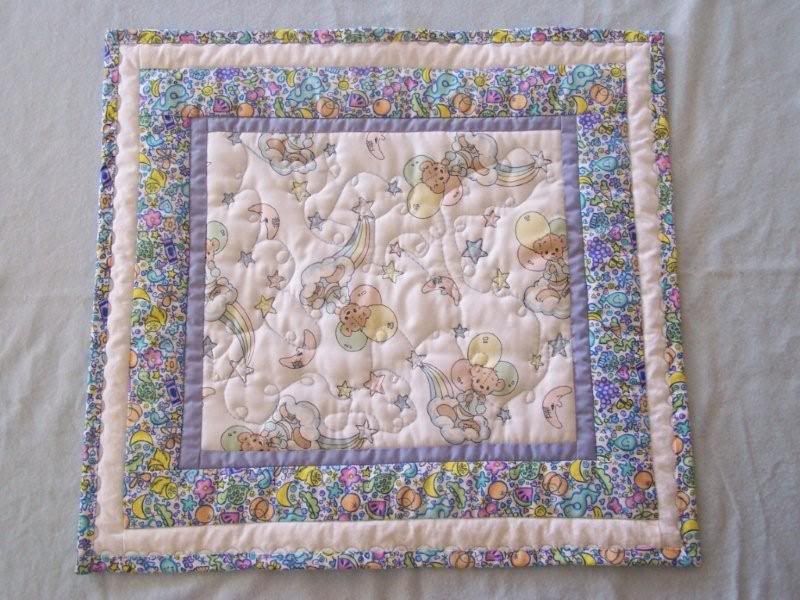 With this D9P (and the previous and next two) I did the binding backwards (attaching it to the back first) finishing it on the front with a machine quilting stitch: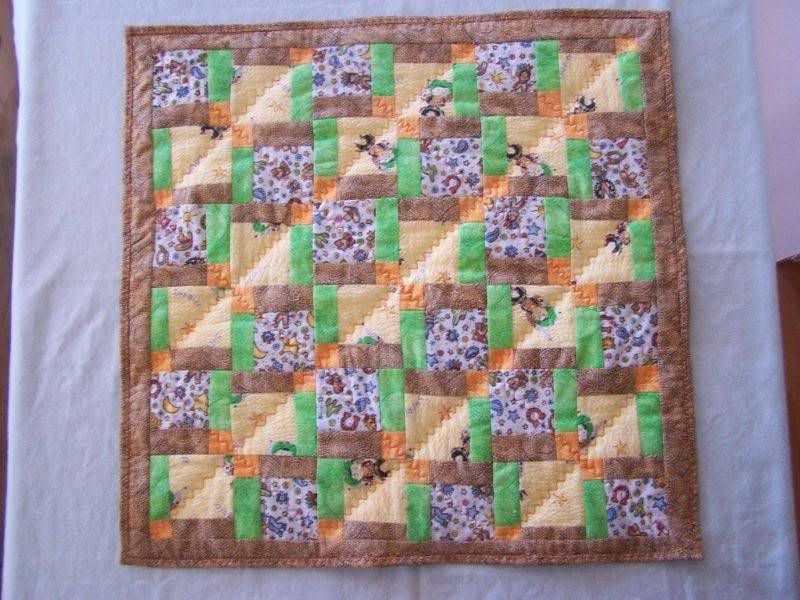 This is my poorest result. Colours are too muted and also the borders/corners are poor. Since then I have learned how to attach the binding much better!! Oh, well some needy mom will love it wrapped around her baby.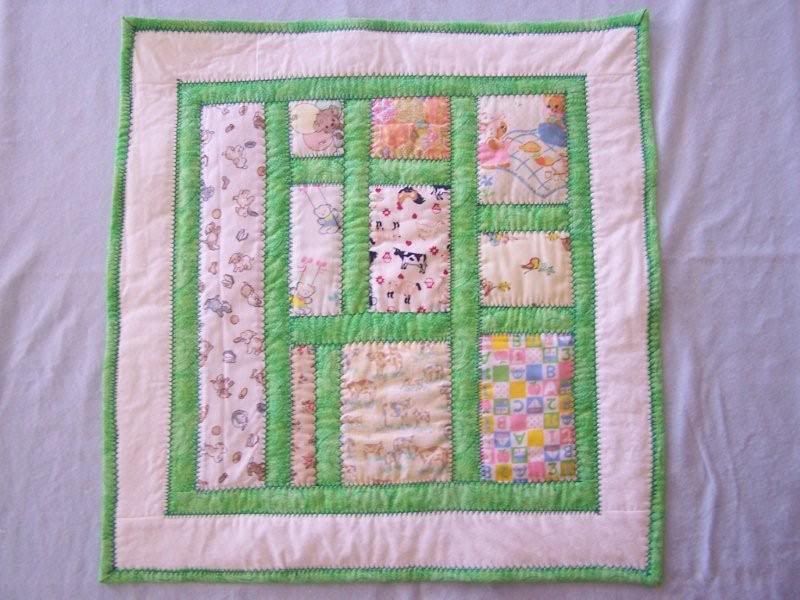 I love this Pooh quilt, made with the left-overs from a baby quilt I made last year. This included my first attempt at mitering the corners of the borders. The machine stitched quilting speeds up these little quilts and really looks good on the flannel backs: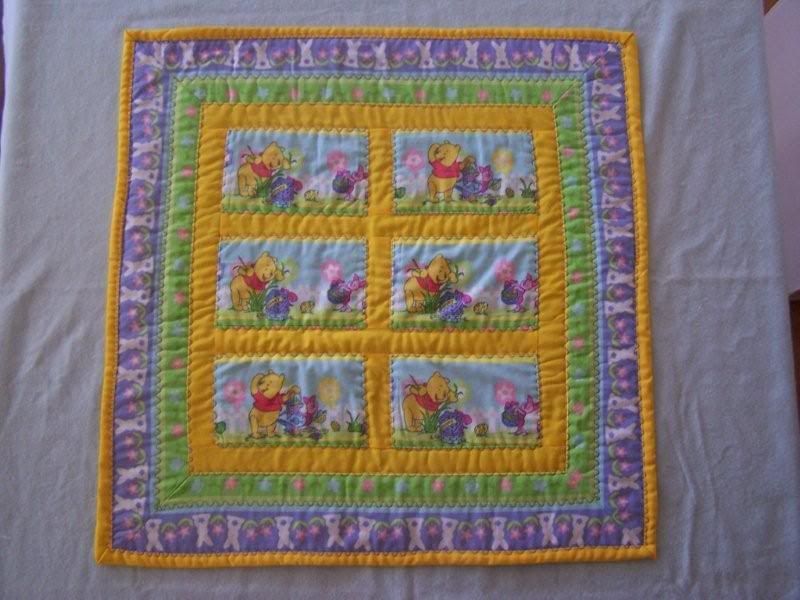 I have also been knitting preemie hats. If it fits an orange it will fit a preemie's head!! Here are my first 51 knit between January first and April 15th. (The five on the left are a little larger.) I have about another dozen made since then. A friend is going to help me add pompoms to all the cuffed toques. The others I intend to leave as is.