Finished this one today.....
geezerfolks_SharonG_FL
April 30, 2007
I did another one like this only pinks and purples. A gal saw that one and wanted one just like it only with the colors reversed. I really didn't like making this. Liked making the hearts, though.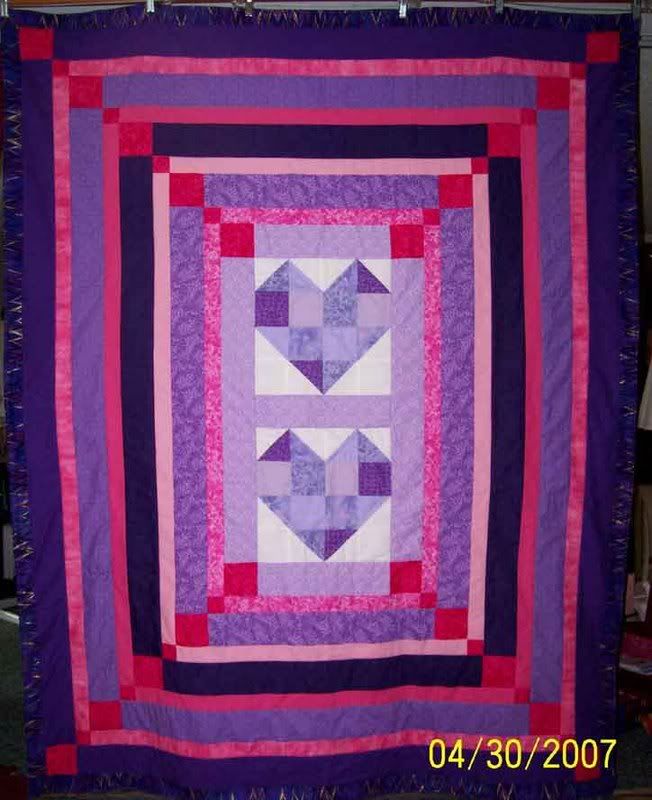 I have one more that I absolutely want to get done before my trek up north for the summer and I haven't even gotten it started! Can't decide on a pattern.....she wants it with dolphins and med and bright blues......I wonder if I just go buy some dolphin fabric and it'll come to me.
SharonG/FL