What I've Been Doing....
geezerfolks_SharonG_FL
April 24, 2007
My DD3 called and after hemming and hawing around and yada, yada, yadaing, she casually asked if I would happen to have 2 baby quilts done that I didn't know what to do with. Yeah, right! Usually, as soon as I get a quilt done, it's gone....barely have time to take a pic of it. So, I had some frog fabric and fleece with frogs that I had planned on taking my time learning to meander on, and as one of the babies is a boy, I figured I could add I Spy squares around it to make it a better size.....hence, I Spy Frogs was born.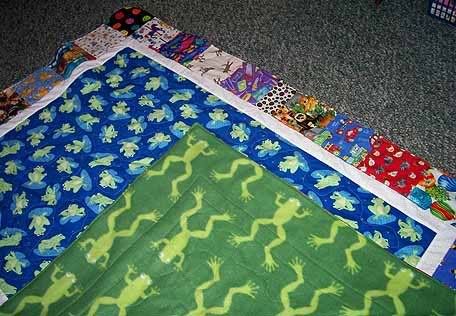 I had this top in the UFO bin so used this one and just added borders to it. With the cute backing, I thought it would do.
A friend wanted a Buc's quilt - I just did a 9-patch as the alternate square so the Buc's fabric would show up better.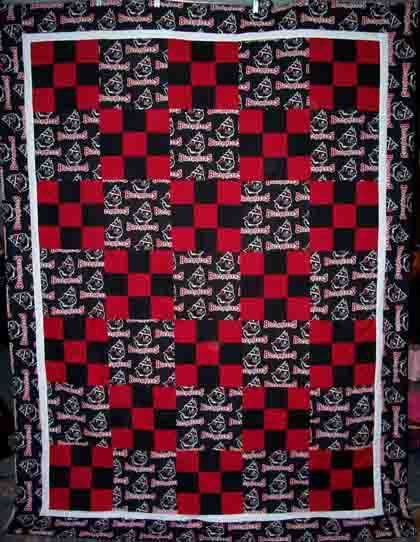 Plus, I have 2 more ready for backing and am working on 3 more. When the quilting forum was sooooo slow, plus we have slow-dial-up, I just sort of got away from the computer and sat at the sewing machine....plus, there's that life thing that seems to be happening lately.....
SharonG/FL