Another little quilt....
geezerfolks_SharonG_FL
February 27, 2009
This is a 'what was I thinking?' quilt. I know I put it together during one of the times I just needed to sew without thinking and apparently, that's what I did! The strip blocks are leftovers from a Warm Wishes quilt. I really like the back though.....I was saner when I did that.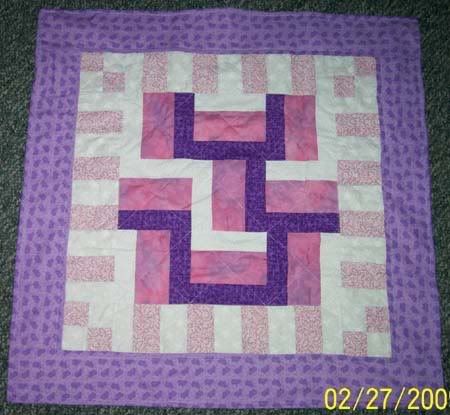 This is going to RMH......SharonG/FL