One down, a few more to go...
Vanislegirl88
January 14, 2007
Practicing on my frame using quilt tops that I made in my first year quilting...I like this one and will keep it for me, but there's definitely issues with it.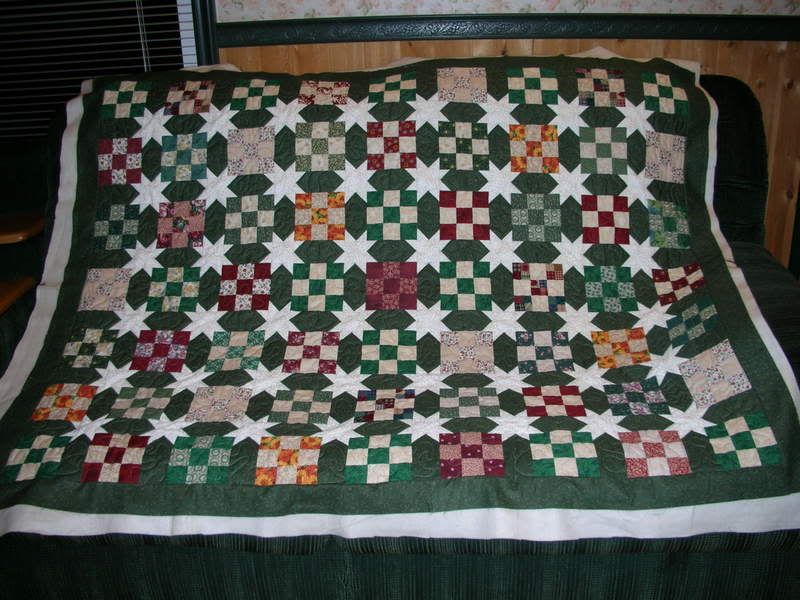 Close up of the quilting. I meandered all but the stars, those I outlined. It's not easy doing a straight line freehand. LOL.