Trying to Applique.......
geezerfolks_SharonG_FL
January 13, 2008
I did a Sunbonnet Sue, but it wasn't good enough for a quilt, so I made a needlecase out of it...even though it's rather large for that purpose, I like it. The 9-patch in the patriotic block was machine stitched then appliqued the entire heart to the background. I plan on making a table runner using this as the center. The blocks with hearts is the first of a BOM called Hearts-A-Flutter from SuzGuz Designs. I still need to work on circles, points, and V's but I've enjoyed sitting on the couch and sewing.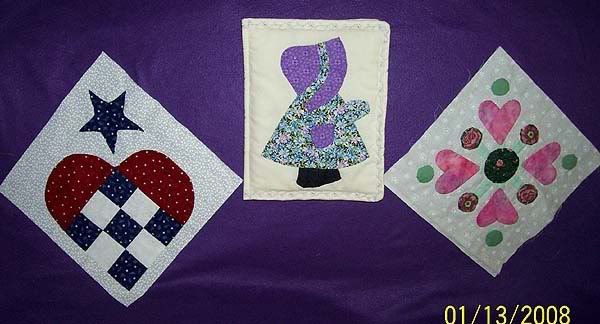 SharonG/FL