Bond Beam & Coping Question for the PB Pros??
Wanted to post this out to our pb's out there. I am sure this is a simple question that the guys that are installing decks can answer for me. Wanted find out what the standard practice is for this particular situation.
The 12 inch tumbled travertine paver coping is in as you can see. The picture below shows 2 spray painted lines, the orange (furthest left) will be where the deck will begin. We extended this from the original plan. The travertine pavers will be put down in a 3 piece pattern similiar to Versailles. My question is the bond beam is 3-4 inches longer than the coping.
Any ideas on how they will finish this off on the left side of the painted deck line? On this side of the pool there is not a lot but on the opposite side there is quite a bit like this.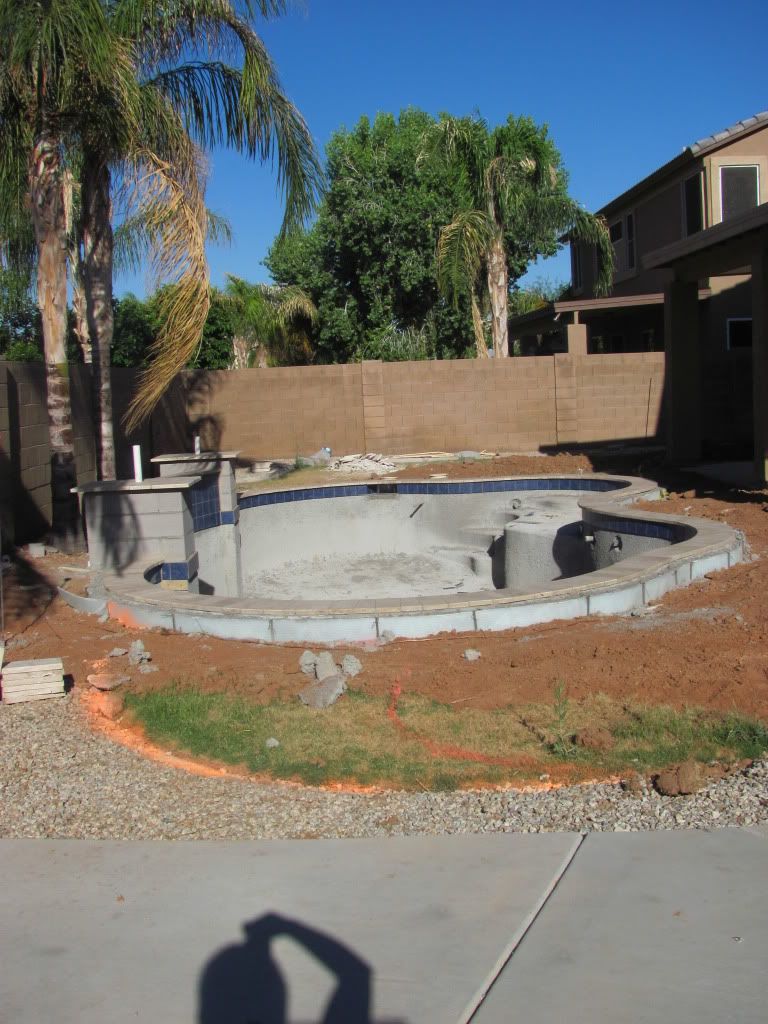 Here is an upclose look at what I am talking about. Just wanted to get an idea from some of the pb pros on this site.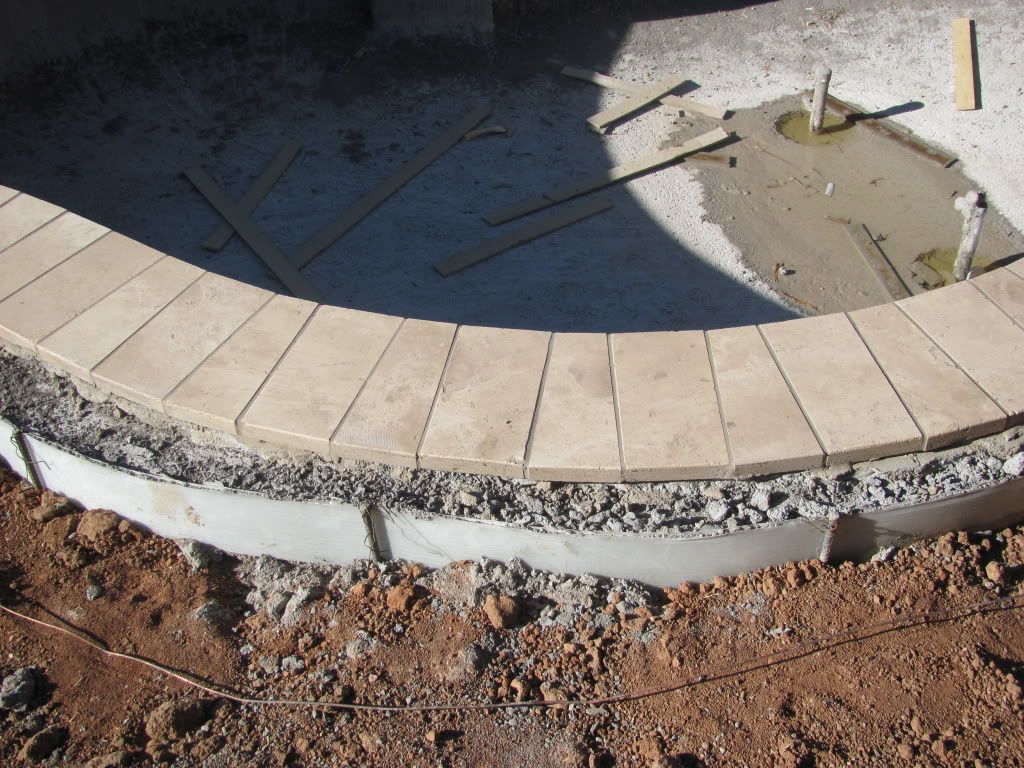 Thank you!