Green for an exterior paint color
melle_sacto
April 22, 2014
We're trying to choose exterior paint colors and my SIL recommended the colors from this home in her neighborhood b/c I told her I really liked green (I pointed to a piece of celery as the example green). She said a lot of people liked the colors on this house.
I don't care for the colors, mainly because I like something with more yellow. But I'm wondering if these colors even work well on the house or not? I feel like they don't make the brick look very nice and they seem washed out compared to the grass. Our house is in a sunny place, and I don't want it to look washed out.
I like this palette a lot: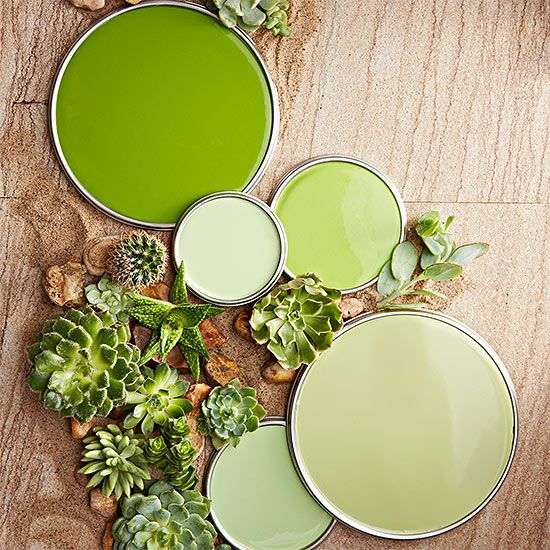 And a purple door:
With the orangey-tan accent:
And our home style is similar to this except a single garage door and only one front window: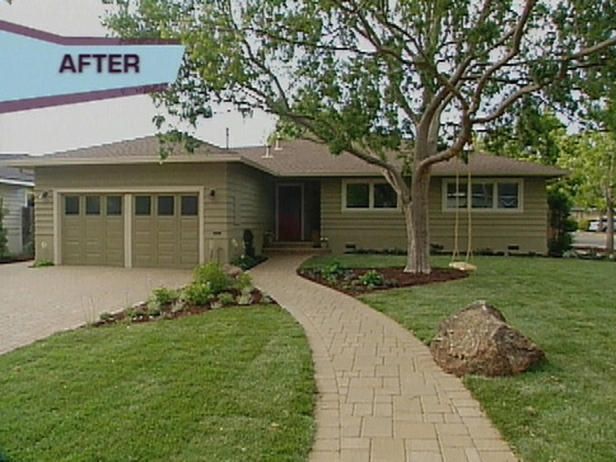 I've also looked at the "new" color pallets for 2014. Not seeing a lot of the shades I like. If I paint w/the yellowy-green, purple door, and caramely-orangey-tan accent is the house going to look dated really fast? Not that it matters I guess, it's the colors I will like LOL!