Unofficial ABB president looking to retire
I think it's time to start looking again for a backsplash. It's only been 16 months since the kitchen was functional, and I've been getting enough pressure from Oldbat2be and a2gemini. ;) I've been terrified of this decision for these 16 months and could use some help please.
Oldbat suggested that I post some photos lined up correctly, see what everyone suggests, and she can photoshop some of your suggestions. (Thank you so much in advance, OB!) I felt like I should have some samples picked and in the kitchen first, but I don't have any presently. The tile stores in my area are completely uninspired and making a road trip to the good ones can be complicated with the kids' schedules and just plain hauling them along.
My trouble is that I don't really know what I want. I've taken the Sweeby test without much luck at least a dozen times. I know I do NOT want white subs. I'd like something more unique with sophistication, elegance, and maybe a hint of quirkiness or unexpectedness. I do not want tile to compete with the lines of the hood or with the view out the windows. I don't want busy and am drawn gutturally to textures. I go crazy for straight, clean lines, but am also pleased with elegant curves and modern graphic shapes. Painterly is another adjective that makes me happy. And then there are the ultra pricey New Ravenna and Artistic Tile water jet patterns that make me drool.
I do not want a separate tile behind the rangetop, nor do i want little borders or other strips of accent tiles. I will tile the whole backsplash with one type of tile. I plan to tile the rangetop from the counter all the way to my ceiling. On the cleanup sink wall, I'm thinking of two options. Either tile that whole wall to just the height of the bottom of the window sill, or tile the wall to the height of the bottom of the upper at the corner.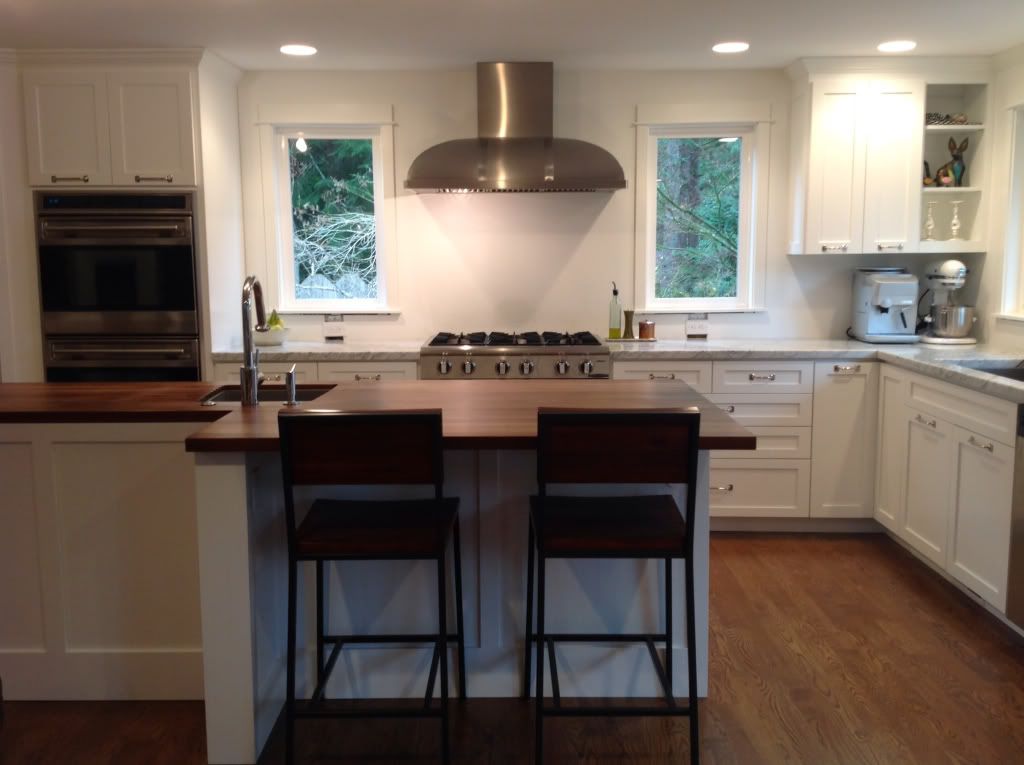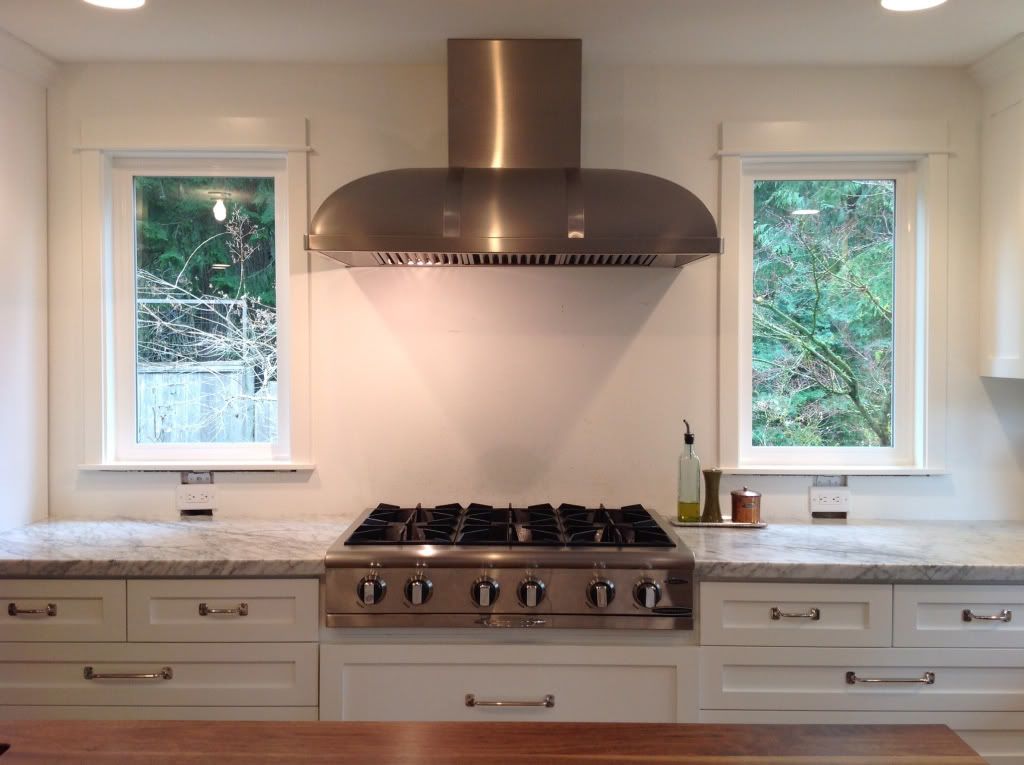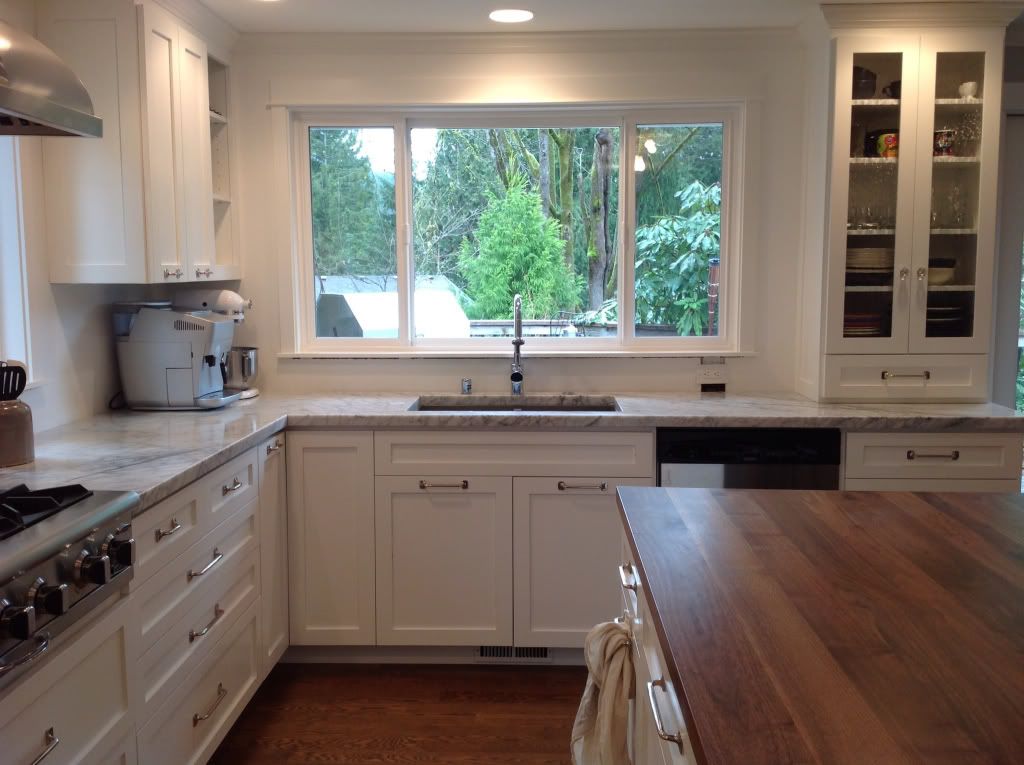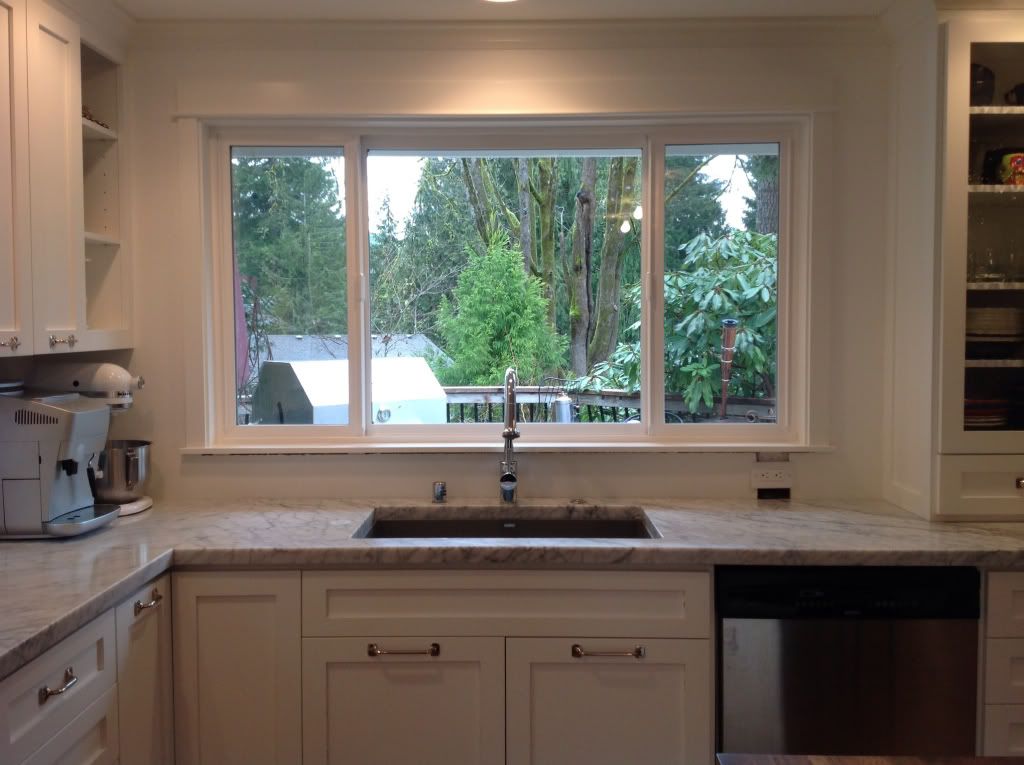 I need to be mindful of my double-sided fireplace near the kitchen that also needs tile on both sides. I plan to tile from the floor to about 6-8" above the fireplace and add a mantle of some sort (yet another future decision) on each side. Maybe I can even get some help with the tile decision here along the way on this thread.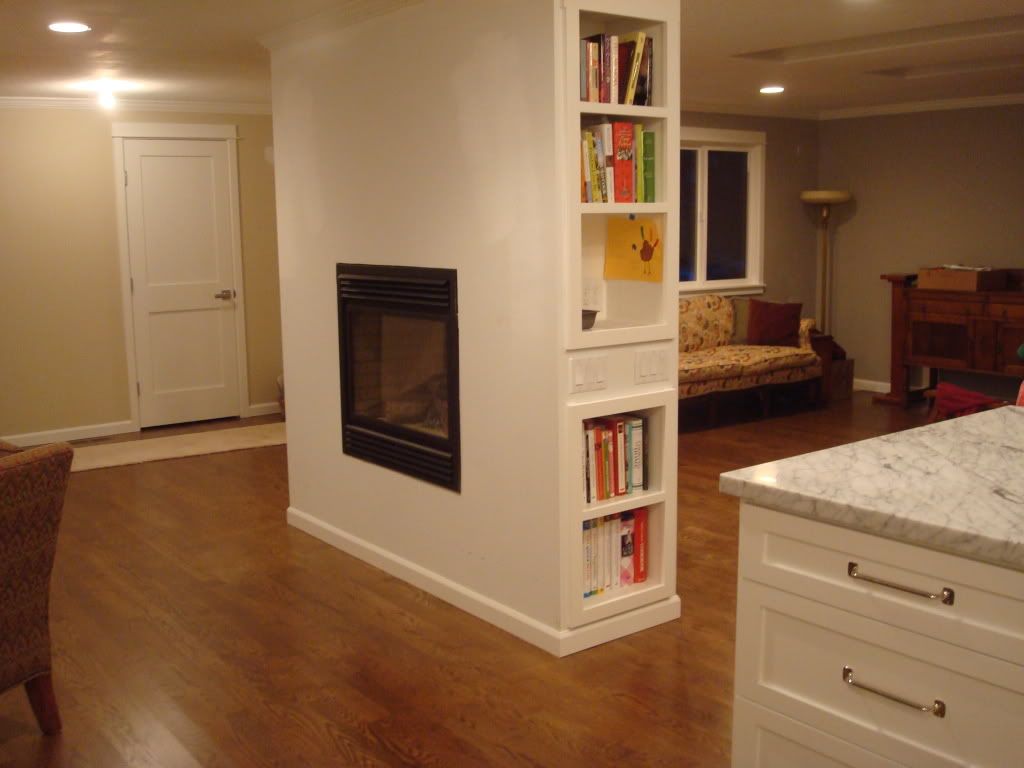 My Carrara is fairly gray and busy.
I've looked at tiles for more than 3 years now. I think my problem is that I've looked too much for too long. Here are some of the tiles I've clipped.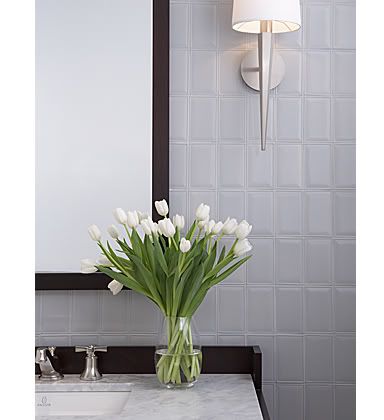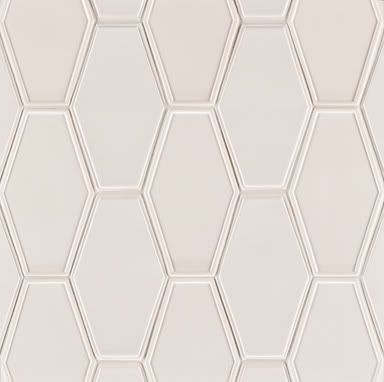 NOT this color, but this shape.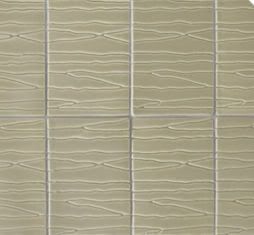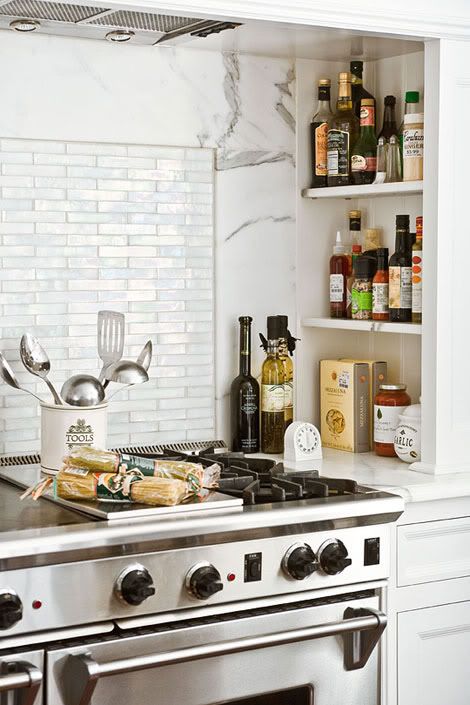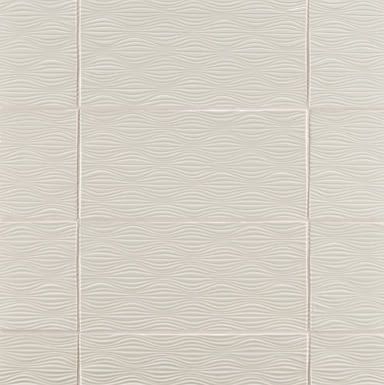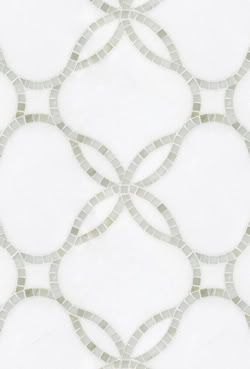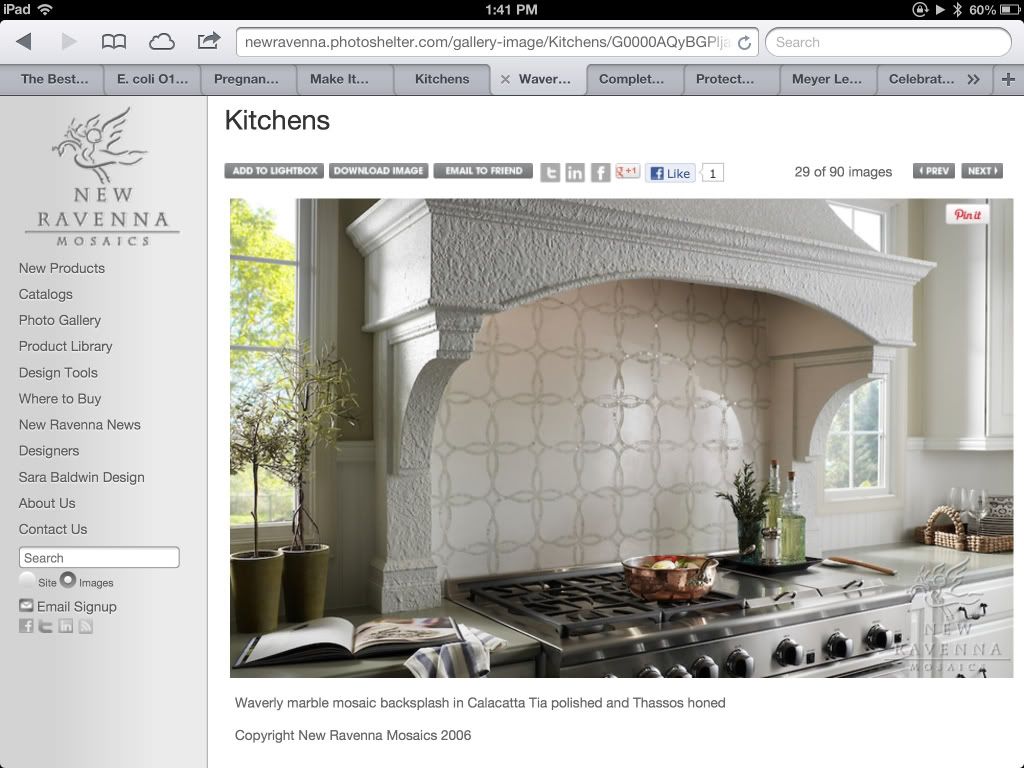 Any suggestions? General patterns to avoid? Suggestions for the scale of the tile? I thank you in advance for helping me with this decision that has been weighing on me for so long.
This post was edited by breezygirl on Thu, Mar 14, 13 at 19:02