Ikea kitchen --- is this possible??
So yesterday I drove an hour and half to the nearest IKEA. I *love* the idea of using their cabinets and drawers as a "jumping off point" for a nearly-custom kitchen.
I'm in the process of building a home, and our style is very traditional. I know that there are companies that do custom drawer fronts and cabinet doors to work with Ikea cabinets. However, I'm wondering if my "dream kitchen" would work with Ikea....
Could I do something like this with Ikea???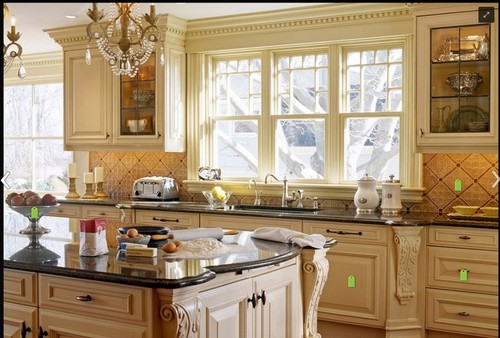 Here is a link that might be useful: dream kitchen