Stumped on TV / media wall in open plan! Eyes Pls! (pics)
I hoping someone can give me some inspiration here because I'm not getting a handle on this wall in the whole scheme of things. The TV /media wall is 14'. I have to float the sofas as the other end is the kitchen and dining room. One side is open to the pool area with sliders and the other side is the entry.
I'm thinking I need something roughly 7' or so long and around 30" tall give or take. The center must have open shelves for the center speaker and receiver. I would prefer the rest of the equipment be behind closed doors. I have been looking for things on CL that I could convert with no luck.
However, my other problem that I cannot get a handle on is what sort of color or finish the TV / media cabinet should be. The floor is warmish beige tile but will be partially covered with a rug, the ceiling is a lighter warm beige, sofas are a light warm beige creamy yellowish, the kitchen is vibrant orangey red (lyptus?), amazing gray walls, stone fireplace that jives somewhat with granite countertops that have taupy gray, charcoal, black/brown and a few warm golden and orangey colors. Dining chairs are dark taupe and I'm getting a round glass dining table with brass base. The dining light fixture is a warm 30" sea grass looking shade.
Should I try to bring some of the kitchen cabinet color to the TV wall? Should I do a dark taupe? A light warm beigy creamy yellow? Or something else I'm not thinking of? Maybe something black metal with some brass on it (there will be brass and some stream line bronze in fixtures?
I'm really stumped on the finish and possibilities and need your eyes.
PLEASE POST A VISUAL OF WHAT YOU WOULD DO!
This dining light but it's more vibrant in person.


Entry


Kitchen to dining room (brass thing is just propped up there not sure if its staying) and light fixture is not up yet.

Living room rug


These sofas, one a four seater and one a three seat. Both in Florance cream (that leather purse color).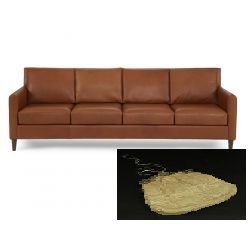 Patio wall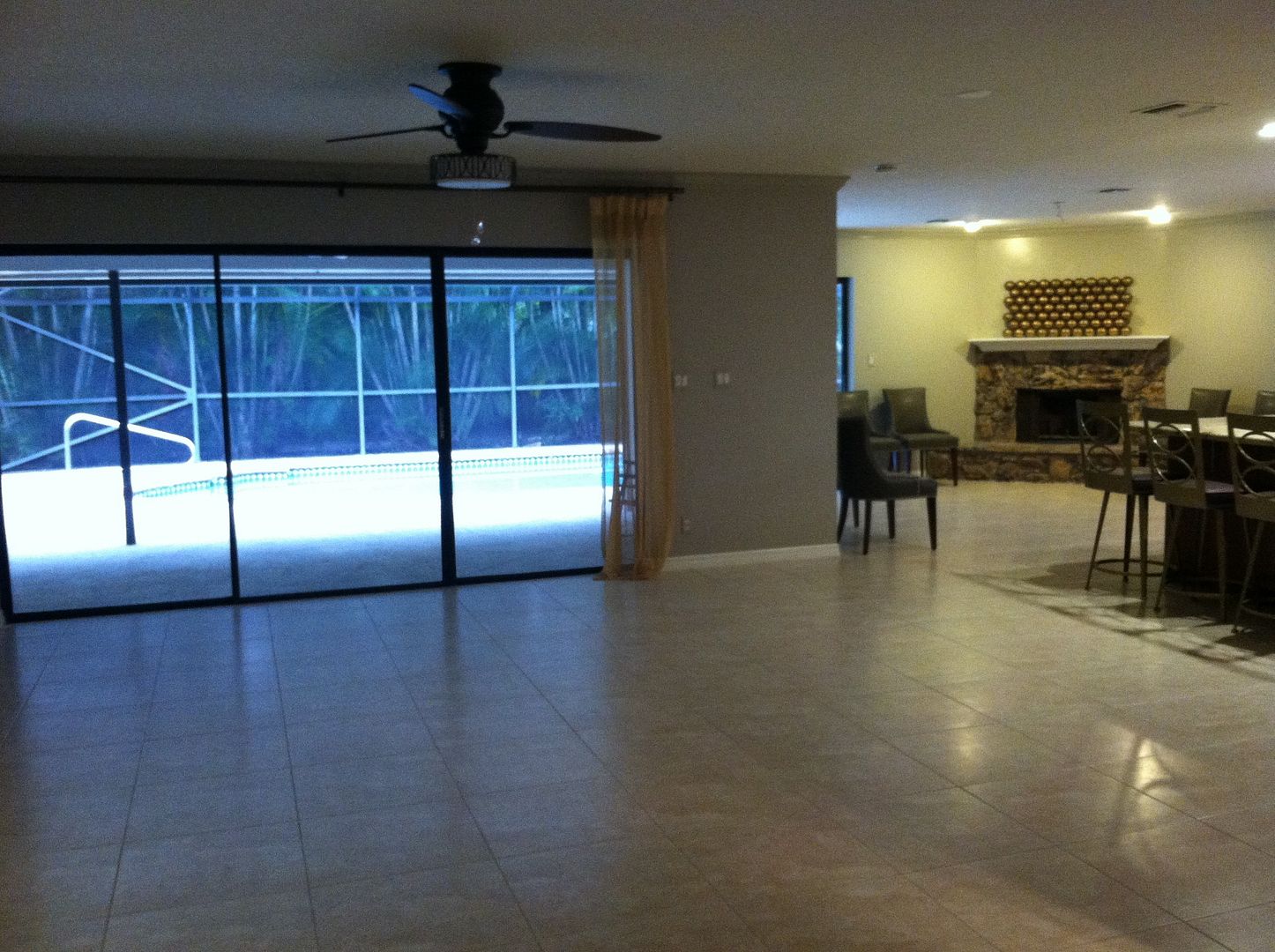 THIS Is the TV /Media wall.

PLEASE POST A VISUAL OF WHAT YOU WOULD DO TO TV ? MEDIA WALL!
This post was edited by jterrilynn on Sat, Apr 12, 14 at 13:09