Do you recognize this pull?
I bought this a year or so ago from the discount shelf at Home Depot, when I was searching for pulls to replace those on my dresser. I only got the one in order to test for size, but when I went back to get the rest they were gone. Not only that but the staff could not identify the pull as to make nor find it in any of their catalogues. It must have been a special order that was returned, but where did it come from?
I think it is just perfect for my kitchen, but I haven't found any just like it in my searches so far. The link is to the closest that I've seen which unfortunately doesn't come larger than 5" for the larger drawers.
Any suggestions?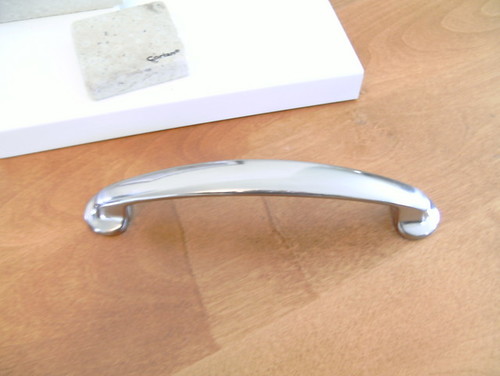 Here is a link that might be useful: liberty hardware pn0406