what do I do with an ugly concrete stoop?
Hello,
We're developing a landscaping plan for our front yard (ripping out most of the lawn and the scraggly shrubs as seen in this pic, putting in shrubs/perennials). Picture of the yard is here: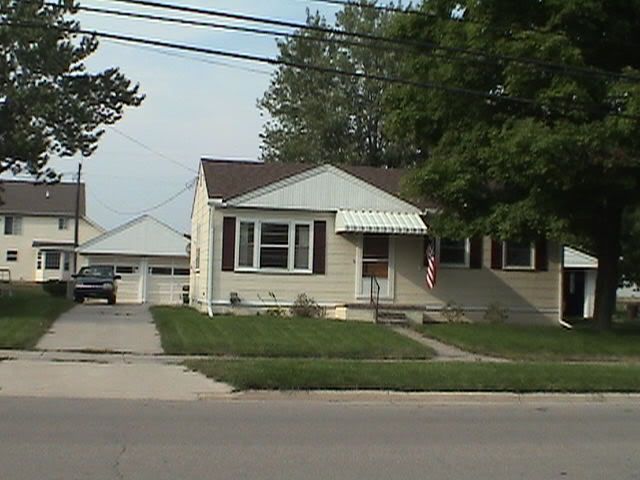 We don't want to do a real extensive front porch (husband prefers a back porch, and we don't have a whole lot of space b/w the front window and the big maple tree). But we would like to do something with the concrete stoop to make it less ugly. Doing a search on this forum, I found this thread and it gave me the idea of covering the stoop with wood or composite: http://ths.gardenweb.com/forums/load/porch/msg0713313330517.html
Thanks for the great idea...I was thinking about something like this but wasn't sure if it was doable.
I still have some questions after reading this thread that I hope you can help me with:
1.) How do we replace the handrail that's bolted into the concrete? Can a homeowner rent a tool to do this?
2.) We're considering a pergola or trellis (with vines) around the front door, built into our landscaping plan. We've already removed the metal awning. Do think this would look good, or is it not suited to the style of the house?
Thanks :)!
Kristen