Pool remodel - too narrow?
I dont know why I am stuck on the fact that this pool might be too narrow. Plus I am not sure that I like the concrete pieces that are jutting into the pool.
The pool was just put in a yr. ago and designed by an architect who wanted it much more narrow. He had also designed the concrete coping to jut even more into the pool, which we shortened. Unfortunately, there is quite a bit of plaster mottling, even after an acid wash. I asked the pool ctr. how much to add 4 ft. in width (expand towards the house) and he gave me a very good price for this. I think the price reflects the fact that the plaster is so extensively mottled, which you cant appreciate in the pics. The price would also include replastering the whole pool and expanding the in floor cleaning system.
The pool is 13.5" x 60' currently. When you are in it, you almost feel like the walls are closing in on you. I am not sure if this is because of the raised deck or the narrowness. But I feel claustophobic in it.
It would be extended to the stick in the dirt flower bed in the second pic. Would probably bring the step in portion in towards the house. Am I over-worrying about this? It seems like it would be more functional - both a lap pool and a play pool. Would 17.5 feet wide work for volleyball, etc? Pool is 5 ft. deep.
House is in the process of a protracted remodel, so please excuse the roughness of it. I will be adding a master addition to look over the pool on one side of the house and thought this might be the time to widen the pool. Also, I am holding off on landscaping until I decide on pool.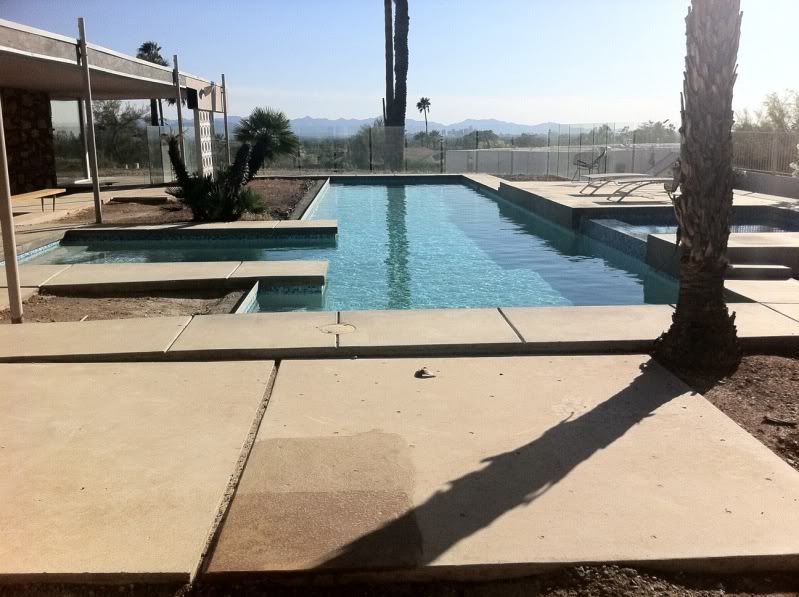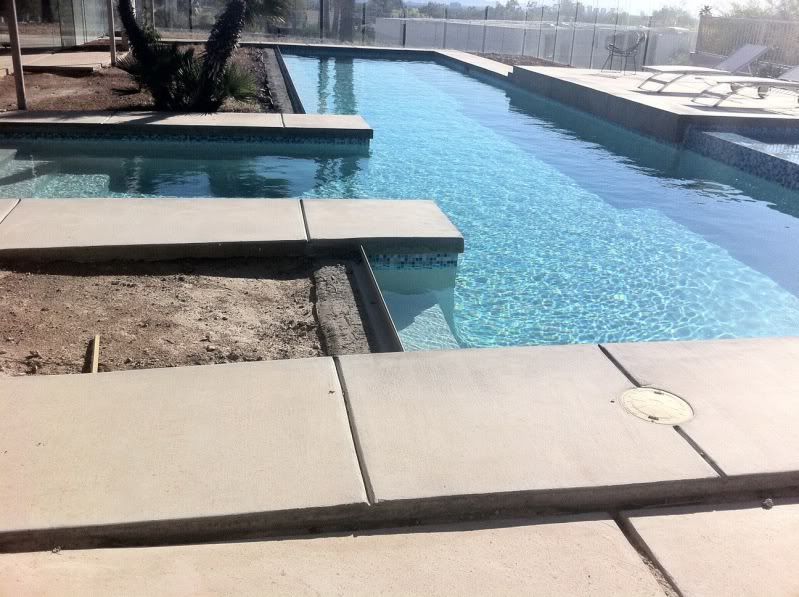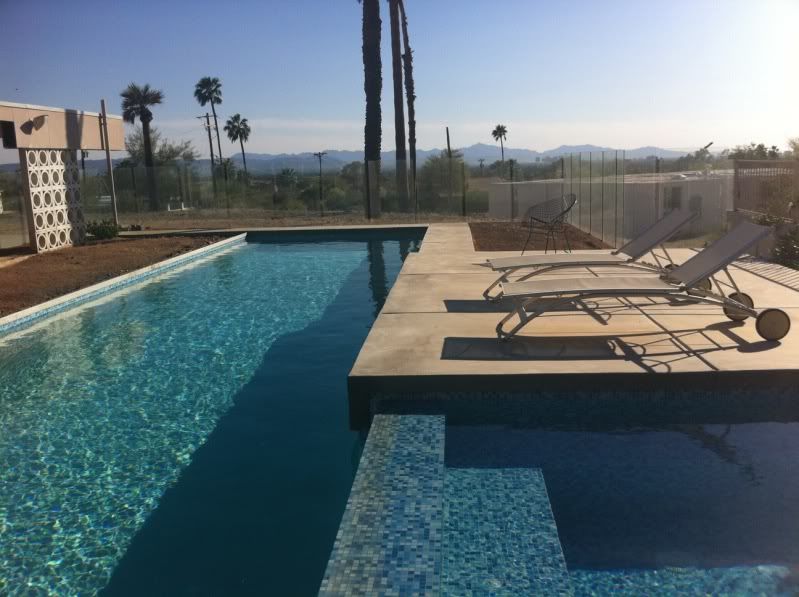 This post was edited by rockybird on Sun, Apr 21, 13 at 15:33