what's the minimum size for a range hood duct?
We have a microwave with a fan which blows the exhaust back into the room and does nothing about the smoke/odors. We want to
1) put in a duct to the outside, either to the side or to the roof
2) get a real hood
But starting with #1, I'm worried that we might put in a duct that is too small or otherwise ineffective. Any advice?
Because of an eave they might want to run the duct back towards the window over the sink, so that would be another bend. It's a 2 story house with a bathroom above and I think venting all the way to the roof would be complicated. I'm not too worried about a metal duct running on top of the cabinets but that's something to think about too. And this is Colorado with a well insulated house, so maybe we would have to open a window for make up air while cooking? Not a big deal even in winter I think.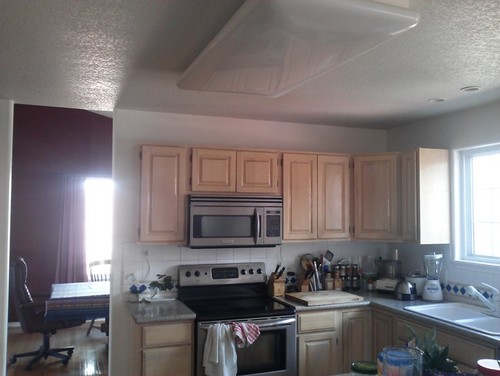 This post was edited by olreader on Tue, Mar 18, 14 at 16:35