water delivery lines with multiple conncections- is this OK?
We had water delivery lines for our two sinks in master bathroom redone two times (initially there was a single supply for the entire bathroom with no shut off valves for the faucets at all). Then it was one shut off for both faucets and finally we have a possibility of shut off valves for each water line.
After two changes we got what is shown below (these are "back views"):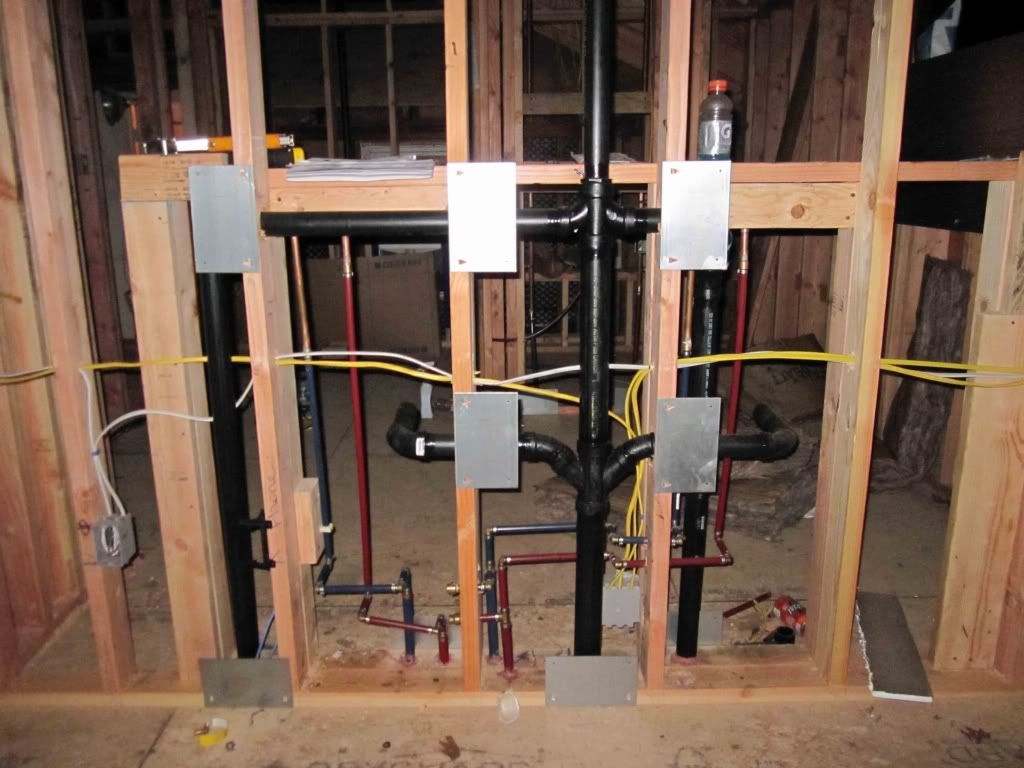 Is it of concern that we have so many "connections" and some "dead ends" there? Is it worth paying to have it redone to reduce the number of connections? If so, how many would you say are necessary?
In the new construction the tubing from the faucets can go straight down, but need to turn under the floor (ceiling of the powder room) to land within internal wall to reach the basement and make another turn to land in old basement where the water supply is located.