Save my deck!!
OK, not trying to be dramatic, but no one answered in my other resurrected thread, so thought I'd try a new one.
My garapa deck is 3 years old and my attempts to apply another coat of TWP last summer didn't fare so well. Jon Mon said to wait it out, so I let another winter go by and it still looks kind-of crappy. Basically last summer I scrubbed it all with oxalic acid and re-coated with TWP Dark Oak, but the graying spots just went blackish. Here's how it looks today.
So how do I fix this?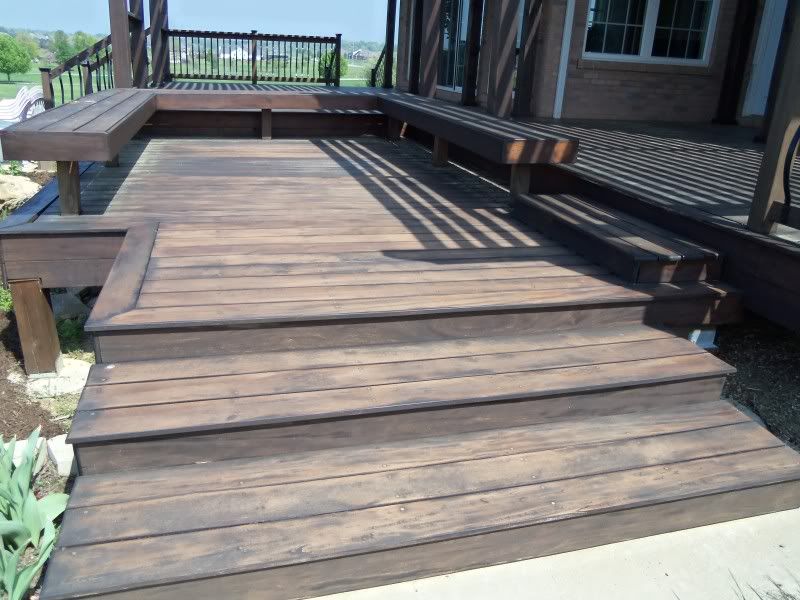 Here's how it looked freshly stained in 2009.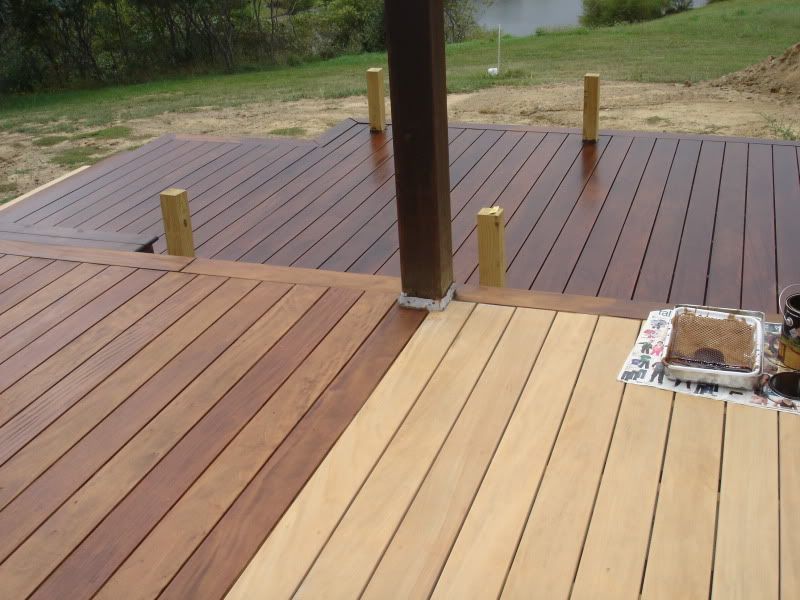 Here is a link that might be useful: my other thread