TWP and One Time stain...2 years later
I built a deck in the summer of 2009. Decking was garapa with 2 coats of TWP Dark Oak. Pergola was cedar with one coat of One Time. I wanted to come back and share an update of how it's held up through 2 southern Indiana winters.
First the TWP. First year I just had a few boards that didn't hold their stain, so I cleaned them off with oxalic acid and restained. Second year, now that the snow has cleared, I've got significant wearing away of the TWP, worse in the more exposed (non-pergola'd) areas of the decking. These shots are of the fire pit deck, which has no cover.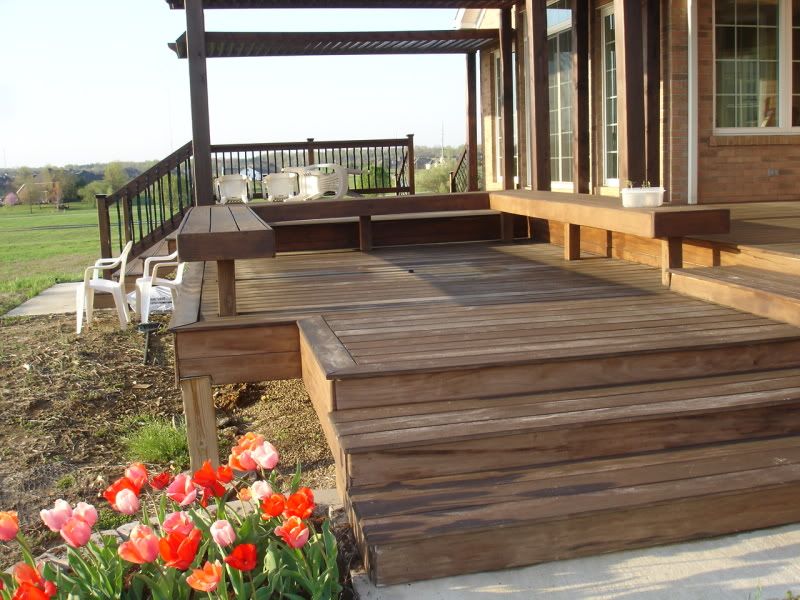 The 2 boards on the bottom of this photo were restained last year.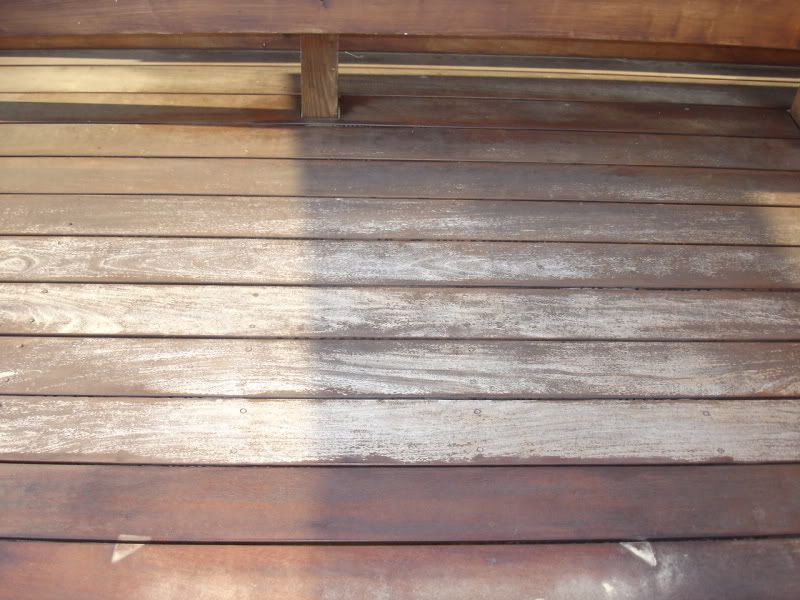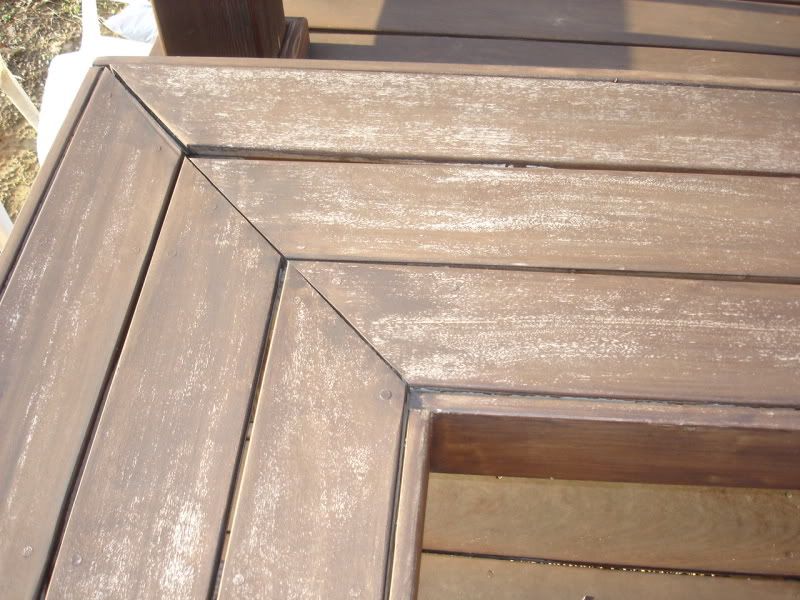 This is the largest section of deck, which is covered with a pergola.
And this is a shot of the pergola, with One Time on it. No apparent wear, even on the top, which we can view from the second story.
I do need some advice on how best to refinish the TWP. Do I need to sand it down (parts are grayed) or just clean it with oxalic acid? And how many coats do I need to put on to prevent the weathering? John, I know you've got stuff with 7 coats on it. Does that sustain it through winter after winter?