Where do I put the DW?
O.K. so I am a long time lurker! I'll try and get all the information in I can.
We have been planning this kitchen remodel for 20 years. This is our "take me out in a box" house- it is 150 years old. I am a one butt kitchen, kids are leaving the nest, we have 75+ people parties 3X or more a year, entertain extended family for holidays. I am an art teacher, so I must admit Form a little over function, but I think they can mutually co-exist.
Reading here for years, I think I have an O.K. plan. Walls and doors can't move.
So, Where do I put the dishwasher?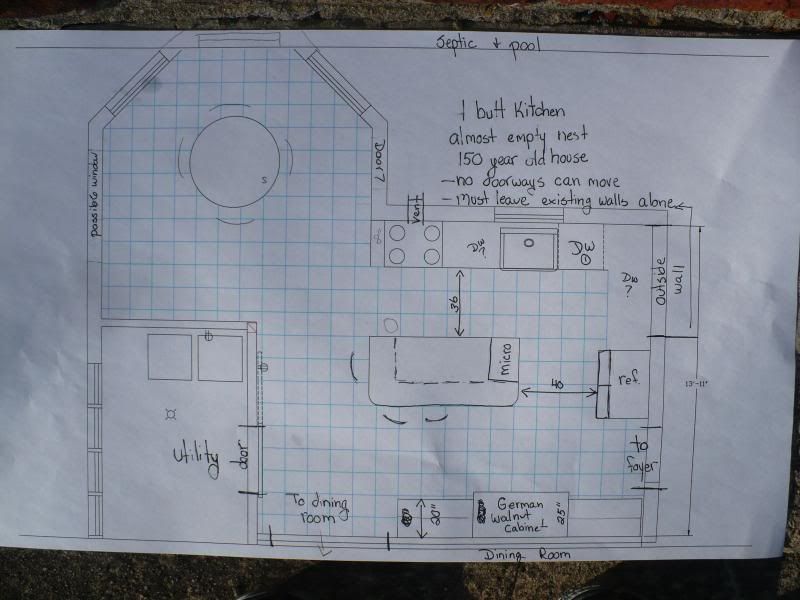 This post was edited by heatheron40 on Sat, Mar 8, 14 at 16:33