Old house - front porch improvement questions
I bought an old house built in 1945 that has a front porch with awnings over the windows.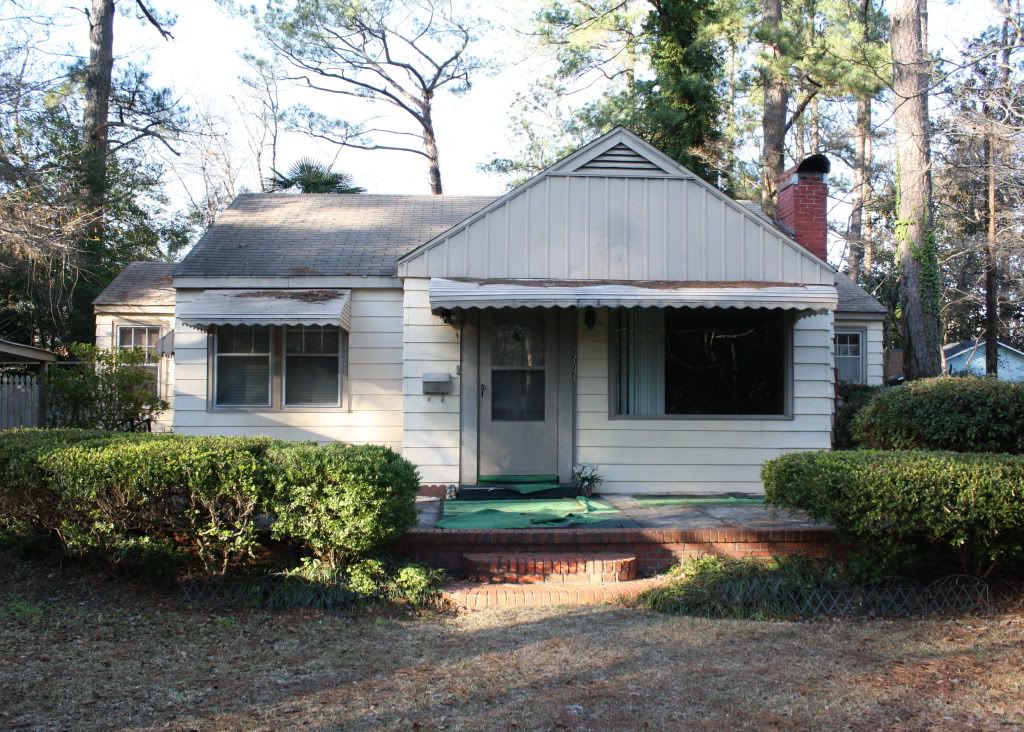 The cement floor of the porch is cracked and uneven and the awnings must go, and my end game is to have a roof over the porch, at least over the door and picture window since I have learned that extending that portion of roof will be the best option but I don't know what to do about the cracked floor.
Demo and start over with the porch all together? Pour concrete over the old concrete? Any ideas would be appreciated. I'm new here but have been studying all of the boards as this house I have bought needs tons and tons of work and this place has been awesome for info and ideas!