Wall Pergola
After receiving so much expert advice here a few years ago with my Ipe deck build, I am back for some help with some add-ons. I am currently building an outdoor kitchen with a pergola incorporated. Here is a pic of that project: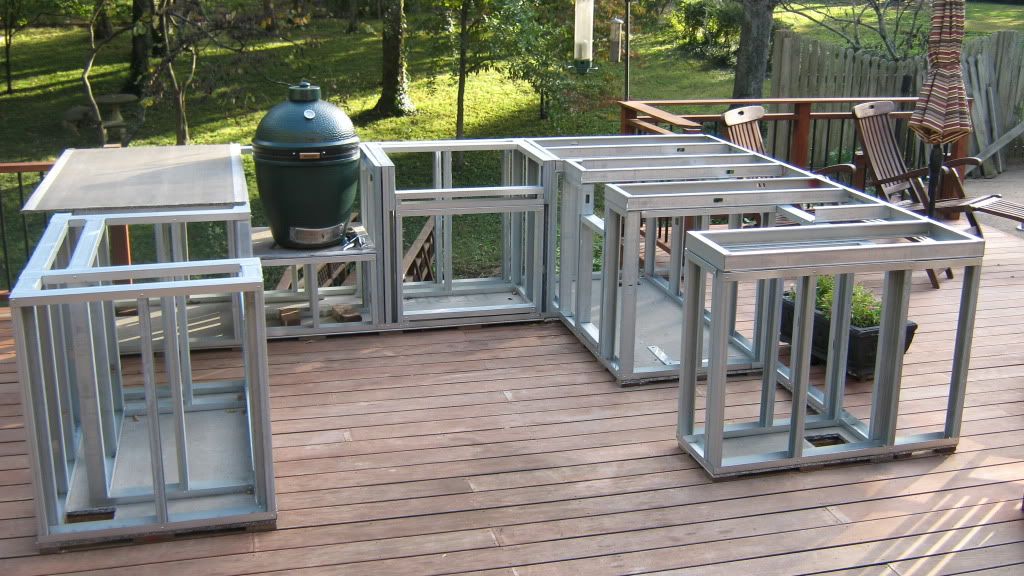 I am looking to install a wall pergola over my patio door in lieu of our awning. In an effort to match the pergola that I will installing over our outdoor kitchen I would like to install something like the wall pergola in this link. Not the first one, but you have to scroll down to the first brown wall pergola (sorry for the cut/paste trouble)
http://www.google.com/imgres?imgurl=http://www.backyardamerica.com/Cedar_Wall_Pergola_web.jpg&imgrefurl=http://www.backyardamerica.com/wall-pergolas.htm&usg=__0S810dCqD6U49sQ3maZcwqhwrBM=&h=541&w=681&sz=94&hl=en&start=2&zoom=1&itbs=1&tbnid=TlOgrSFDFJzaIM:&tbnh=110&tbnw=139&prev=/images%3Fq%3Dvinyl%2Bwall%2Bpergola%26hl%3Den%26safe%3Dactive%26sa%3DX%26rls%3Dcom.microsoft:*%26tbs%3Disch:1%26prmd%3Divns&ei=OVNZTcbJHYjgtgfFi9mwDQ
My question is, this wall pergola design utilizes (I assume) a fastener through the back of the ledger to support the cantilevered joist. How far can I cantilever a 2x6 joist and what would be the best faster-type to use? It seems like a lot of pull-out stress on that fastener the further the cantilever extends. I want to be able to hang some pots/feeders from this structure as well. Any thoughts?
Thanks,
Riles