Looking to build new covered patio over my existing deck...
I'd like to build a covered patio over my current deck.
Can I just strip the siding off, use a hanger and run two carrier boards off the back of the house and have a few columns resting on the deck supporting the front of the structure? Use some vaulted trusses.
My dad and I are very handy and do almost all our own work.
Here are a few links for what I'm shooting for:
http://i876.photobucket.com/albums/ab323/r_m_willis/014_zpse53211c8.jpg
http://i876.photobucket.com/albums/ab323/r_m_willis/015_zpsd5a87e15.jpg
http://i876.photobucket.com/albums/ab323/r_m_willis/019_zps3749ee89.jpg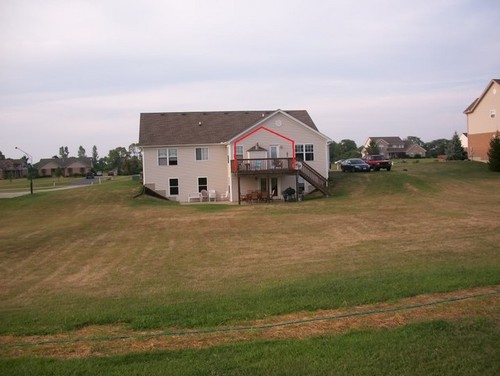 This post was edited by rmw_ on Thu, Jan 17, 13 at 11:32