New Build Questions in Kansas City
So happy to find this forum! Hope I can get some reassurance that our project hasn't jumped the tracks.
We started construction on 3/5 and everything was going well. I am taking time-lapse photos of the construction and am happy I did! We were ready for gunnite and the crew didn't come back for a few sunny days and the rains came.
First collapse was after one day of rain. They came back the next week and 'fixed' it, although now the shape of the pool had changed and it was 1.5' narrower at the deep end. They measured and agreed that yes, it had changed.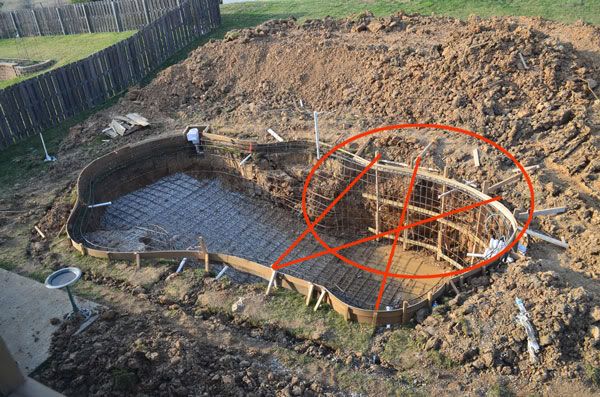 Then the rains came all this week and they have done nothing to stop the additional collapse of the entire deep end walls. All the PVC that has been installed to the skimmer and grotto fountain, except the swim jets, is now crushed under the collapsed walls and the rebar frame is distorted.
Yesterday the PC dropped off a sump pump and left a message that they would be out on Saturday to fix things. He didn't get the pump set up, just left it here for 2 days.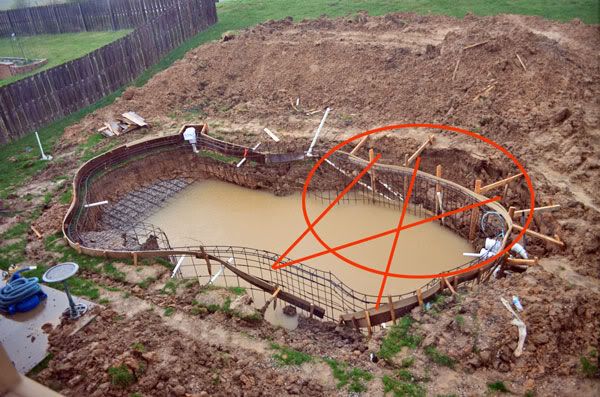 I know this happens and weather is always an obstacle but after reading some posts on this forum, I feel like they should have mitigated the additional damage. I know this will cost them but they don't seem concerned.
How will they get the shape back to the original form without supporting walls?
WIll the PVC need to be replaced?
What shape will the bottom of the pool and the rebar and how do they get ready for gunnite?
Thanks in advance for any feedback.