Please Help me choose curtain rod color and curtains!
mlrprinceton
April 24, 2014
My Macy's chesterfield sofas arrived yesterday and they're so cute! Still need an area rug and a million other things and I have some side tables and a pair of orange gourd lamps I have to set up, but next on the agenda is curtains because I'm sick of making awkward eye contact with my neighbor! So... help me choose color/ finish for curtain rods.
The sofa and ottoman feet are black. I'm not sure if the doorknob backplate on the French door is black or oil rubbed bronze. (We don't live in the house yet which is why I can't get up and look right now!)
So I'm thinking oil rubbed bronze or black rods.
But I'm worried oil rubbed bronze curtain rods would clash with the black furniture feet and black curtain rods would look cheap and plastic-y? Don't think satin nickel or brassy would work here, but I'm open to all suggestions.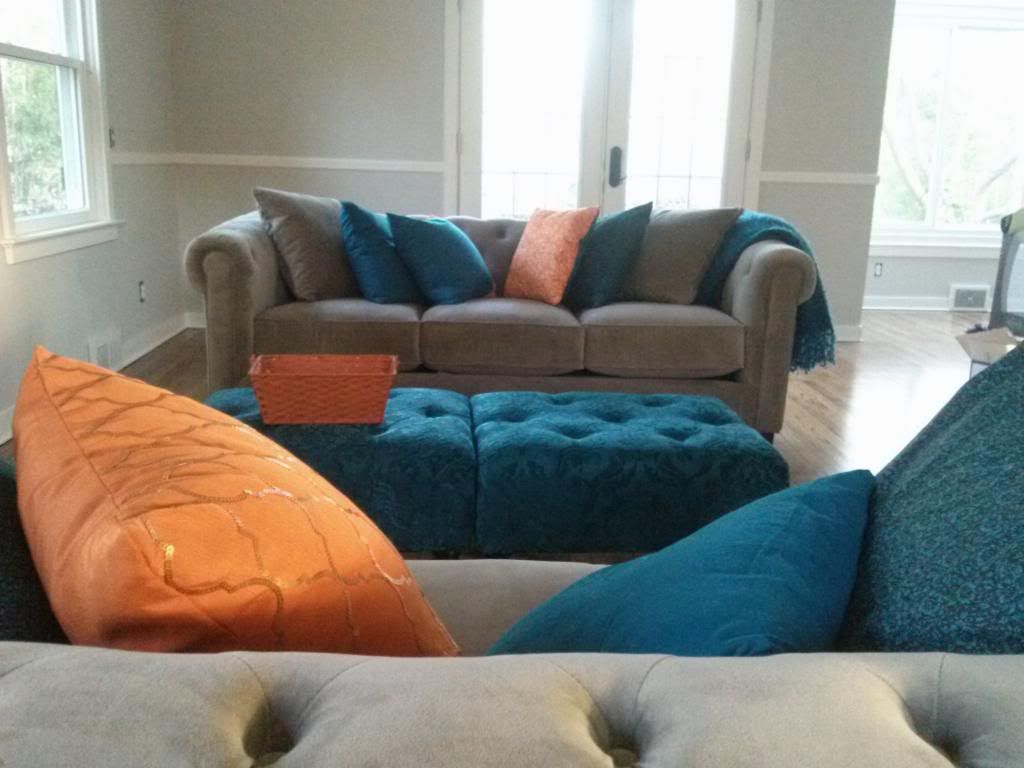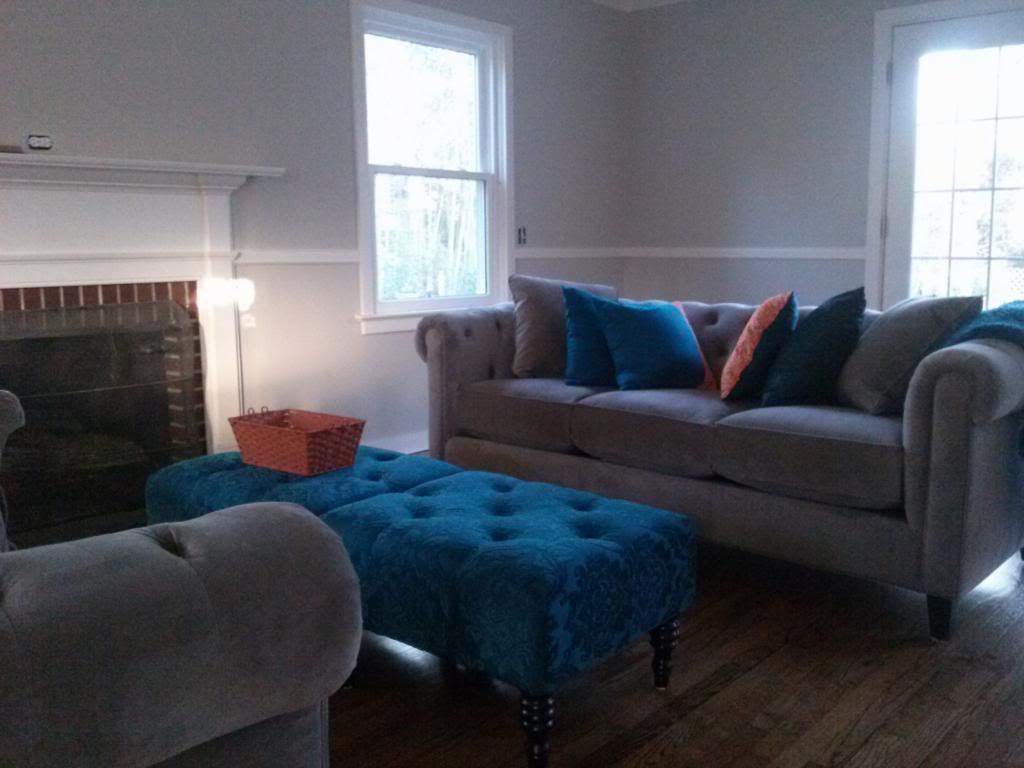 As for curtains I was thinking of doing a "safe" off-white to match the trim since there's a lot of bold colors going on here, but I'm open to suggestions here as well. Would a cream with either a teal or orange design be too much?
Thank you all!!!
Also if anyone is wondering, the walls are Sherwin Williams Agreeable Gray and the trim is SW Downy.