Stairs - Hanging Pictures
We are doing a big spring cleaning and I have finally found the box that had all my small black and white etchings in them. Yippeeee! this is some of them in my last house: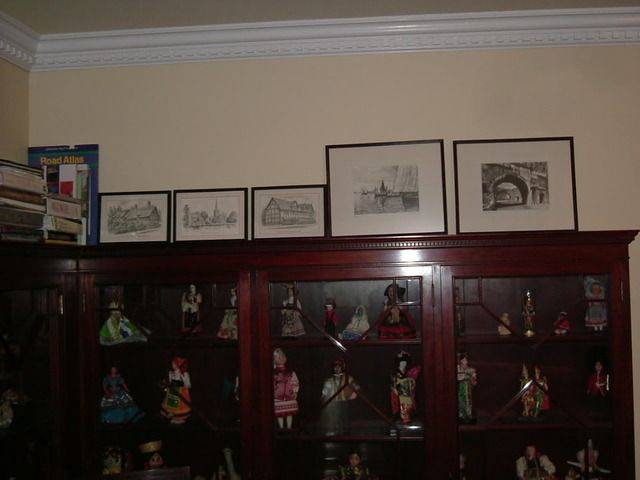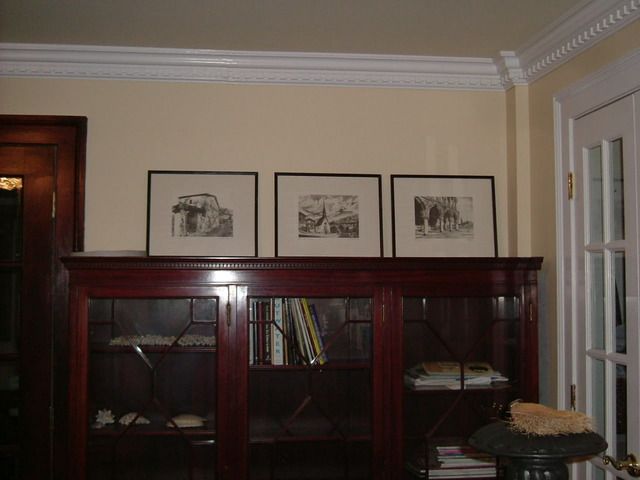 I also have a few that are larger that I will put in the hallway upstairs, and a few that are a medium size bigger then the ones I showed up above. They are taller.
How do you figure out how to hang them in the stairs? do you just pick a point and start adding? Lay it out ahead of time? (not sure I have the room for that)
I am not sure how low to go either. My father has them in his stairs and they go all the way down. I will try to get a picture of that. I think my 10 month old will knock them off though if they are too low.
I also have some black framed pictures that have colored mats and are not black and white. Do you think it would be odd to mix them in?
They look like this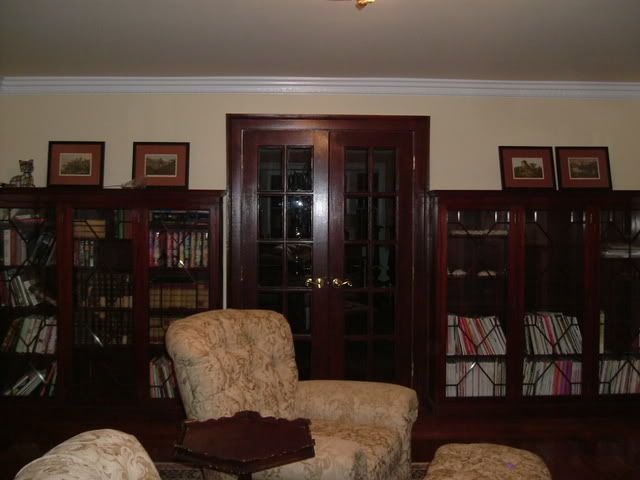 I would also love to see pics of your stairways if you care to share!