simon has his angel wings
Ninapearl
December 3, 2009
simon's journey was as peaceful as i had hoped it would be. i am even more sure now that this was the right decision. he is whole again, running free, on all FOUR legs.
he is with his sissy and his daddy now.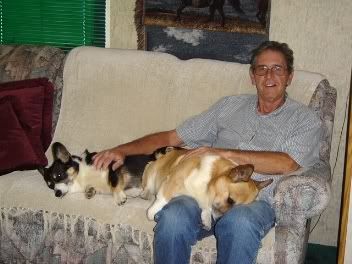 i have already had a sign from simon. i just came in from taking the dane girls for a long walk. the only other dogs on the farm at gone for the day, at the groomer. there are no other dogs within at least 2 or 3 miles. as we neared the house, i heard a bark. not just any bark...you know how you can recognize your own dog's bark? i thought, at first, it was my imagination so i asked for another one. off in the distance, i heard it again. it was most definitely simon, letting me know he arrived safely. i hope he remembers to tell gary and maggie how much i love and miss them, too!