Help! Ugly plywood cabinets!
Swiss_Chard_Fanatic
March 17, 2014
EDITED MONTHS LATER TO SAY: This is an old post. Scroll to bottom for latest updates.
What would you do with these? I hate the ugly dark color. But notice that they have heavy wood grains and knots that cannot be covered up by paint? What to do here?
More pics below.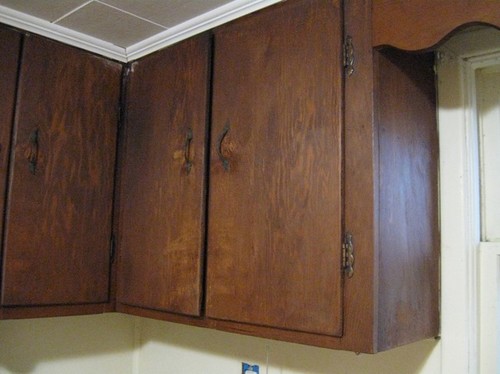 This post was edited by Swiss_Chard_Fanatic on Tue, Oct 7, 14 at 14:55