My First Pool Build (North Georgia)
harleysilo
February 28, 2012
We contemplated a pool four years ago, but our dream pool then was blowing are budget by 40%. We got the itch again this year and it's either build a pool or buy a nice ski/wake-board boat, we're going with pool.
Here is the final diagram of the pool, we think we want a sports pool and that's what were building.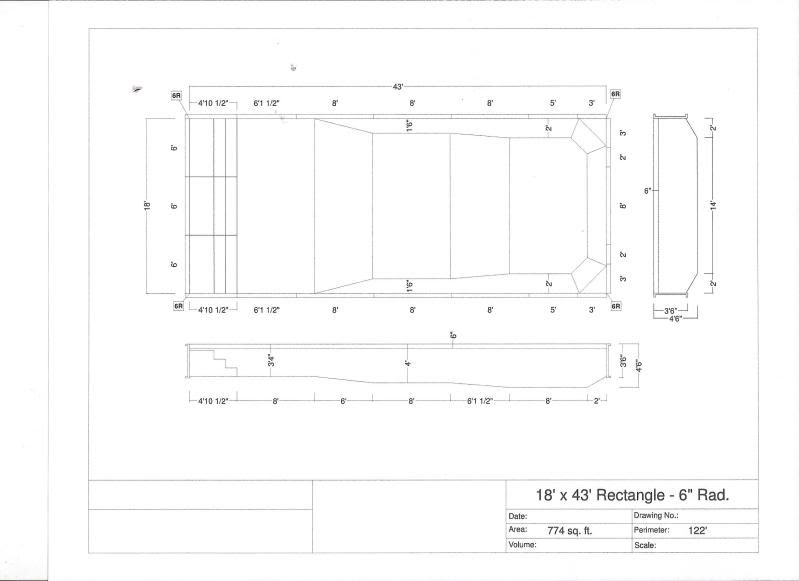 The PB normally does liner pools (which this will be) with steel sides, but when requested by the HO does them out of concrete. In our instance, with the 18' long steps and a pit for an automatic cover he said he wants to do concrete. It's my understanding that the concrete sides/steps will be sprayed, vs. formed and poured, but i'm not positive on that. I am certain that the bottom will be formed out of Portland cement/sand mixture. Foam will be installed on all steps and sides, but not the floor.
Coping and decking will all be brushed concrete which is a 4000 PSI "pool mix" that i understand has less aggregate in it.
I demo'ed 80% of our existing rotten deck, and removed the relevant fence panels as you'll see in the pictures below. I've got a sketch I drew up that will show you the proposed location of the pool, and an idea as to how to do the decking.
The decking location and design will be decided upon when it's time to pour, i can add as much decking as i want at the agreed upon $ per sq. ft. Since we signed the contract we changed what we want to do regarding our current deck. We are now eliminating the deck and going back with a much smaller one, 18' long that extends 6' off of the back of the house, with 18' long steps descending onto a future patio space that is also the same elevation as the pool deck.
The diagram shows curved lines for pool deck and patio but i'm thinking i want to continue with the shape of the pool and small deck and turn everything into rectangles.
The new fence will go where the old one was, but will be 8' tall. I took out the old fence so that the PB would not have to deal with it (build to it) and so any wall or berm or dry ditch can be located outside of the fence.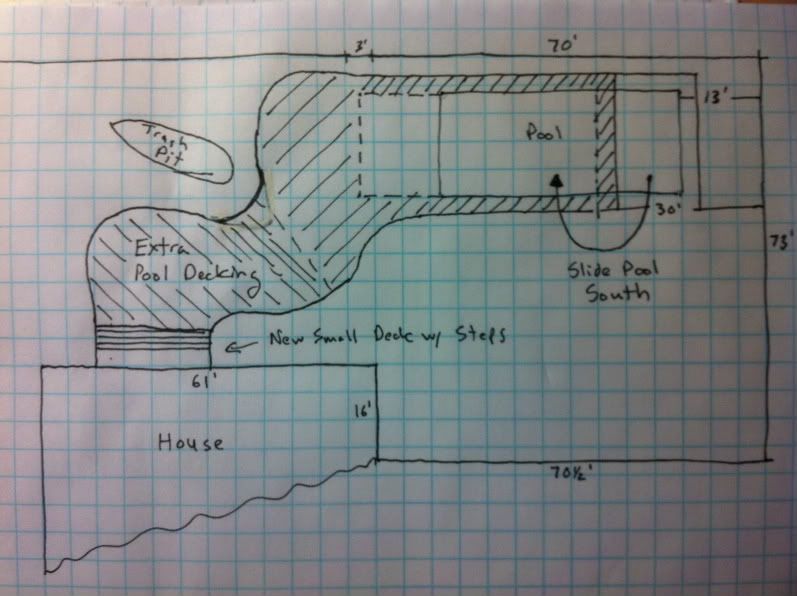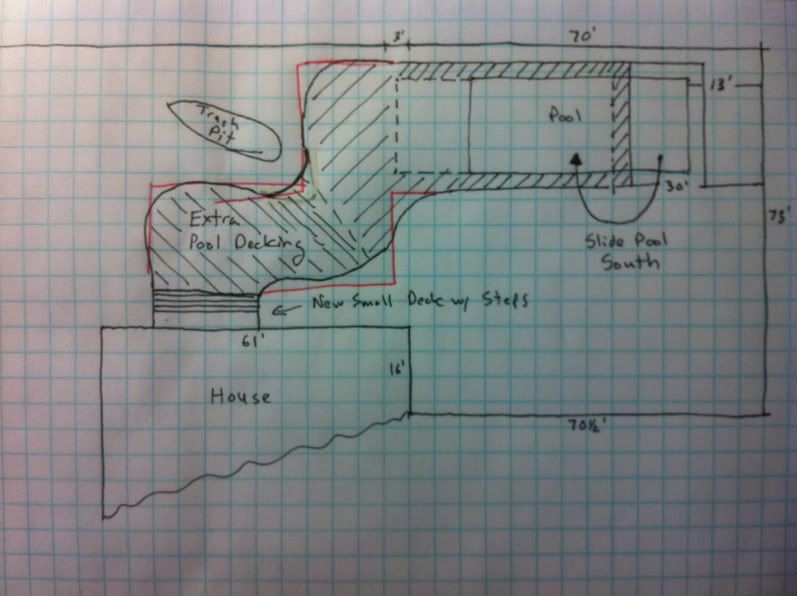 View from corner of current small deck (after demo)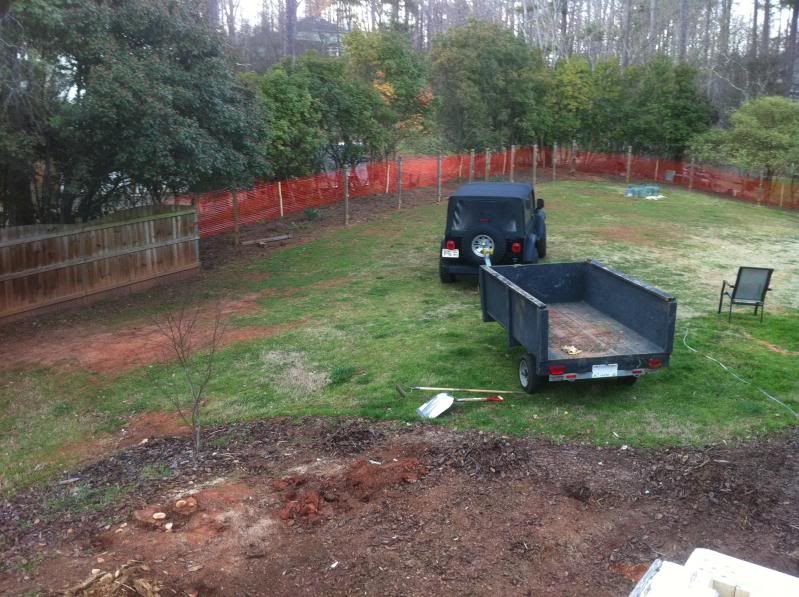 looking back at house from corner of back yard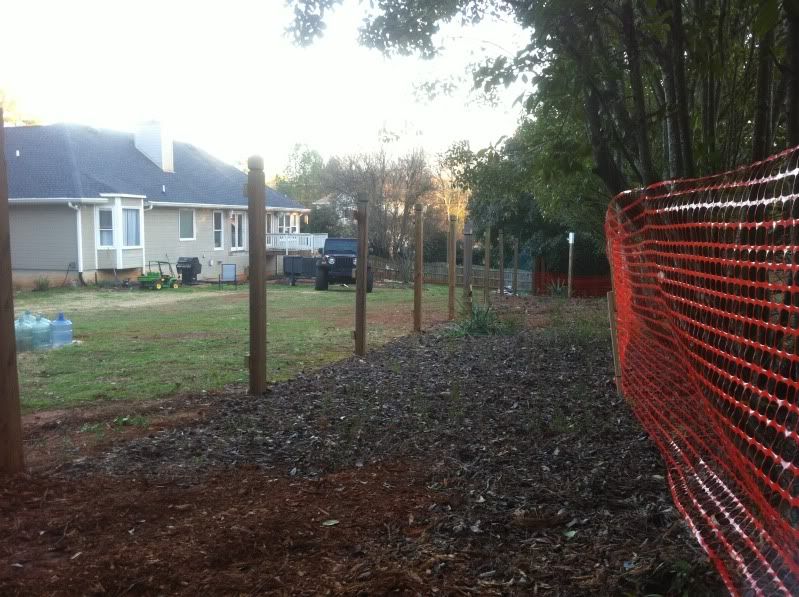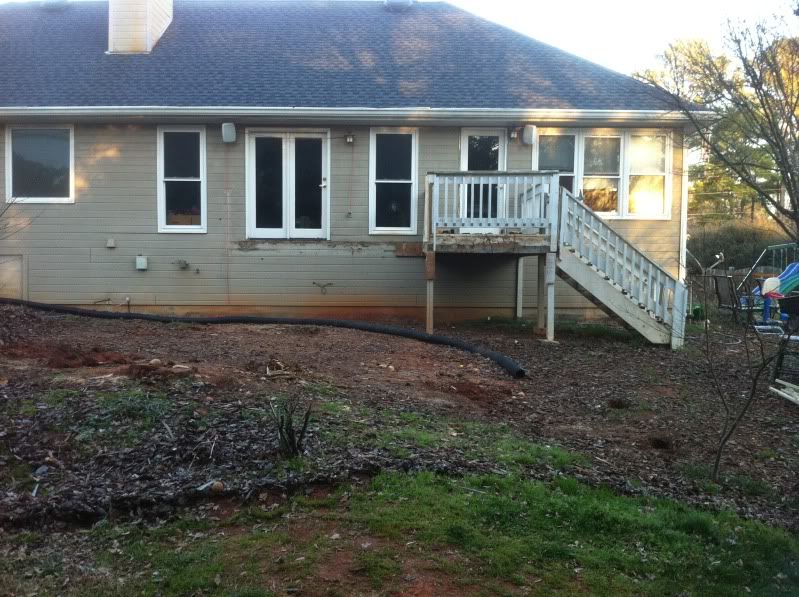 View of backyard/sideyard future pool location from front yard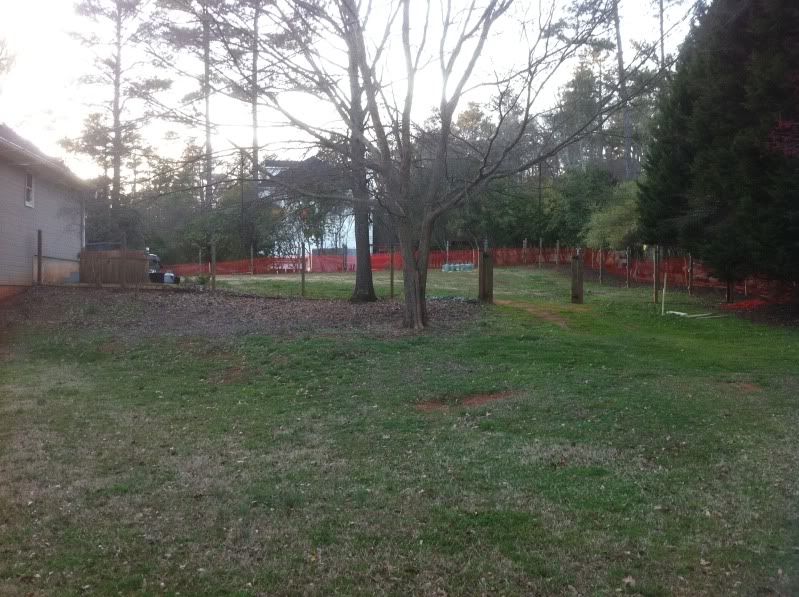 If the weather holds out they are coming tomorrow to set the elevation of the pool and possibly start diggings, we...