Big Room -- Big Rug?
runninginplace
April 4, 2014
I'm updating our living room and planning on putting down a jute area rug. Not sure about what size to use though, and would appreciate any advice. Here's a picture of the space looking from our foyer; it's a long L-shaped area with the main area that is shown here, the LR, a rectangle that's ~20x15 feet. The furniture is not the same but the general configuration of couch/coffee table will be: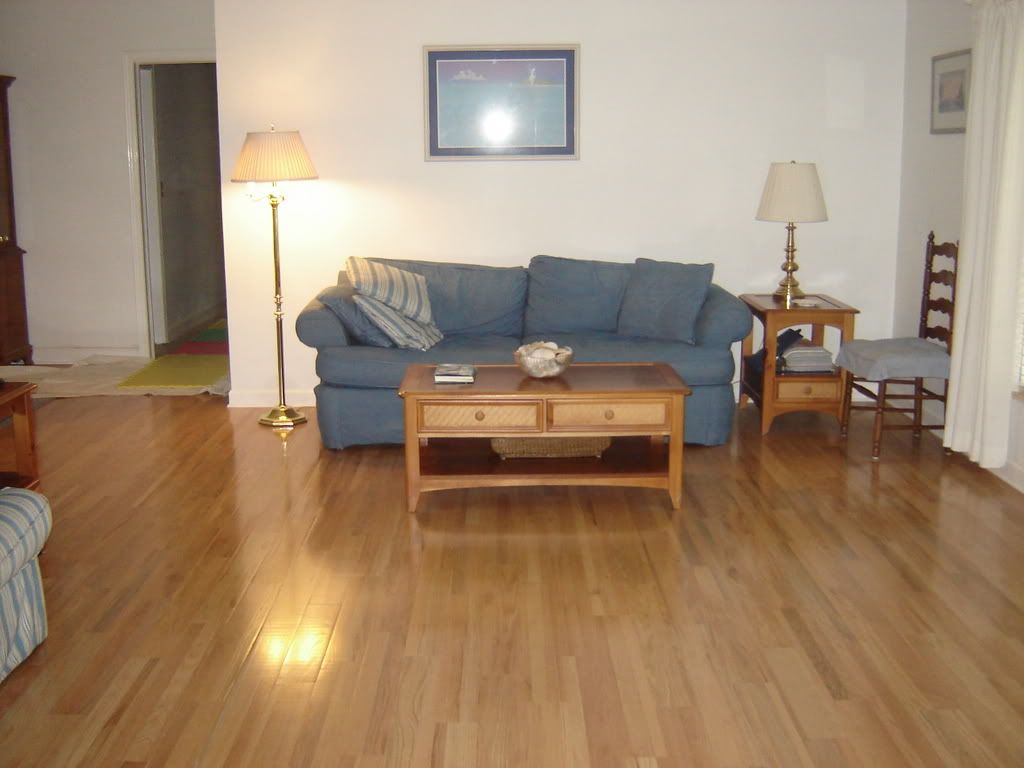 I had been planning on getting an 8x10 but while surfing the web on 'best size area rugs' came across Emily Henderson's advice-I've linked the post below (and I forgot to mention on the decor blog thread, I LOVE this one-don't skip watching the video!).
Anyway, she is firmly in the go big or go home camp so now I"m wondering if I should do 9x12. When I measure it out the larger dimensions still leave a decent amount of hardwood showing, which I like. I'm waiting for chairs to be delivered but that size supports a front-legs-on layout and everything would fit in that configuration.
Any advice or thoughts? Thanks!
Ann
Here is a link that might be useful: Emily Henderson's Advice on Rug Size