Is this the answer to my countertop problem? White Macaubas?
I was just at the granite yard and they are getting 16 of these slabs in soon:
[img]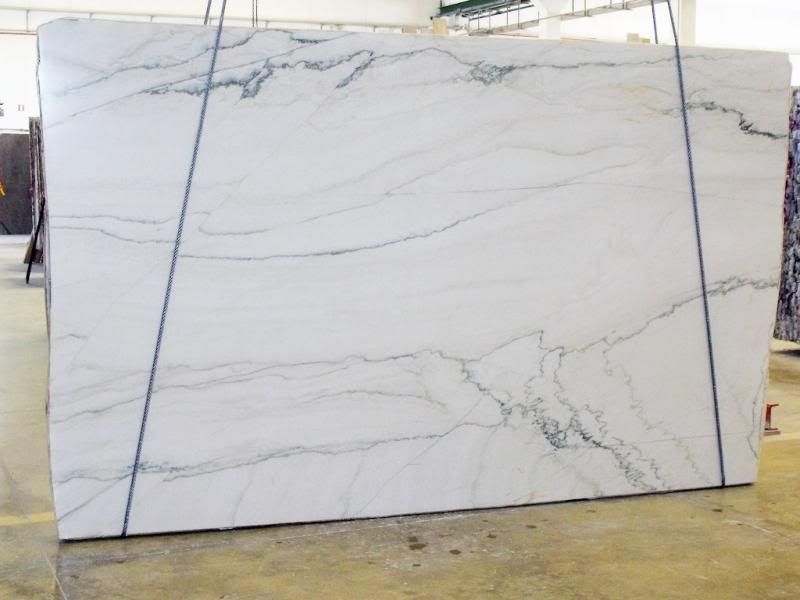 [/img]
Will this work with my calacatta gold subway tile backsplash, white perimeter cabinets and black perimeter counters?
Can I get away with wood stained island cabinetry with this countertop choice?