Scaffolding in Hong Kong
Bamboo is used even in today's modern world of Hong Kong. It's cheap, lightweight, easy to build and eco-friendly. Multi-story buildings under construction or renovation are surround by bamboo and covered with netting or nylon to keep debris from falling on people below. It's quite a sight.
Below are some photos I took around Hong Kong.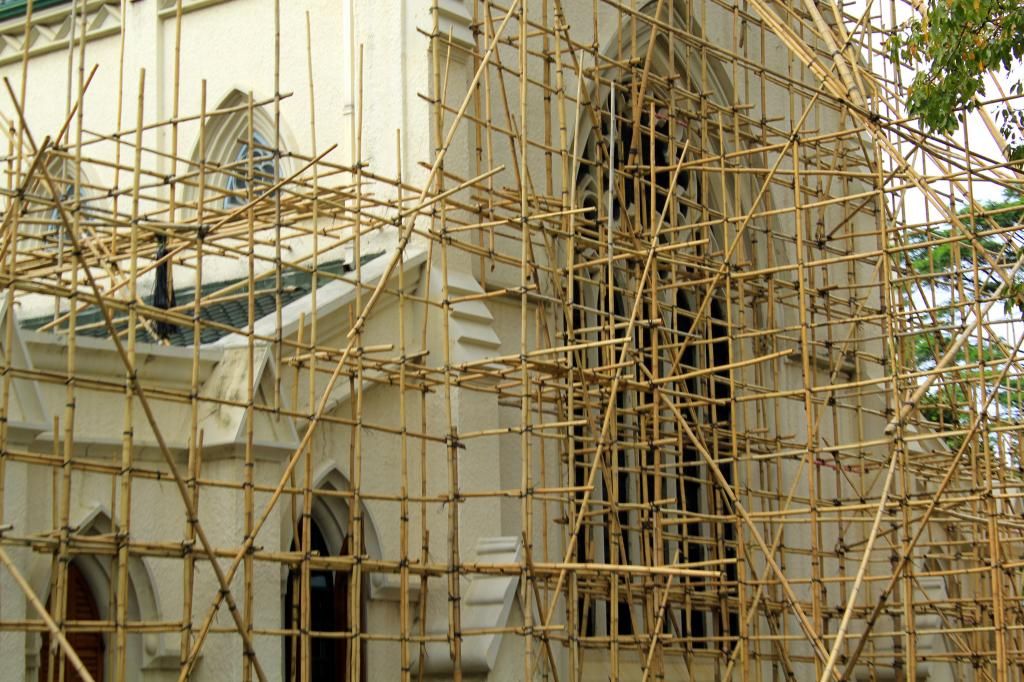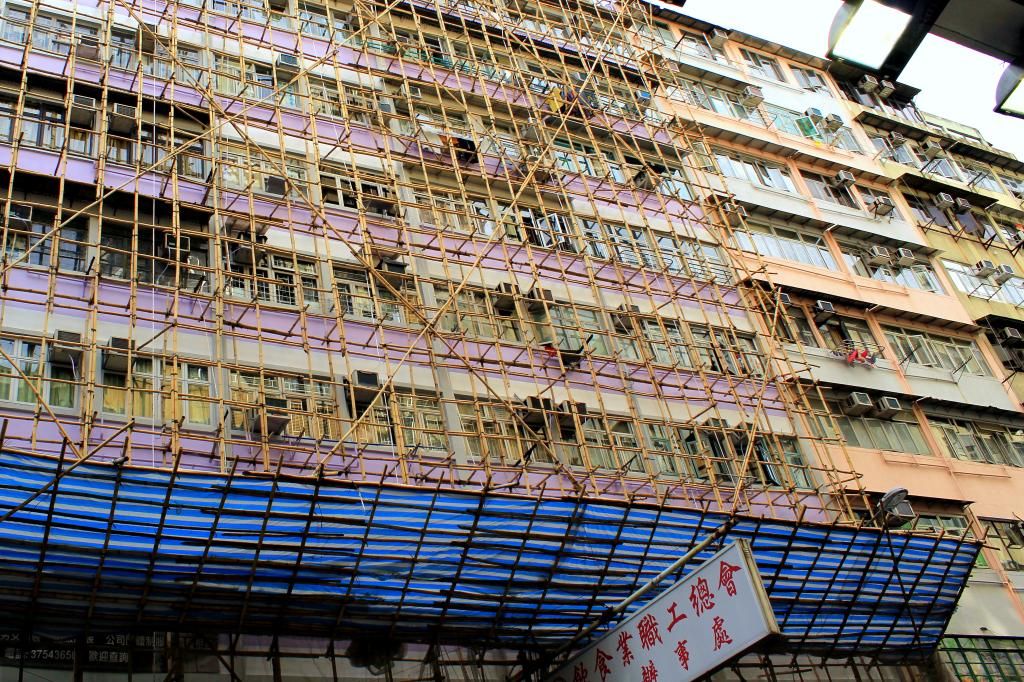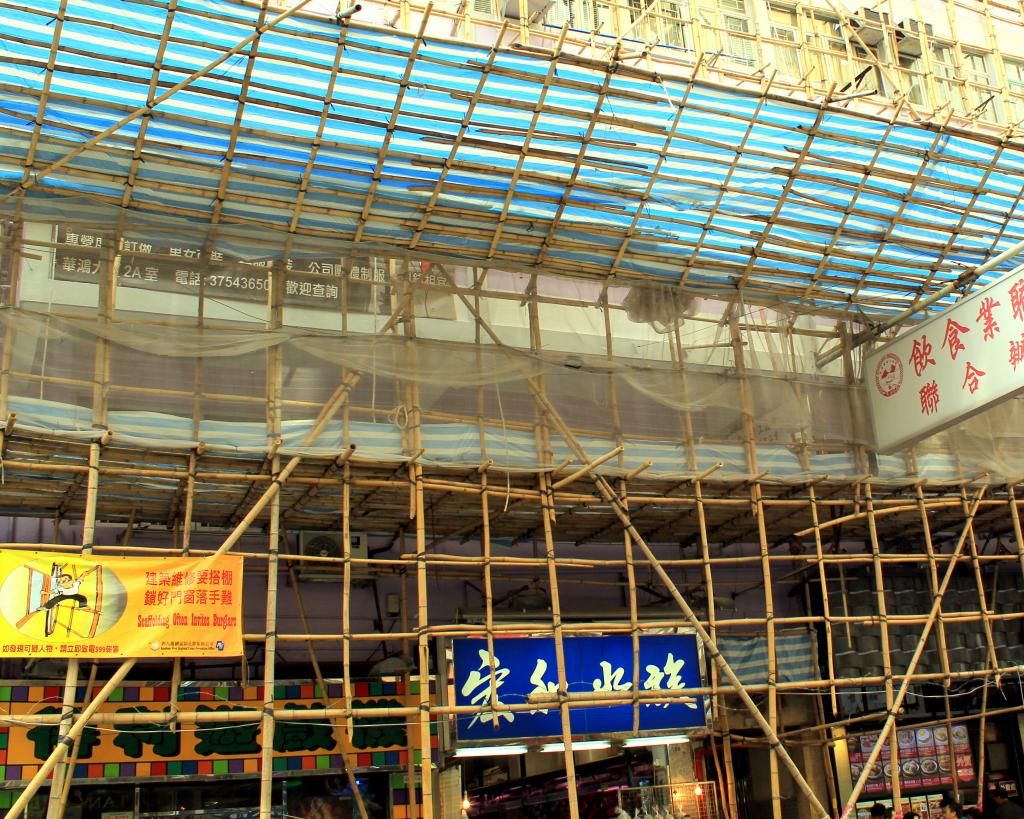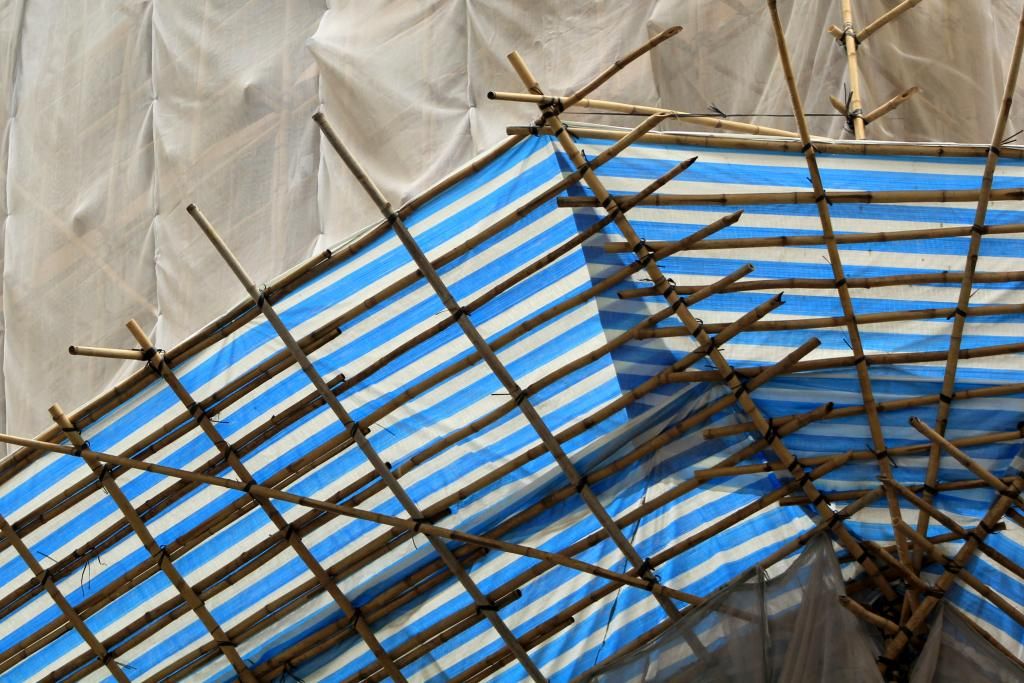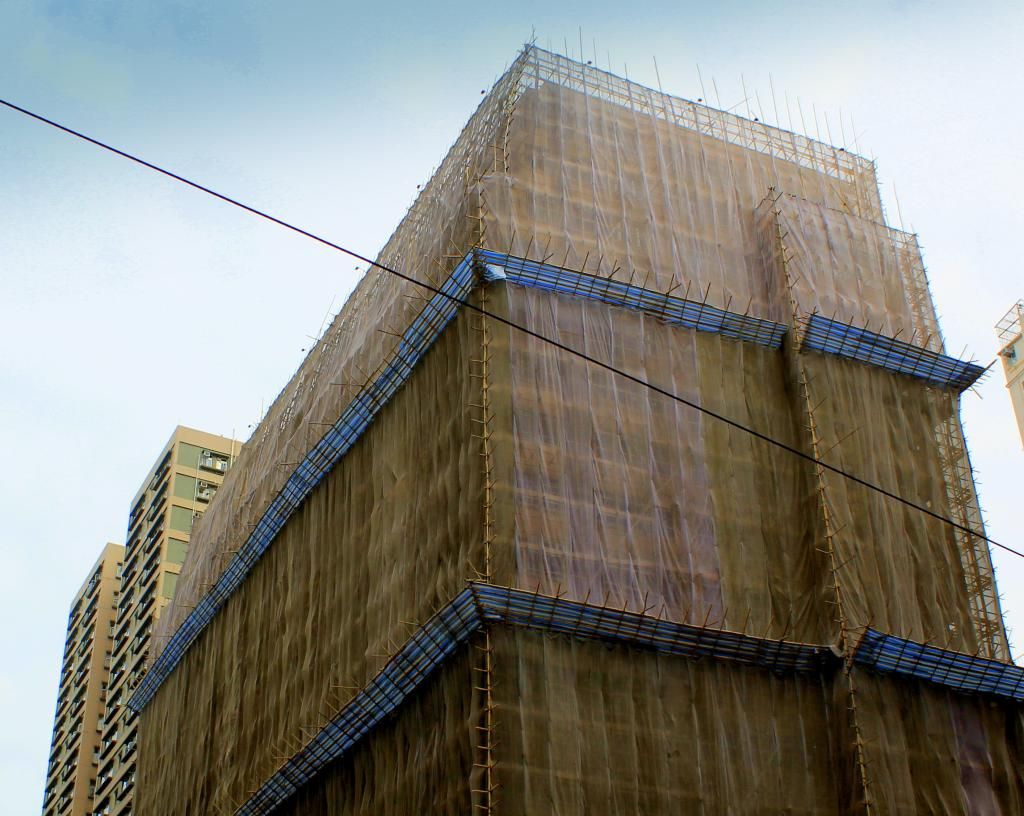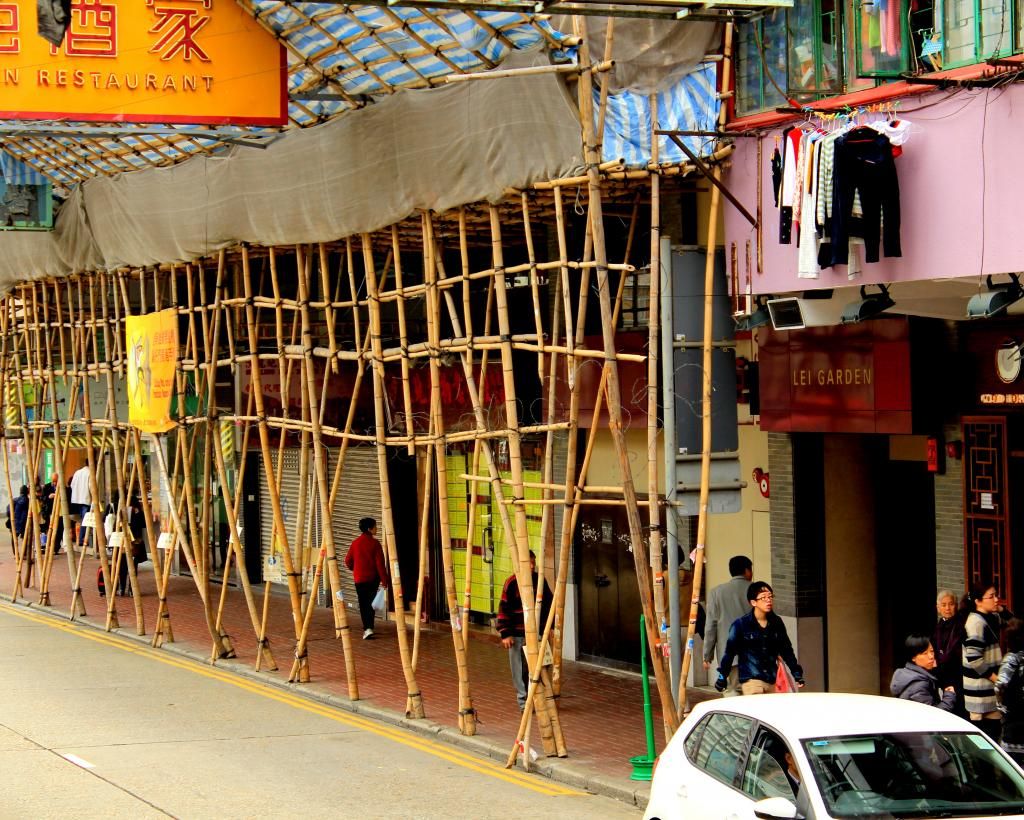 Jodi-