This sink install is messed up, right? Tell me what and why plz
Starting at the end of the story: I've called the counter place and told them the sink install is not okay. She's sending them back to fix it.
Guess I'm looking for some words of wisdom as far as what they should have done and what to reasonably expect them to be able to do at this point. Or, if what they did passes muster and I'm off base but I don't think so.
So, when they installed, I noticed the guy shimming under the side of the sink. It didn't occur to me to question him (working night shift, I was exhausted and it was 7 pm by the time they got finished).
But something was bugging me and I've held off sending the final payment until I could figure out exactly what. Sitting in the LR looking into the kitchen I noticed a large gap b/w the counter top and the cab on the right side of the sink.
Then the caulk job started to bug me, it just looked clumsy and messy the more I looked at it. And then I realized my drain grooves didn't really drain unless they were overwhelmed with water.
Okay, so just now when washing the sink a big ribbon of caulk came off at the back of the sink.
There is a definite uphill rise on the left front corner of the sink/counter that I can sense when I look at it.
I called the lady and she said they'll come back out to fix it but here's the thing: The backsplash is full height and glued to the wall now and it's been applied after the counter so this is like one big monolithic counter/backsplash thing.
Here are the pics, what on earth should they have done and what on earth can they do now to fix this mess? I'd appreciate any thoughts/info/advice.
Underneath counter, left side of sink, shims and globs of caulk visible.

Right side of sink. Can you see the widening gap from back to front?

Left side of sink. Same widening gap back to front.

Closeup of caulk at left front... 1/4" gap b/w sink and counter top filled with caulk.
Right front closeup. Smeared and messy.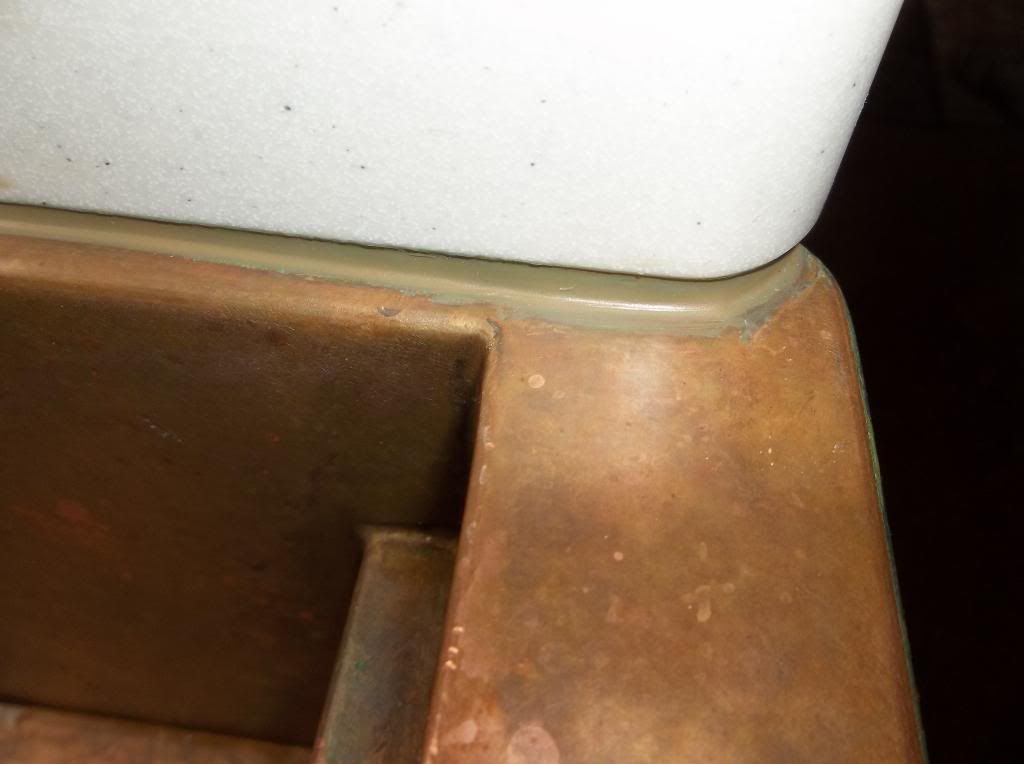 Caulk missing along back side from being washed with a hot soapy dish rag.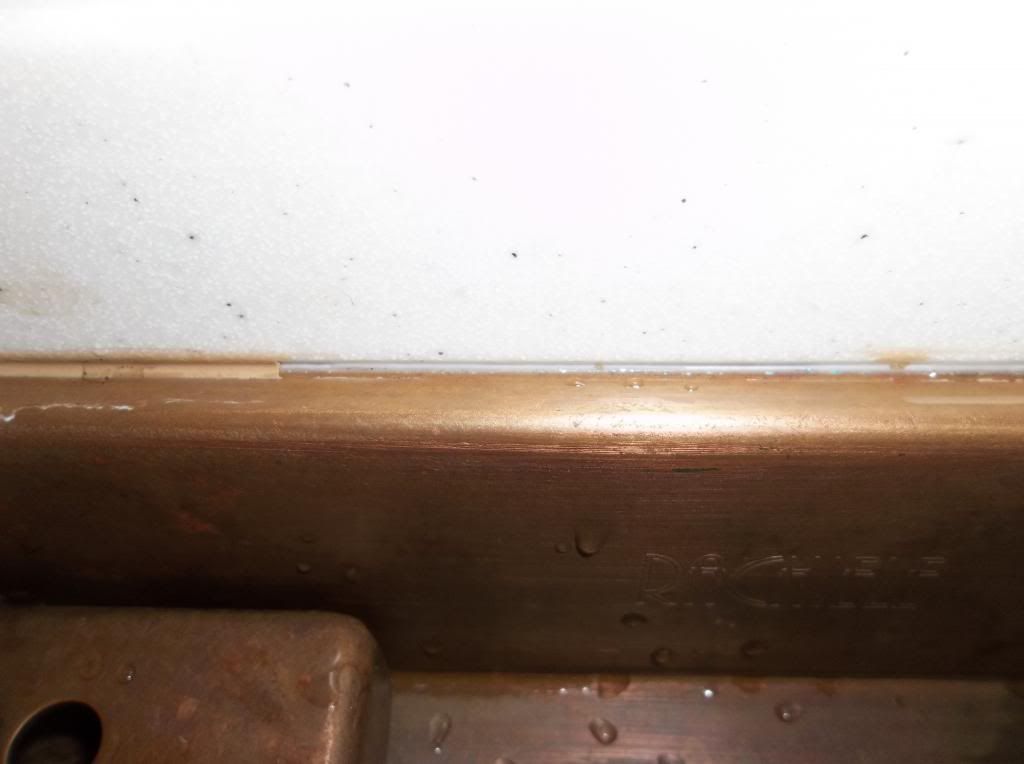 Cabs to the right of the sink. Gap above trash pull out but no gap on drawer base right of DW.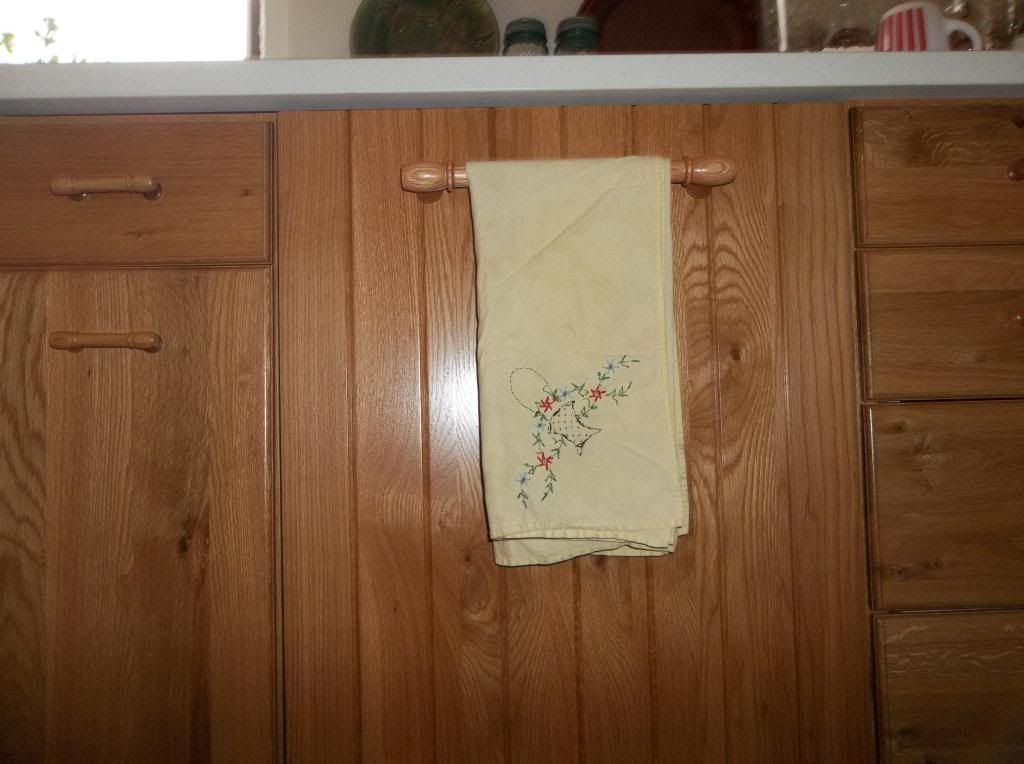 Closeup of trash pull out gap.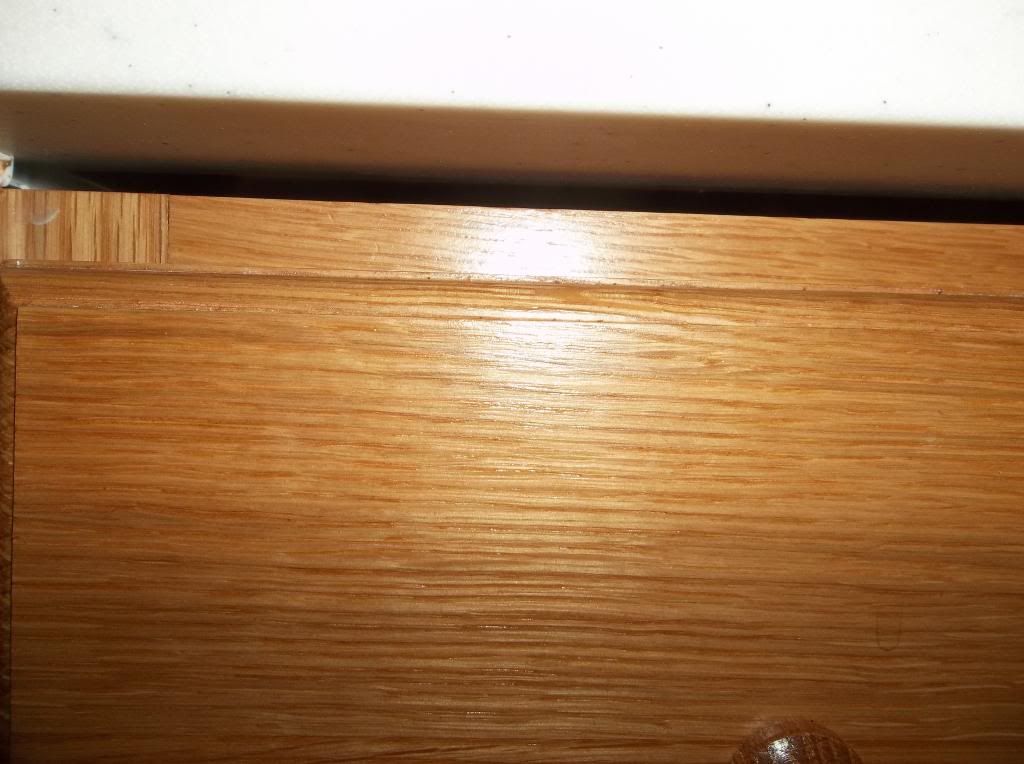 Closeup of no gap over drawer base.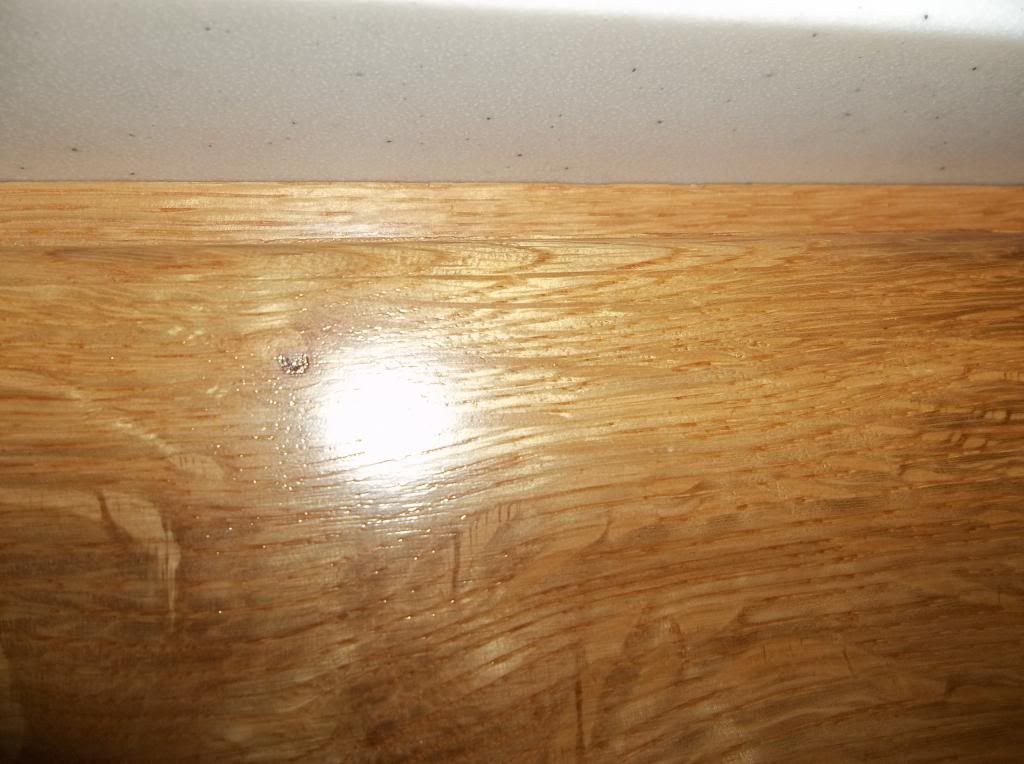 Seems to me like some material should have been removed from the underneath of the counter or maybe the front of the sink should have been shimmed, rather than shimming the crap out of the counter and leaving it like this?
DH says the sink cab was way higher in back than the front and he had to cut the cork away underneath the back of the cab. He says when he was done, it still had a 1/8" rise from back to front but that the sink itself is dead on level if that info helps.
Thanks for any help on this. I don't think I want to live with this kind of install. What should I insist upon at this point?