Kitchen Layout Help: Small Kitchen
My husband and I are meeting with a KD next week and we are trying to get some ideas together before our first meeting. This forum has been a great help! Our kitchen is approximately 10 x 9 feet. I cook everyday so I need a kitchen that functions well. I bake and make almost everything from scratch so I need a decent sized prep area for mixing things and chopping veggies. My small appliances are stored in the pantry in the dining area. The kitchen is only used for cooking. We would like to keep our current fridge because of the indoor water and ice, but it seems too large for the space (36" wide).
Here is a picture of our current layout. We always go thru the kitchen to get to the garage so there is a huge traffic jam when someone has the fridge open or is getting water/ice from the fridge. I love the large prep area of the peninsula.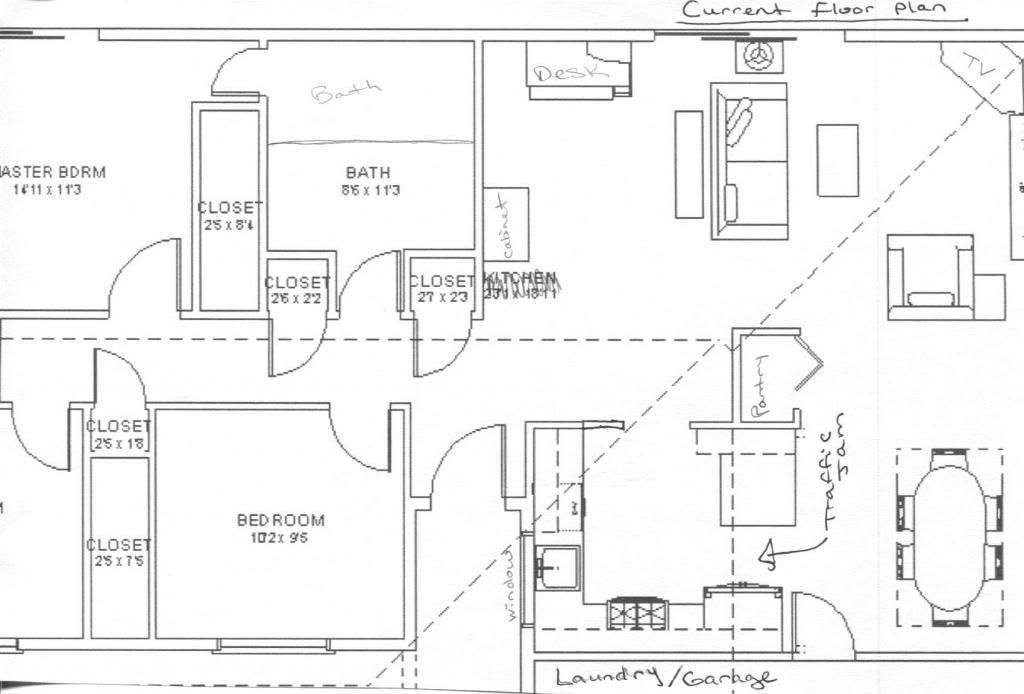 Here are some layouts we are considering: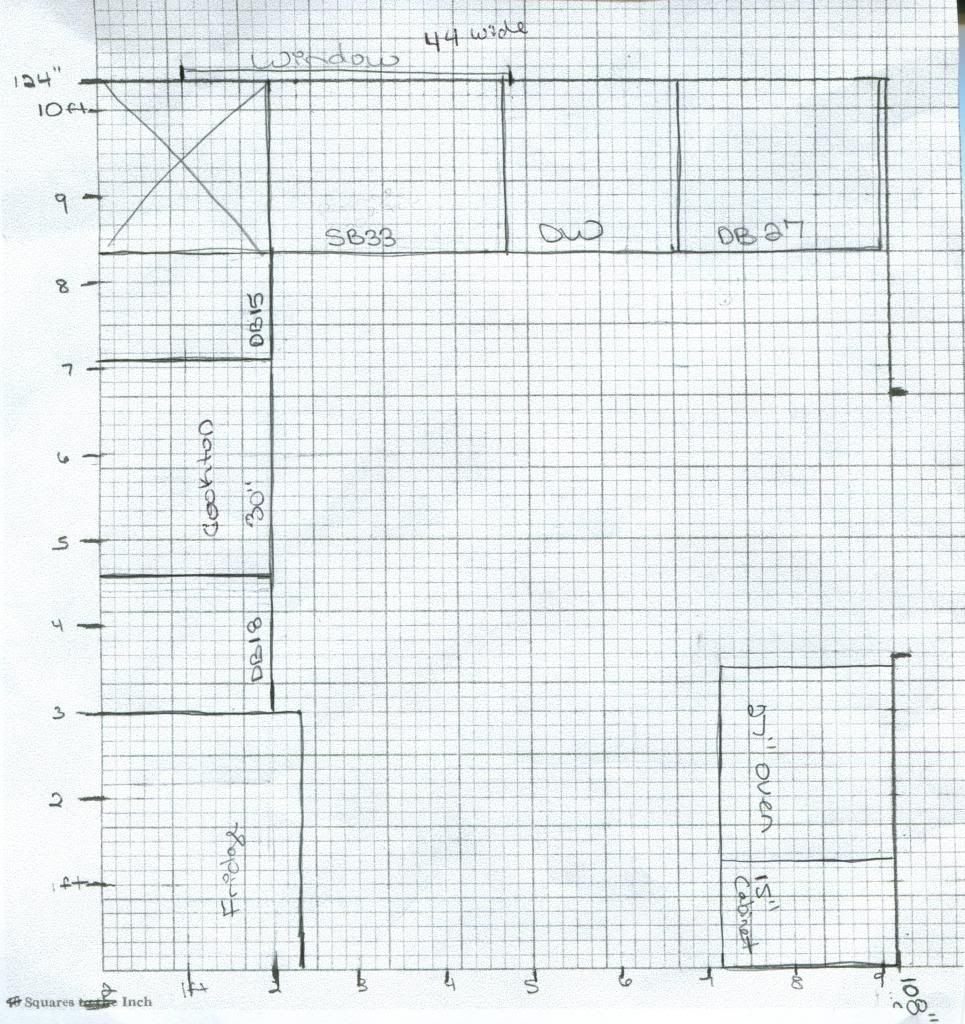 Thanks for all your help!!