which blue tile?
rockybird
January 30, 2012
I am paralyzed with indecision. I'm putting in a 60 foot x 14 foot lap pool. The home is mid century modern and I kind of want a palm springs look. The coping in natural concrete. The decking and sidewalks that wrap around the house will be exposed aggregate, which is really pretty with lots of large rocks - looks like terrazo. The plaster is white. The water will pour off the hot tub into the pool. That wall faces the house and will be tiled. Whenever you look out the back of the house, which wraps around the pool and is all floor to ceiling glass, you will see this tile. It will be a focal point, so I dont want to mess it up. I was thinking about the mosaic below,from mod walls, but I am worried it will look too busy. What do you all think of the second tile (robin's egg blue) as opposed to the darker blue and the mosaic? THere are all shades of blue, so I can go darker or lighter than these. THanks for your thoughts and advice!
MOSAIC:
Sorry this image is no longer available.
MOSAIC EXAMPLE: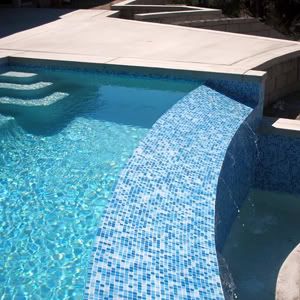 MOSAIC AGAINST COPING: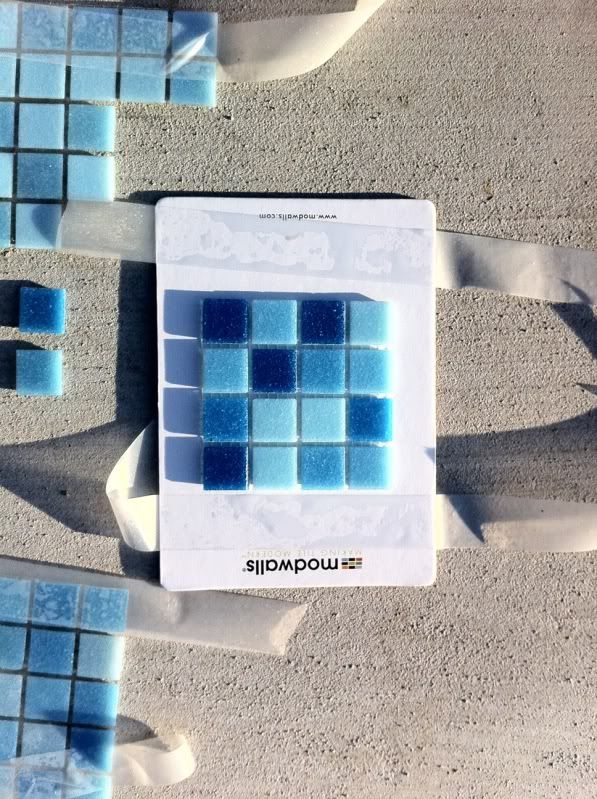 ROBINS EGG BLUE:
ROBINS EGG BLUE AGAINST COPING WITH DARKER TILE ABOVE:
Sorry this image is no longer available.
DARKER BLUE TILE:
POOL LOOK I LIKE: