Finished Traditional Kitchen (lots of pics)
THANK YOU GARDENWEB! We got so many great ideas from this forum, and everybody was so incredibly helpful and generous.
Here are some pics and a few details:
Island: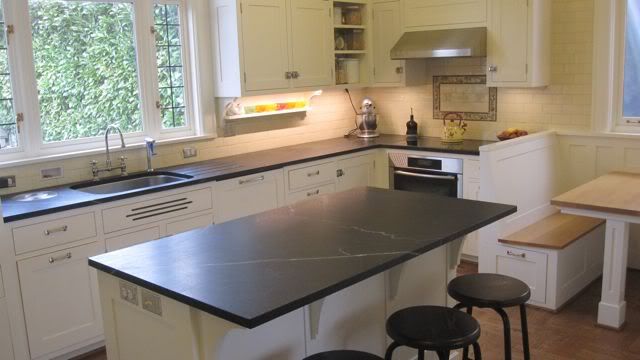 Overview: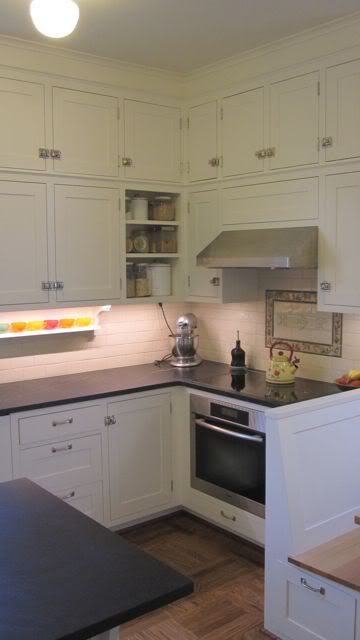 Refrigerator and pantry:
Message center:
Breakfast nook: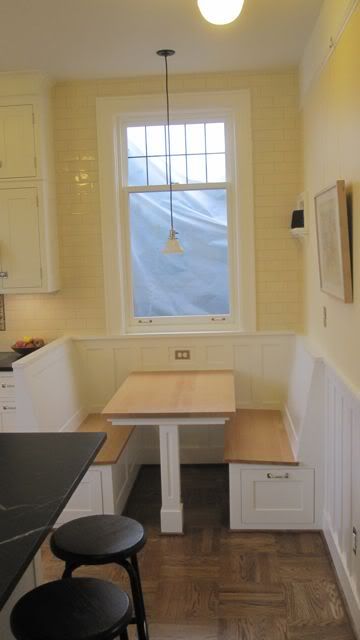 Our KD wanted an extremely large window area to bring in light, but made it fit into the old house by breaking it up and using leaded glass:
Sink w/glass filler, runnels, & built-in compost bin:
Built-in compost bin close-up:
Mug shelf:
Charging drawer. This entire cabinet is deeper than it appears because it is built into the interior wall behind it, gaining an extra 4" or so of storage space without creeping into the walkway in front of it: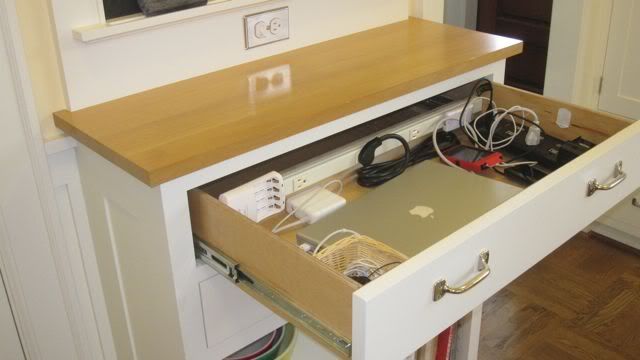 Island cabinets:
Miele ovens installed as flush inset (I searched and never did find pictures of this, so hopefully these will help somebody else):
Cleaning closet in "invented space" from interior wall: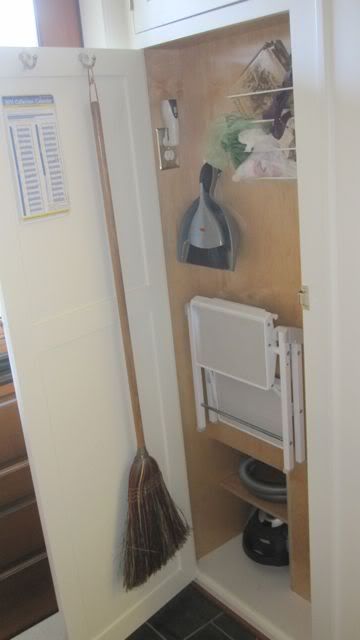 Extra depth for the vacuum was made by reducing the depth of the drawers under the pantry: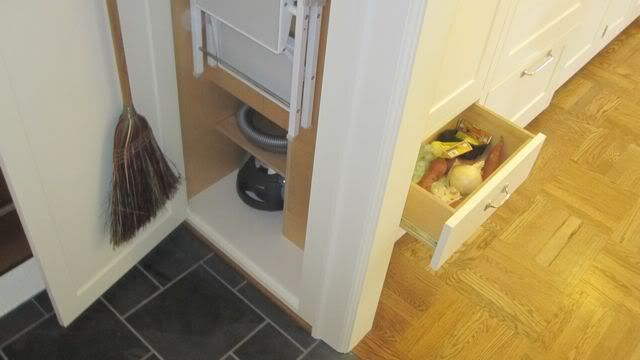 The placement of the outlet underneath the music player shelf allows the nasty cordness to be hidden from eye-level: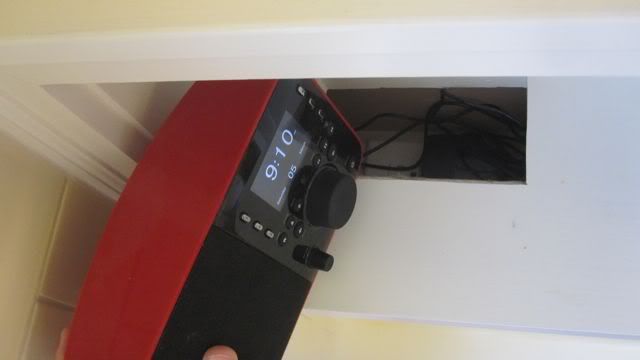 Toe-kick heater vent. The toe-kick face under the message center & island is covered with stained oak flooring. From eye-level, the toe-kick absorbs the correct amount of light and gives the appearance of freestanding cabinets.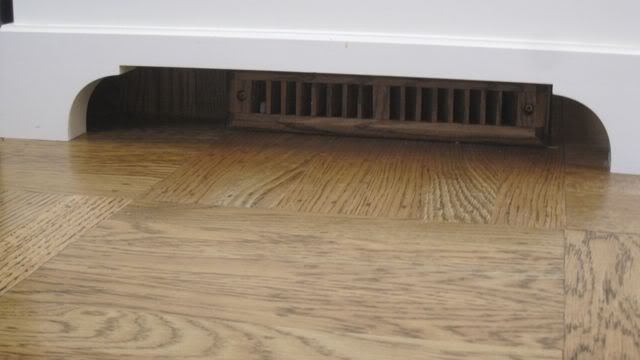 The freestanding appearance is clearer here:
Drawers under nook seating area:
There is a powder room off the kitchen. This wasn't our first choice, but ended up being our only choice in this old house, and has been okay, especially considering its placement is directly next to the hallway and away from the primary cooking area: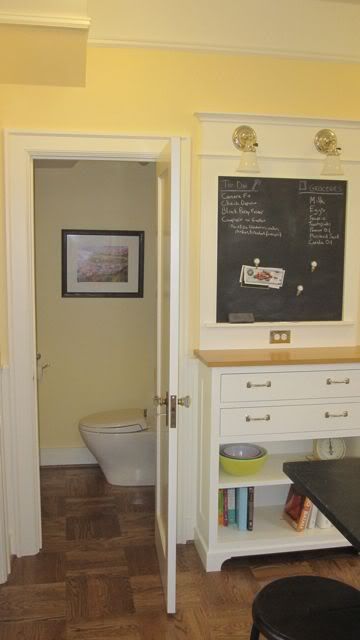 Adjacent mudroom, which became part of the kitchen remodel. The door is to a laundry chute which we use mostly for kitchen towels & napkins.
Here is a link that might be useful: More pictures