Which colors do cats like?
Thinking of getting some yarn for a toy. Any specific colors.
Here is a new picture, I've never seen a cat with such long whiskers and love the ear hair. Still aren't settled on a name. One is Stinker Bell, Heidi, Creamy Puff, Puffy. I'm open to suggestions, it is female.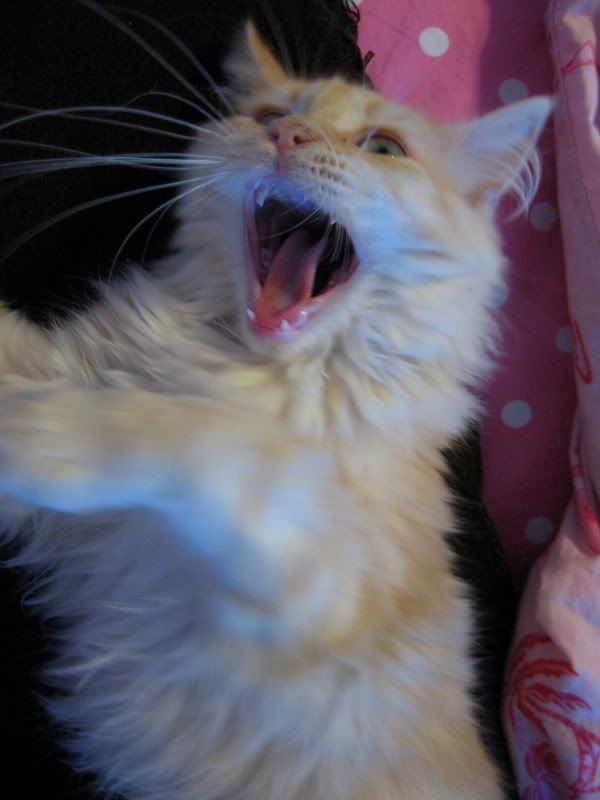 Thank you,
Carla