Sausage and gifts, dogs and pigs
annie1992
December 30, 2013
OK, so that seems a strange combination, but not really.
Thanks to some very pointed hints from Peppi, Elery bought me a new Foodsaver as a Christmas gift. I had a "mini", the darned thing was/is a piece of carp. It worked about half the time, and you had to hold the bag in the machine while simultaneously holding down each corner of the device to activate the vacuum, a cinch if you have three hands, LOL. Then, nearly every time, the sealed package would come "unsealed" in the freezer, I hated the blasted thing.
So, Elery bought me this one. The reviews were great and it's a lot easier to use.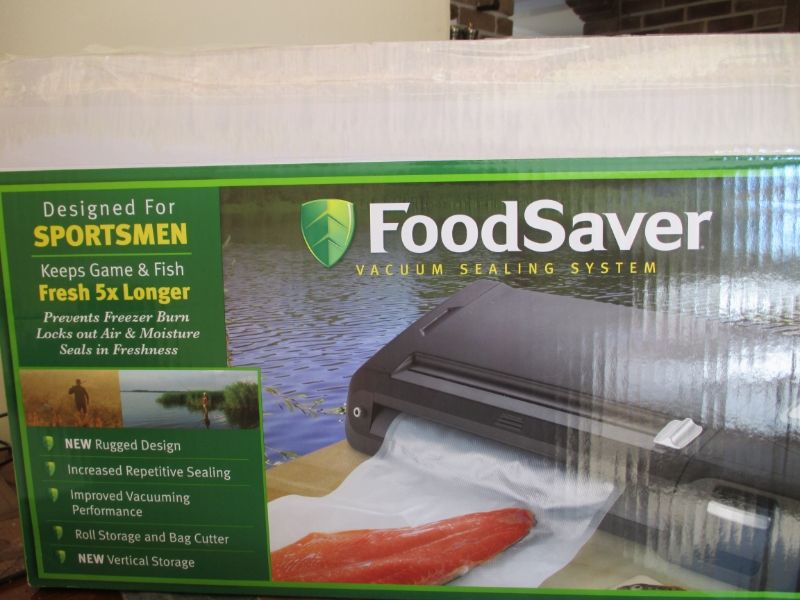 I got Elery gift certificates from Cabela's, he wants to buy a crossbow or a new deer rifle, so I told him we had everything we needed to package venison. Well, except the deer, LOL.
However, we had venison in the freezer from last year, so Elery decided to make some sausage. Jalapeno sausage, a bit too spicy for me to eat too much of, but still good. The casings were a bit large:
You notice Molly is just waiting to try it, she at least has learned not to counter surf while we're watching!
Because the casings were large, we cut the sausage into four kind-of-close-to-equal pieces.
Three got packaged with the new Foodsaver, but the last one got sliced into individual slices and then packaged up. Note that the one in the back is nicely sealed, but the front package had already lost vacuum. We're chalking that up to "learning curve" and eating it first. (grin)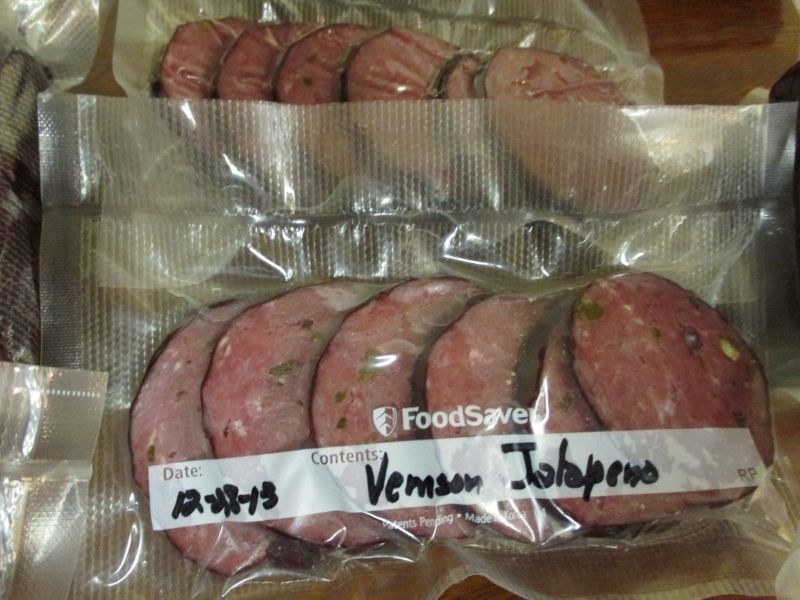 Not to be outdone, and after sleevendog's discussion on boudin, I decided to make liverwurst. I started with the lpoli site and took a few liberties, as usual. The recipe called for finely ground pepper but I had some crushed black peppercorns from the Christmas Steak au Poivre, so I used them. It called for cure, which I left out, and I only had beef liver, so I used that along with ground pork: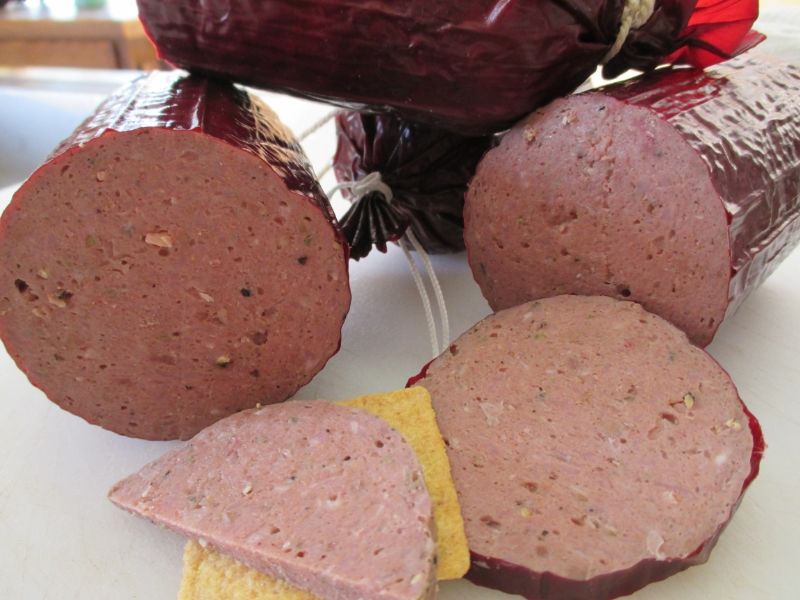 OK, this was good enough that I was surprised. Since I have....oh....18 pounds or so of liver in the freezer, I'll be making some more, LOL.
Molly liked it so much she went right out to the farm and tasted a pig, just to see if it was ready to eat yet.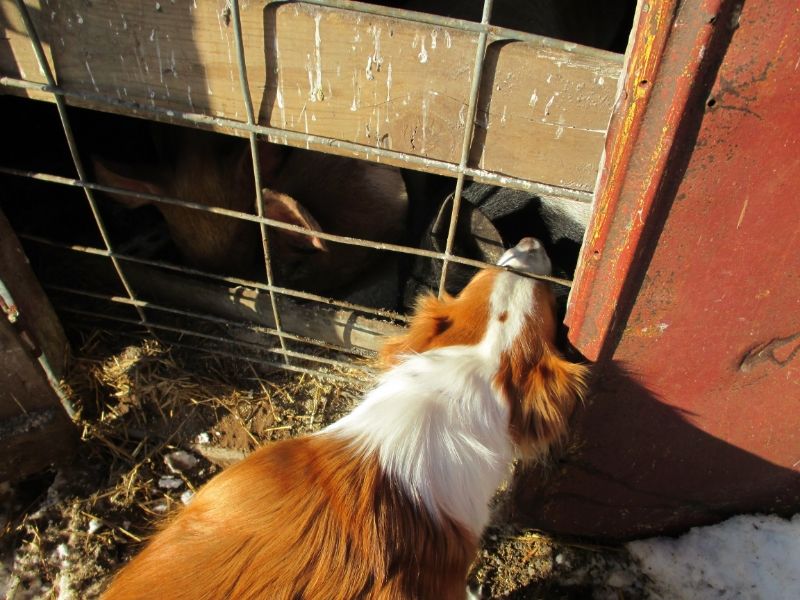 It's not. :-)
Annie