What to do with existing trim
apinksweater
March 14, 2014
So while I am working on the reconfiguring of my kitchen, I thought of something I wanted to ask the great minds of garden web.
Formerly, I had the golden oak cabinets, which I painted two tone ( Uppers BM Cloud White, lowers stained with General Finishes Java- thats a different thread eventually)
Anywho, Im looking at my window bay, and my sliding doors and the golden oak surrounds are bothering me.
Paint or not to paint, this is the question�
Thoughts?
**Update** Ive already primed the kitchen bay window, and am waiting to give it a sanding before painting it the cloud white. Wow! It really opens up the room!! It enhances the light!
In any event, I currently need to paint the entire kitchen, and I am trying to figure out what colors I like best for a two tone kitchen. Attached you will find the color my DH picked (he really wants blue green for some reason) BM Largo Teal.
Here is the current color, Laurel Leaf by Behr (when cabinets were golden oak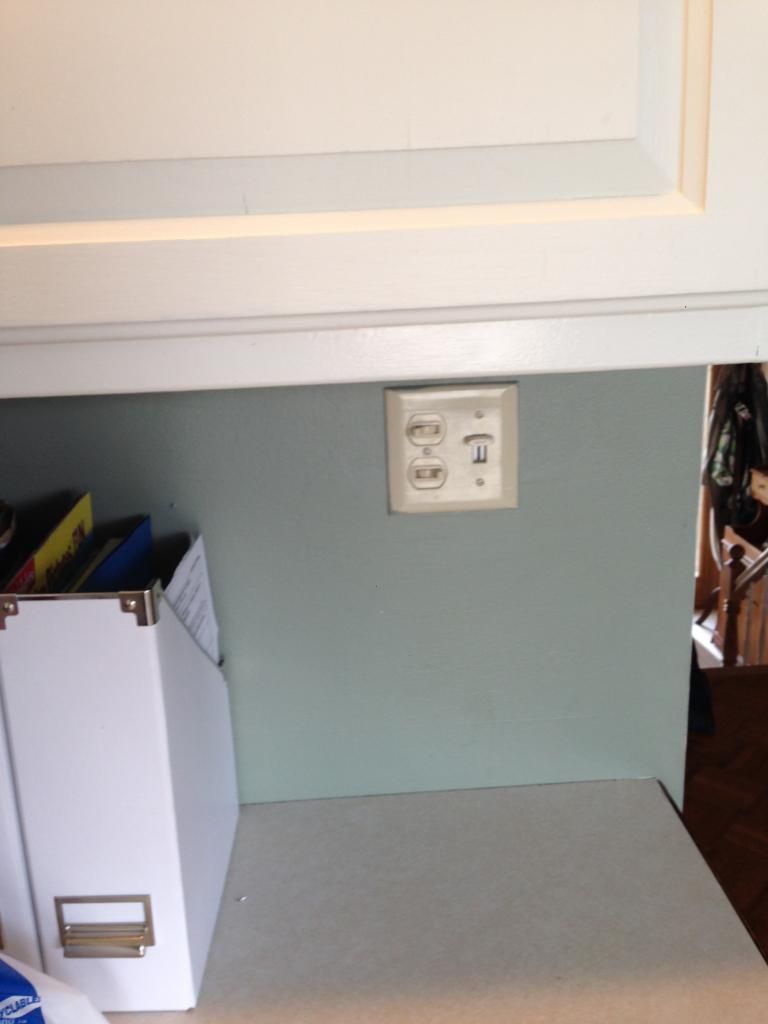 The soffit above- (its a stencil, not wallpaper). I don't know if a dark color will workâ¦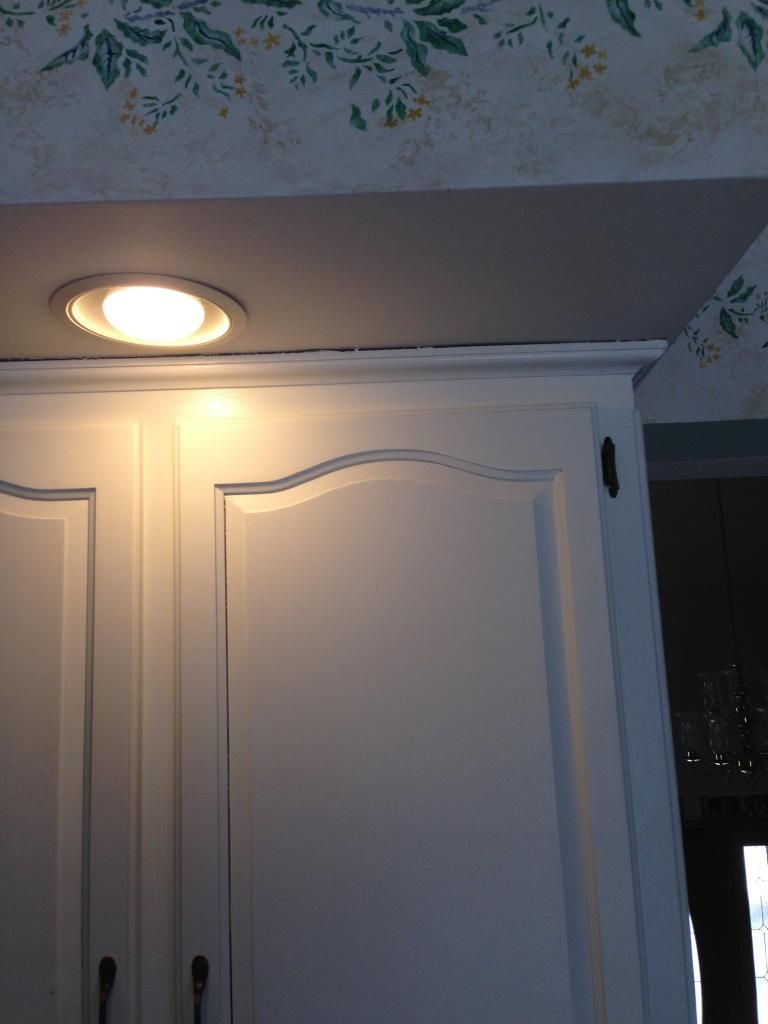 The largo teal against the BM Cloud White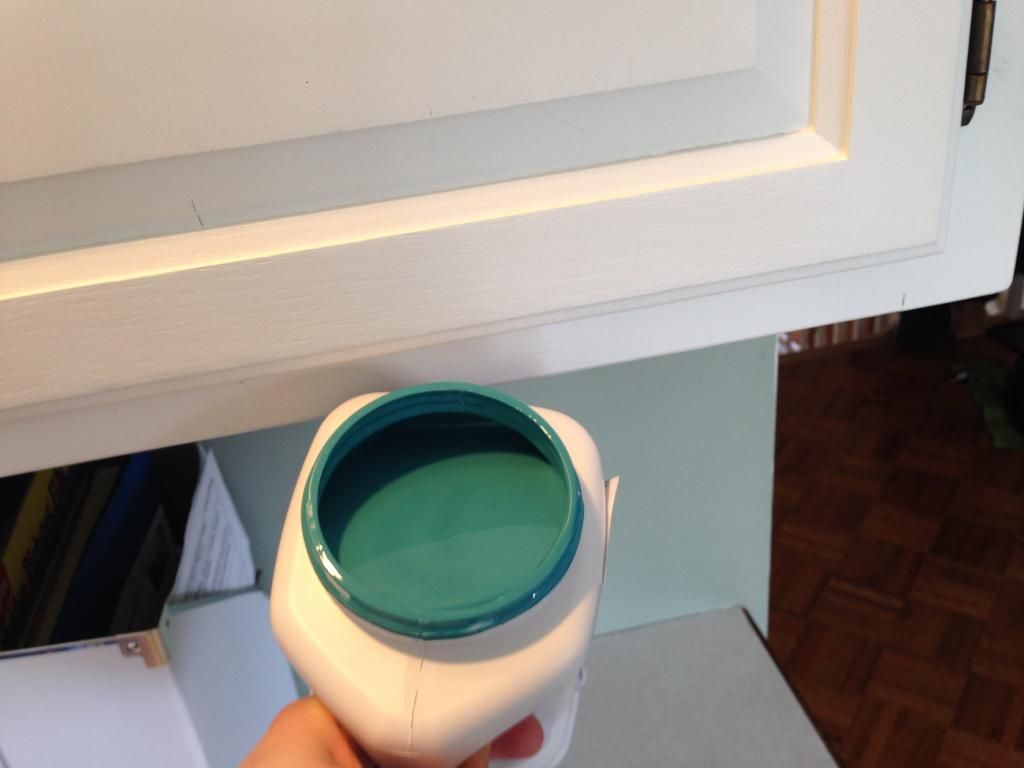 and the teal against the darker lowers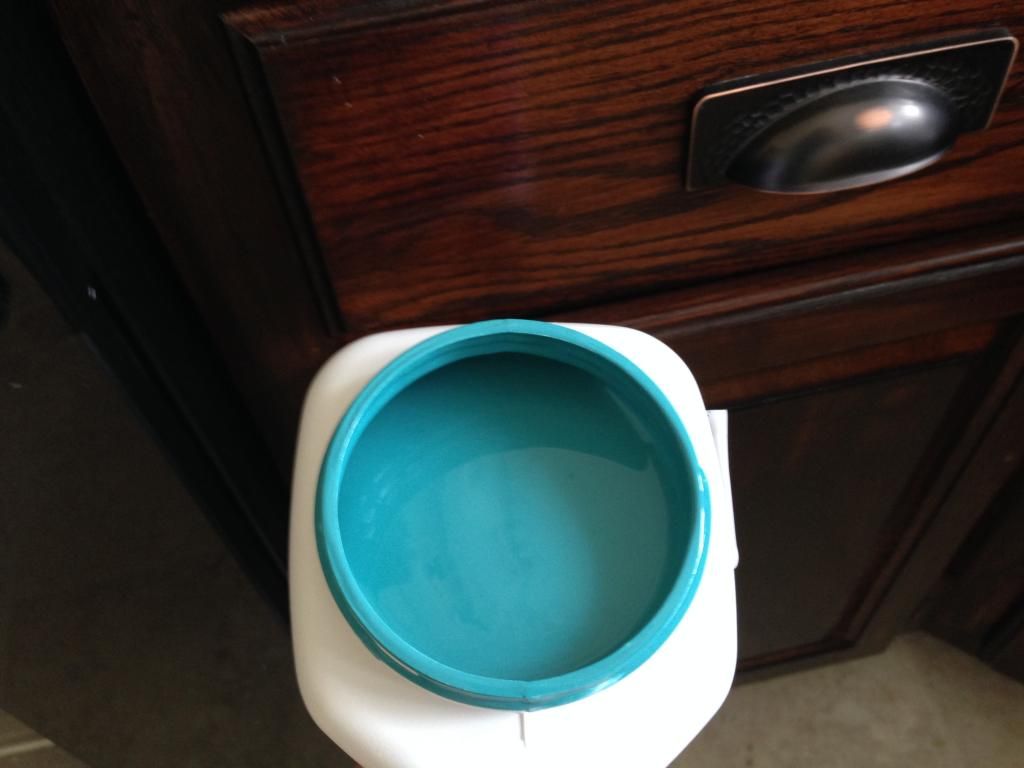 To dark? Other options? My kitchen is always very, very bright due to the windows and the sliding door, so I thought I may be able to get away with a dark colorâ¦
Thanks!!!
This post was edited by apinksweater on Tue, Mar 18, 14 at 14:23