My "Island"
I have been using my wonderful new kitchen for over 6 months (although I still have some outstanding punch list items on stickies by my garden window....)
I knew my bake zone was a bit small but thought I would use my old cart - well my DH decided we needed something nicer.
I snagged this brand new Boos Cart on Craig's List and it is just the ticket! It did come with the 3 most feared words - Some Assembly Required" and I did have to make a trip to Chitown to snag it from my DB and SIL who held it hostage until we picked it up after the CL exchange they did for me.
It is a portable island and I have a home for it in the sunroom or if I want to hide it, I can put it in the pantry.
It also has a power strip underneath the block - but a short cord
It makes all the difference in the world - I love my new island!!!
Island in action (IIA) - making a batch of mom's swiss steak and a crock of Pot Roast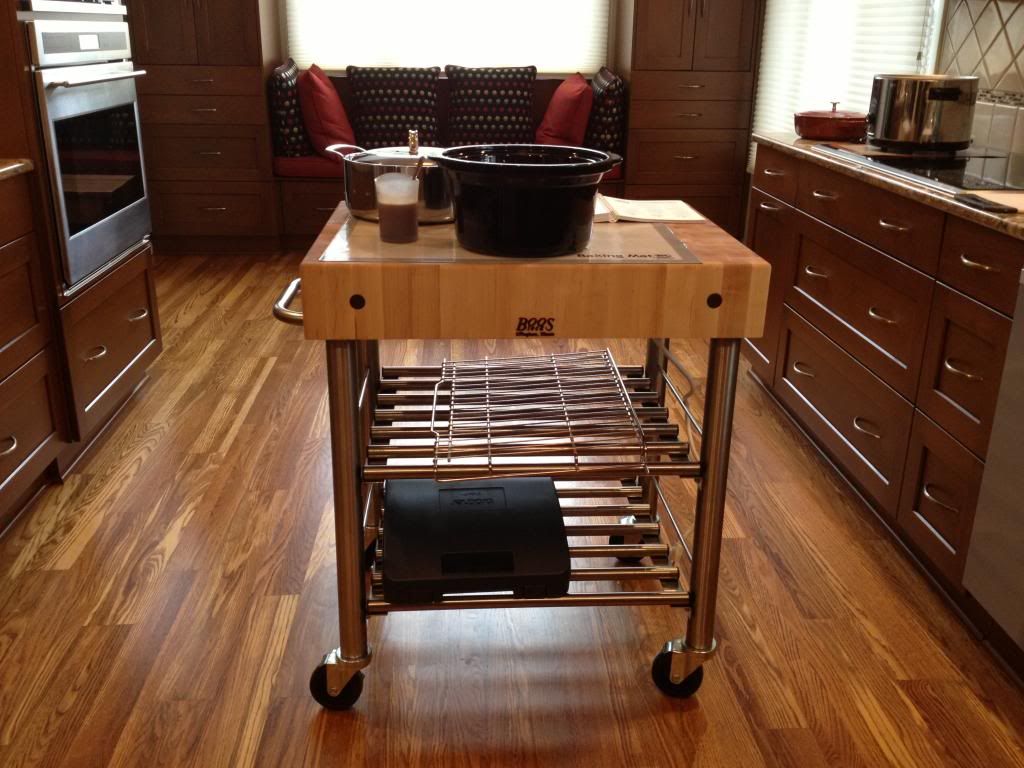 From the other side