Messed up counter top fixed. Whew.
Per the last counter top messed up install thread.
And DH is vindicated (mostly)!
Well, the fix it guy came out and loosened up the backsplash with the wood shims as Trebruchet explained. Once he did that he loosened up the counter top and started pulling all the shims from behind the backsplash and when the splash was fully released the counter went flat onto the sink. The 'drawbridge' at the sink went away. What a relief to see that happen.
Now, the back of 2 cabs ARE a bit lower, like just a little bitty bit than the fronts so as we suspected a couple shims back there would have prevented the backsplash from pushing the back of the counter down and causing the front to lift.
This guy today really knows what he's doing and he's used about 4 shims to the 12 or 13 that were used before. He hasn't had to cut or trim a thing. The counter is now supported fully, it looks wonderful and I can actually feel stress rolling off of me when I look at it. Wow, silly but true.
I told him he must be the installer that installs the installers counter tops.
He's still in there working so I just snapped a quick pic for before and after:
Before: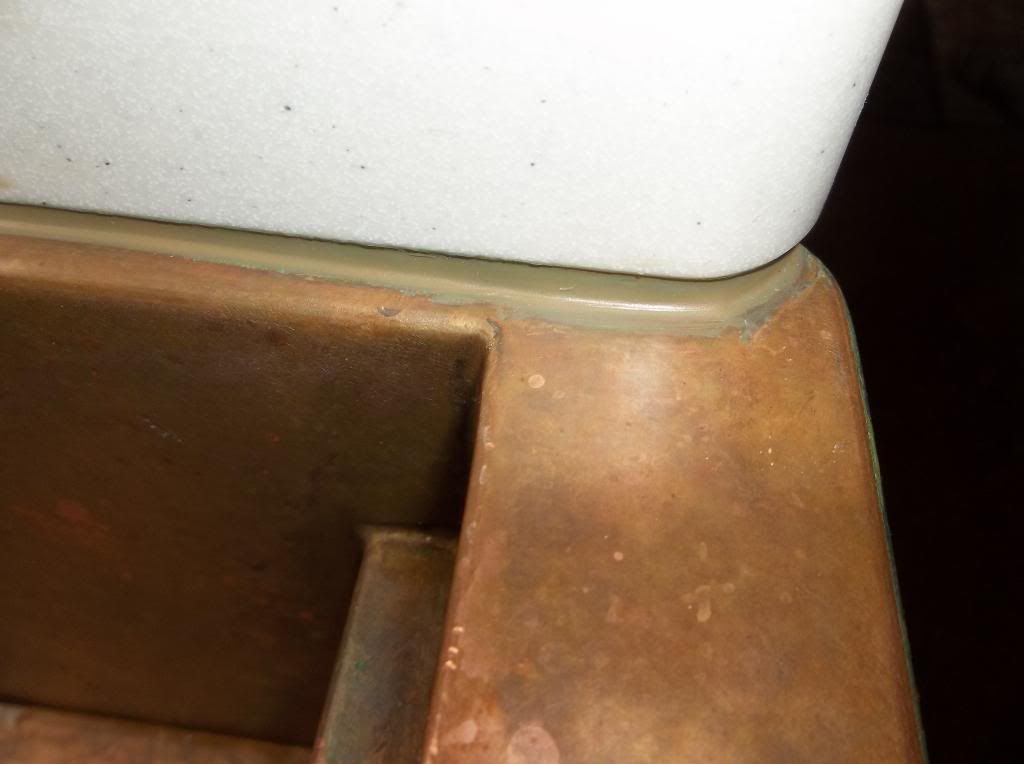 After: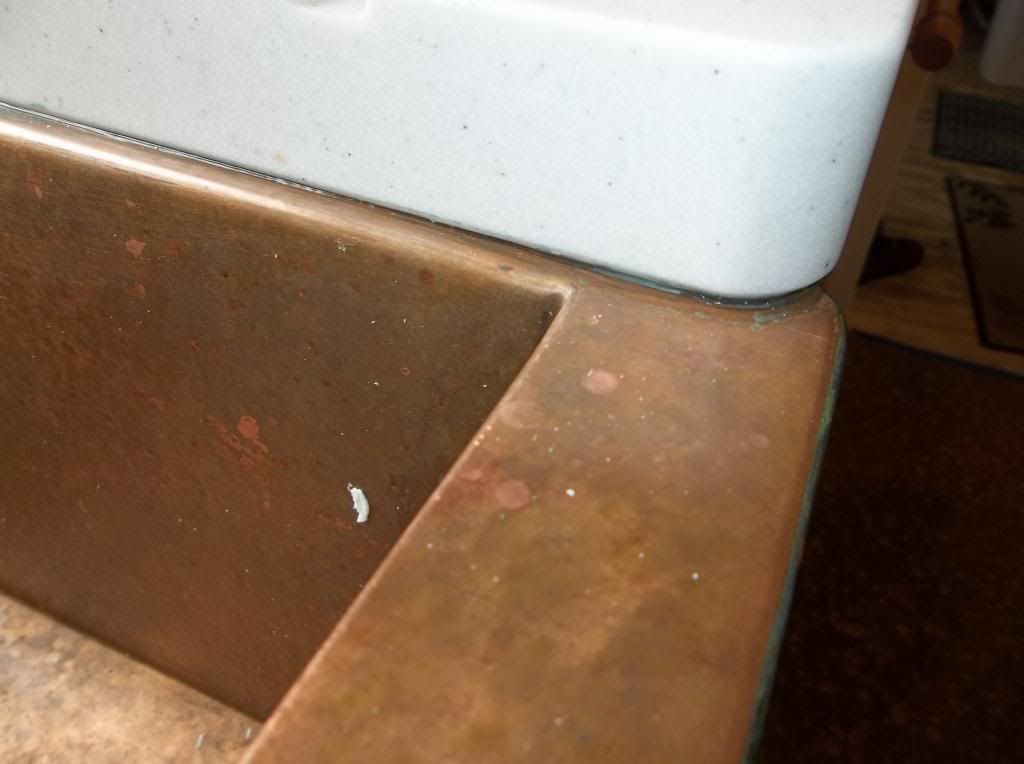 Whatever happened with the initial install, it appears to be coming together like perfect puzzle pieces now, so good heavens could that have been worse, right?