iPad and KIA
I was having some fun this morning using my new bacon racks from Lee Valley and took a few pictures.
My bake zone area with the iPad stand just inside the cabinet. The stand is adjustable and not permanent - I just balance it so it can't fall. I covered the iPad with plastic wrap - I tried a zip lock the last time but was really too thick.


A side view of the iPad stand - The stand is from B3 and is a Merkury stand - it was onlly $14.95 and was able to use a $5 coupon :-)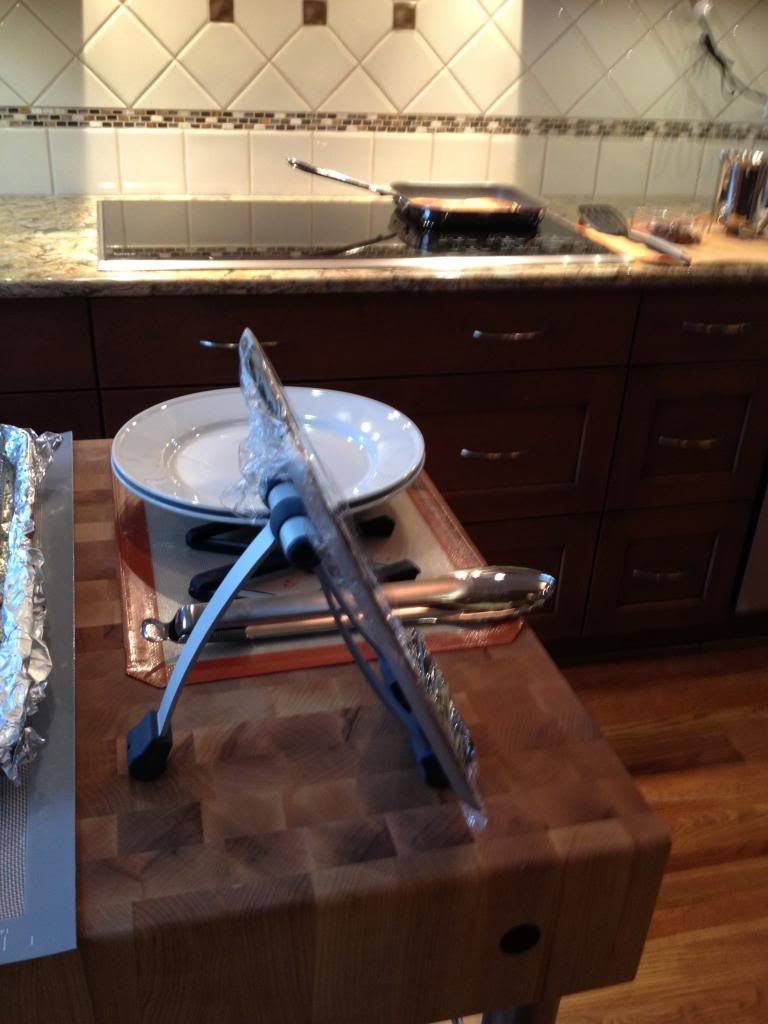 Nothing shakin' like the bacon - lined up on the Lee Valley insert with foil underneath


Ready for the oven - 400 degrees convection for 20 minutes.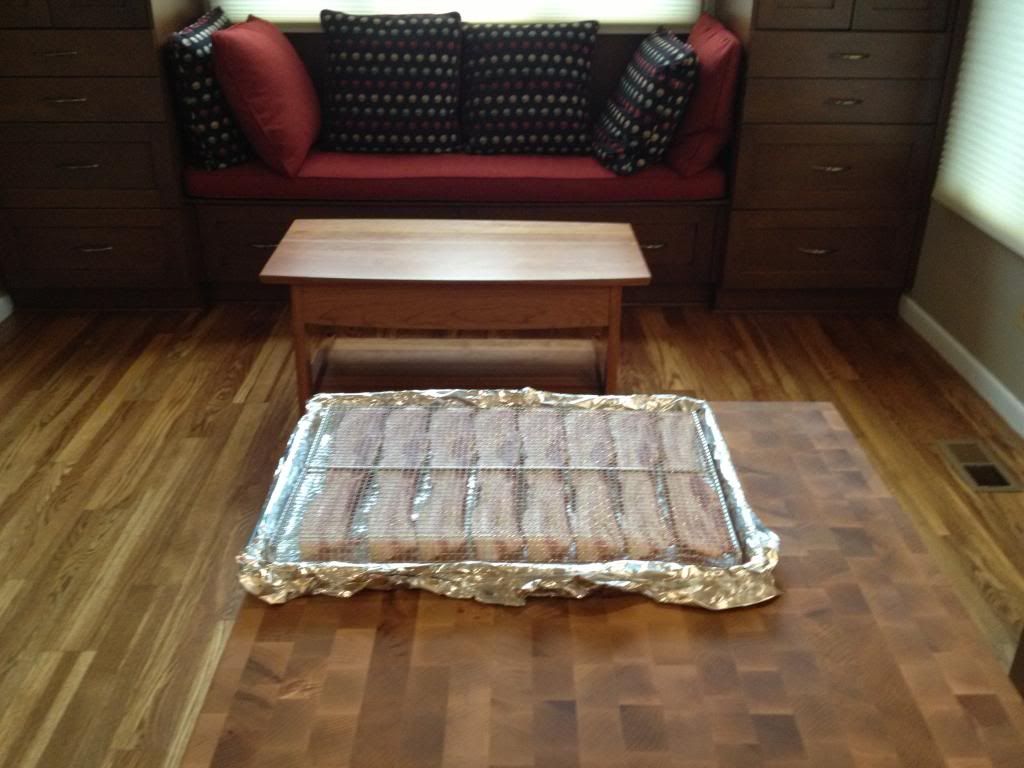 20 minutes later - all done - think I will go 375 next time - DH loves it crispy but the edges are crispier than the centers


Speed oven heating the plates and maple syrup - warm and yummy


Wouldn't be breakfast without the pancakes - I froze the blueberries last summer - usually, I just use frozen but had defrosted some yesterday and used the leftovers
Pancakes are just about ready - my new "island" works great!


Round 2 of bacon - I didn't want to try a double layer - but this time I used by CIA cookie sheets and parchment paper under the bacon instead of foil - no leaking underneath
Cleanup is a snap - either wipe up the oil and toss the foil/paper or allow it to cool and then just roll it all up! Toss the cooling racks into the DW and all done!


Hope I didn't make anyone too hungry (we really don't each much meat but once in awhile, I will make bacon)