Lucy has grown ~ and just a doll
mikka_north
October 28, 2009
Hello everyone,
Well after taking in a puppy and learning as much as we can about raising/training one from the start I have to say that this has been a wonderful experience. Lucy is just a doll and is very smart and quick to learn. She definately had some socialization before we got her, as she pays close attention to almost all "outside" noises and is not spooked or jittery. Training is definately the biggest challenge and with three adults in the home, being consistent seems to to the biggest obsticale.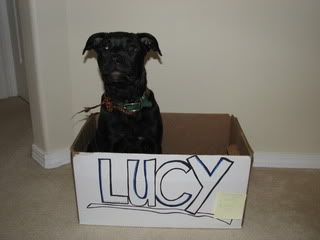 She saw the vet last Thursday for her second round of shots. She is healthy and he thinks she will be tall by the length of her legs already and she weighed in at 25.6 pounds. It really doesn't matter what she is, we love her dearly and she is just the sweetiest little girl. She can be VERY AGGRESSIVE and we are definitely working hard all the time to downplay this. She loves her balls and plays her version of FETCH very well! Puppy spurts still happen at ANY GIVEN TIME and sometimes she gets two or THREE in a row! She does settle down very quick and she sits on command all the time. Housetraining is going very well, she now sits at the back door to go out (I wish I would have hung a little bell, as we don't want her barking for attention and I will get on that this week) and she has not messed in her sleeping/kennel area in over 10 days.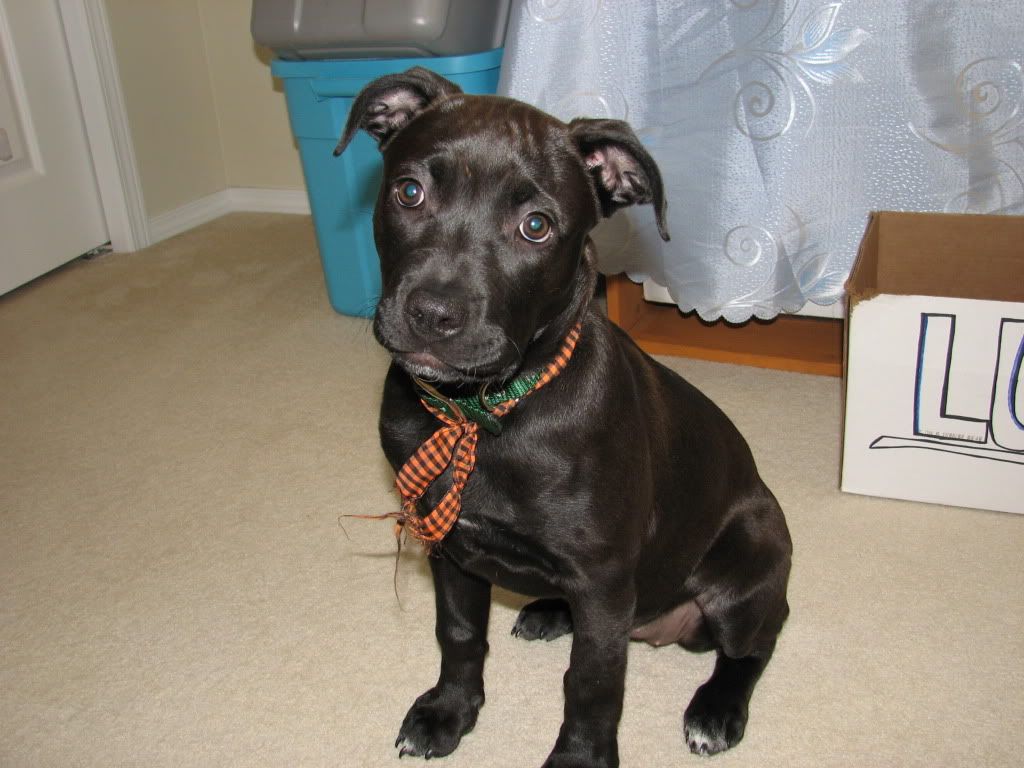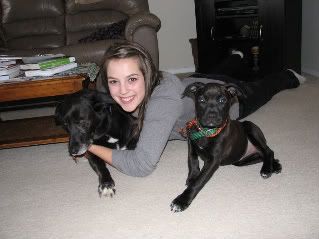 Our 10 year old Lab Nikki has been somewhat patient with Lucy and I think Lucy has somewhat mellowed because of Nikki's laid back/sleep ALL DAY way! Our Daughter came home for Thanksgiving (yes Canadian Thanksgiving!) and doesn't want Lucy to grow any bigger, though we know that is NOT going to be the case!
Oh and yes, after taking many pictures it can be misleading as LUCY LOOKS so big here because she is closer to the camera! She is NOT as big as 80 pound Nikki, and NOT as long though when she is stretched out her legs seem to go on forever! She lays wherever Nikki Lays and LOVES the sunshine if she can get a patch!
I have a few other questions on using the dremel (trimming her nail) and sleep patterns, but I will post a separate thread
Thanks everyone!
:o)
Rosie