Help, poured concrete and rocks in my wall?
jennifer132
March 17, 2014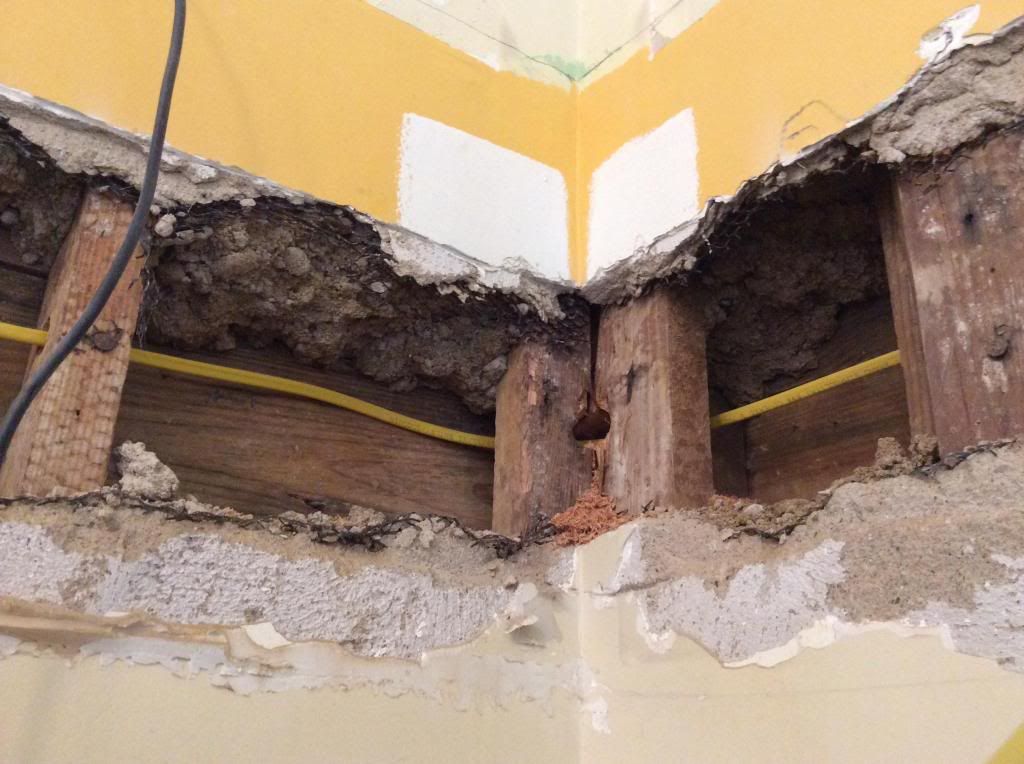 The house was built in 1928. It is located in NY metro area. We thought* the walls in our kitchen were just wood framed with plaster and lathe. Then the electricians cut into the wall and found this. The cement (with rough filler and rocks) is only in one section of the kitchen, roughly the back corner of our house. House is 17" wide on the exterior and this is about 5' of that width and about 3-4' on the other run of the wall.
Any ideas? Explanations? Will my house be okay?
Thanks, Jennifer
*thought it was ... Those are such dangerous words!