meet...
Ninapearl
October 19, 2012
harley!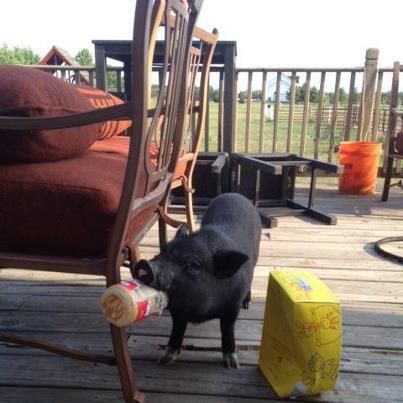 harley is being owner-surrendered. he lives in ohio and there will be a pig train coming to st. louis a week from sunday, where i will pick him up.
harley just turned 1. he is said to be quite a character...he sits, spins, dances, walks on a leash and is very demanding at mealtime. LOL
i am looking forward to arnold ziffel having a pal to play with. he tries to engage the 2 girls in play but they just push him away, poor guy. i play with him myself but there's only so much rammming my ankles can take.
they will be kept separated with a gate between them for a day or two until they get used to the idea of living in a herd. a herd of 4! :D