High End Bathroom -circa 1776-1830
Old Sturbridge Village is a living museum in Old Sturbridge, Massachusetts that depicts life in a New England rural agricultural and industrial community from 1776 to 1830.
As I toured the largest house in the community I could not help but notice their plumbing facilities.
From the outside it doesn't appear much different than any other one I have seen over the years, except for the fact that it appeared a bit wider than most.....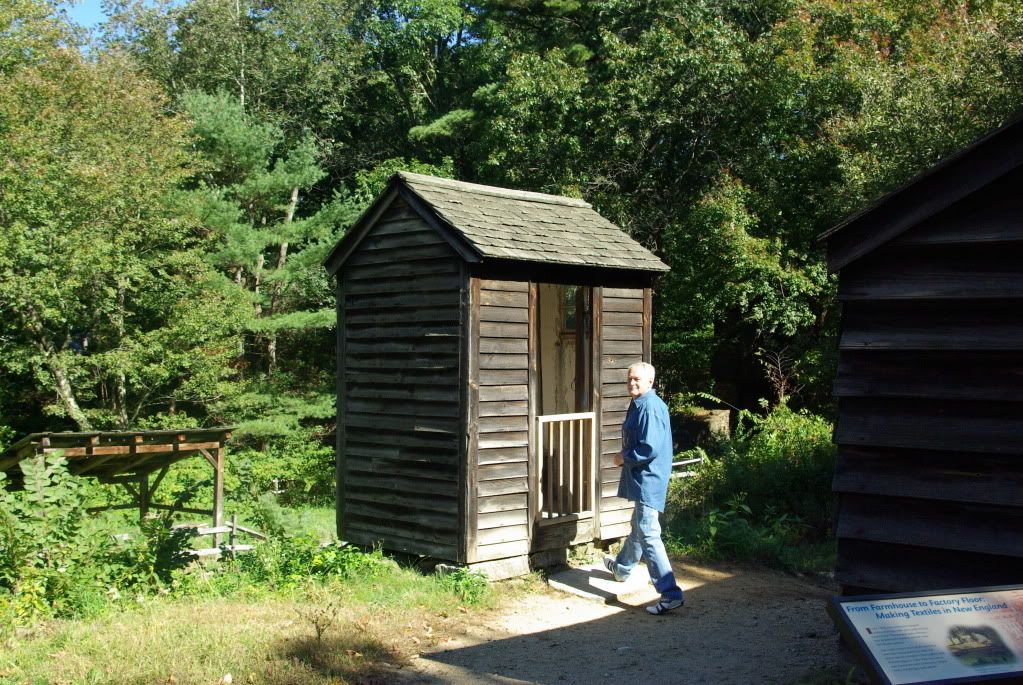 But when I looked inside, I knew I had arrived at the MacMansion district of the community...LOL
Not only does it have facilities for two adults, note the extra "childrens section" on the left end, how great is that?