Finally - Elizpiz's Finished Kitchen
Well, here it is I am finally posting my finished kitchen. A quick "before and after" Â full album linked below.
Before...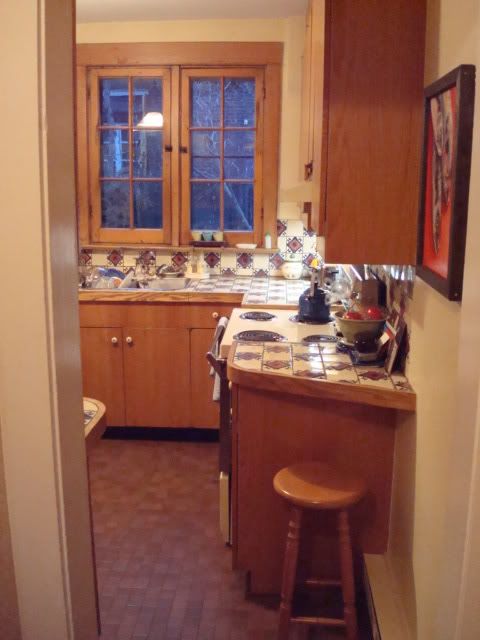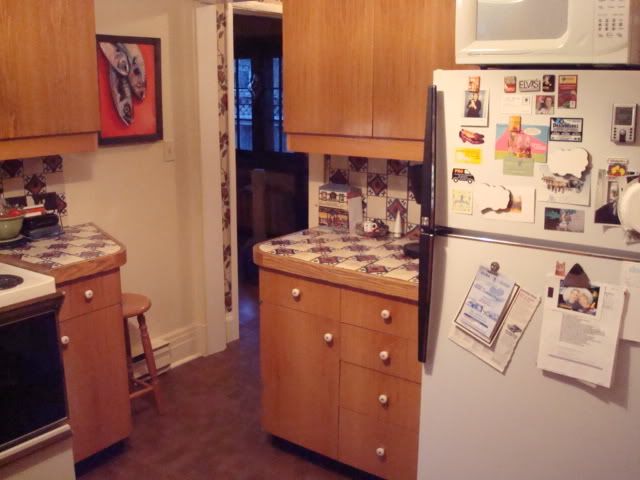 After...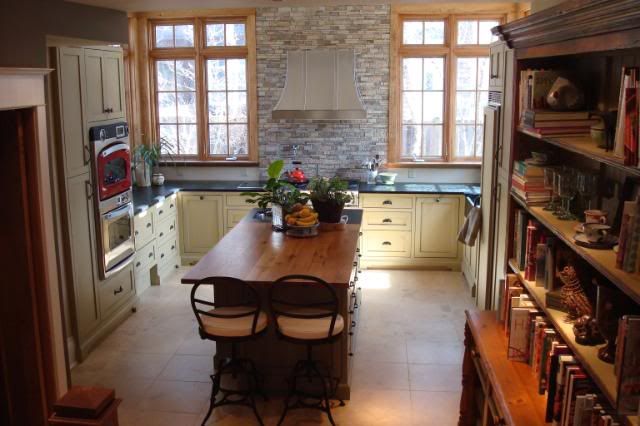 Some background and few details:
Our house is almost 100 years old and as such, the original kitchen was quite small  about 9x10. We have an unusually shaped lot, and the shape allowed for us to be able to knock down an exterior wall and build out. Here is the original floor plan: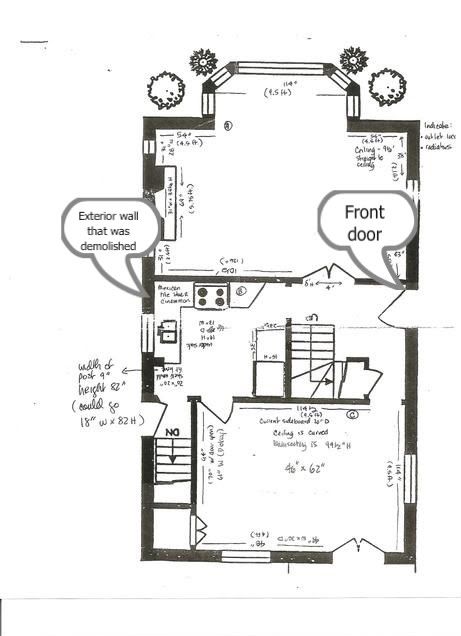 I love to cook but for all of my adult life I have never cooked in a kitchen that was bigger than 9x10. I've never had a dishwasher before, unless DH counts (we didn't have one in my family home either) and the efficiency in our "zone" came from being able to reach everything because the space was so darn small!
The objective was to make the kitchen look like it was always there, with more up to date appliances. To achieve that, we had the cabinets hand painted and distressed and chose heritage colours. We used reclaimed oak planks for the island countertop; the hardware is a combination of hand forged cast iron from England and finds from architectural salvage. Countertops and the main sink are soapstone.
An imperative was to find a home for my 300+ (and counting) cookbook collection. We achieved that through clever cabinetry and the acquisition of a beautiful old hutch.
But most of all, we wanted the kitchen to be the heart of the house, and it really is. I can honestly say that we don't sit in the living room anymore!
We started the project in May and it was completed in December. The past few weeks have been spent getting the finishing details (stools, etc). Along with the kitchen, we rewired the house, excavated down to a new laundry room, added storage, repainted everything, redid the bathroom in the basement etc etc... It was a house reno disguised as a kitchen addition.
We didn't work with a designer - the ideas were ours, brought to life by our GC - and primarily me spending *hours* right here with all of you dear GWerÂs. So THANK YOU for all of your generosity, your advice, your wisdom and your passion for all things TKO Â I wish I could throw a giant GW party to give you all a big hug!
Top notes (feel free to contact me if you have questions):
Soapstone counters
Custom cabinetry
Liebherr fridge
TurboChef double ovens
BlueStar cooktop with centre grill
Modern-Aire hood
Walker-Zanger backsplash
Miele Excella full dishwasher
FP Dishwasher Drawer
Kohler faucets: potfiller, main sink, prep sink
Hardware perimeter cabinets: Whitechapel
Hardware island and fridge: architectural salvage from Old Good Things in NYC
Bar stools from America Retold
Fair warning  my album has lots of pix  I just couldnÂt bear not to include the details.
Eliz