Two many hardware styles in one kitchen?
wi-sailorgirl
March 4, 2013
(Edited: Oh my, how embarassing ... that should be TOO, not two (hanging head in shame)...)
The cabinets for our small kitchen remodel go in in a few weeks so I'm trying to firm up every decision I can.
Part of the remodel will include a hutch-type cabinet very much like this one (this is the existing one).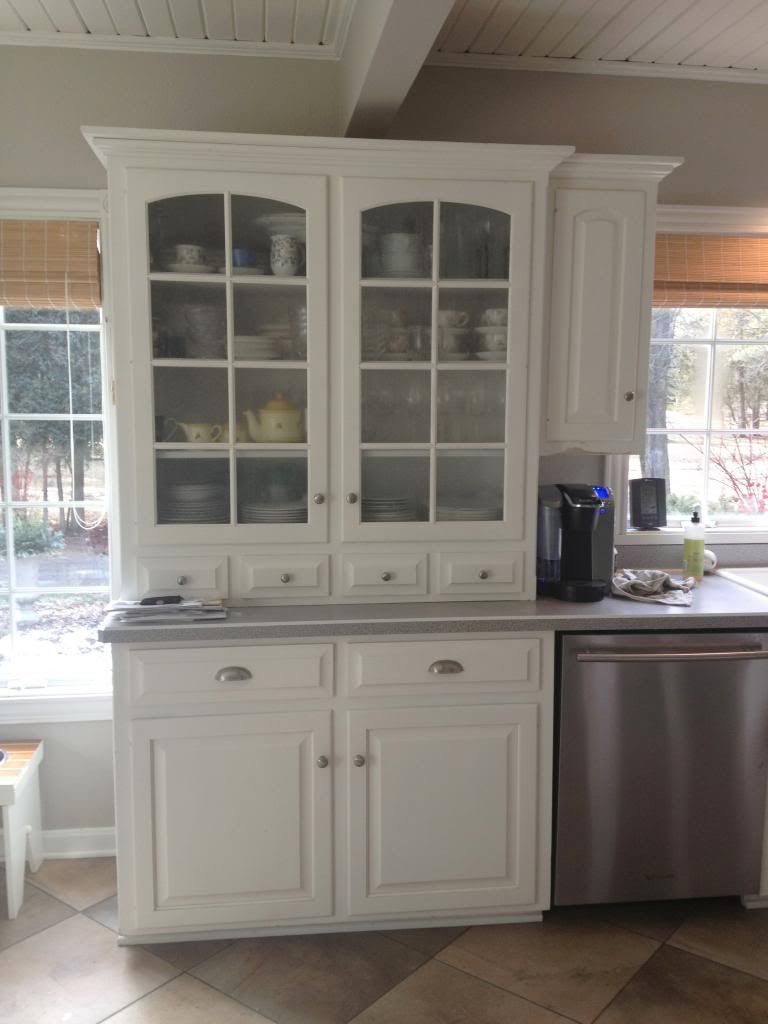 Because the rest of the cabinets in the kitchen will extend to the ceiling and this one obviously can't because of that beam above it, we're doing a few things to set the hutch area apart. It will stick out about two inches farther than the rest of the cabinets (the counter will jog around it). We'll put furniture-style baseboards around it as well. There will be two large drawers plus the two smaller drawers on top of the base cabinet. The top will have two glass doors as it does now and the four small drawers that sit on the counter will become three. Those three small drawers will be flat panel, everything else is a recessed panel with a beaded edge on the rail.
Because the drawers on top are so small, I don't like standard-sized knobs on them. The ones you see there are 3/4-inch (vs. 1-1/4-inch on the doors).
All drawers other than the three small ones will have Aubrey pulls in polished nickel.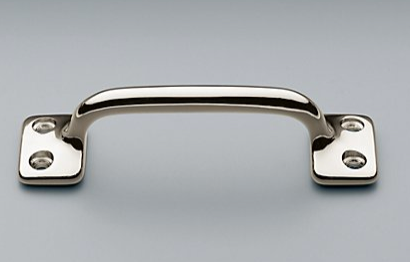 The cupboards will all have these glass knobs (1-1/4).
I'm considering a recessed finger pull in polished nickel for the three small drawers. Obviously I want to be fairly certain that this is a good idea before going ahead with it because it's a permanent piece of hardware. Once the drawer is routered for the recessed finger pull there's no going back.
So what I'm wondering is whether that is just too many hardware styles in one kitchen or whether the face that the hutch is purposely "different" in some ways makes it OK.
This post was edited by wi-sailorgirl on Mon, Mar 4, 13 at 11:56