Can you identify this toilet Flush Kit?
I am trying to replace a worn seal on this toilet flush kit and can't for the life of me figure out which one it is. (It's a tenant apartment and I haven't gone back to REALLY inspect the kit for a name/model number). I do have a picture and was hoping someone would be able to identify it. I've scoured google without success.
Any help would be appreciated.
Thanks
CARLO.
Link to other angles etc.. : http://www.evernote.com/shard/s37/sh/9bf7a942-b1ce-4348-8128-b0b4c3ad0a5e/e234428bf98e32d2f1738c60859c394e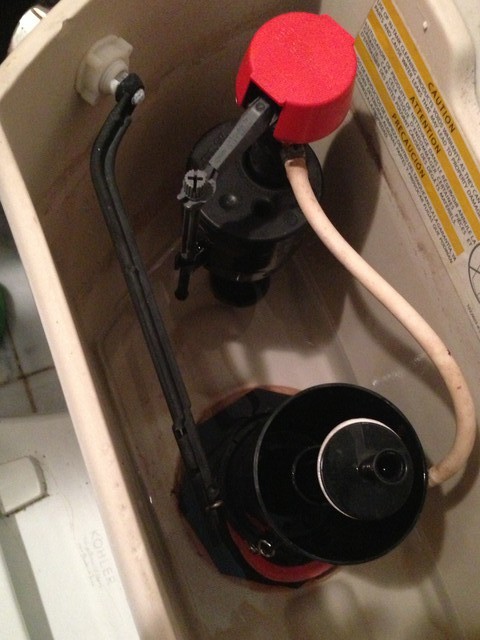 Here is a link that might be useful: Additional Photos and Angles