goat pics
Ninapearl
September 18, 2011
i'm tellin' ya, when i haz a sad, all i have to do is go out there and spend 10 minutes with my little herd. they never fail to make me laugh!
sheldon and t-bone playing on the plank...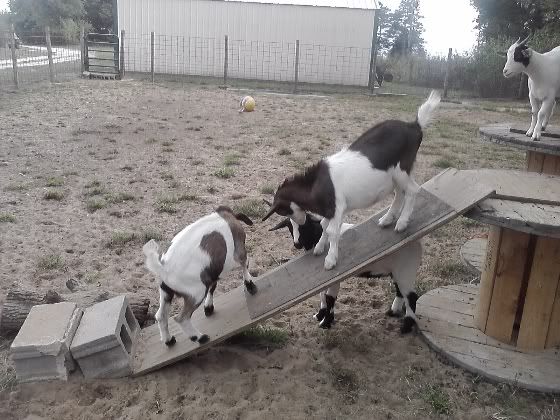 sheldon is bossy, the others ganged up on him and pushed him off the plank. when they did, he fainted!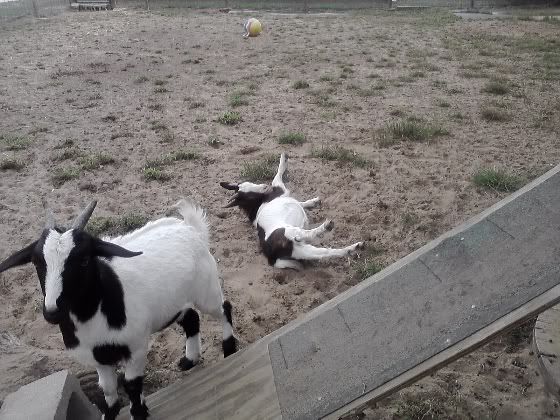 getting ready for winter...i lined the bigger barn with straw bales and the little dog house is for the pot belly pig. i will stuff it with straw to give her a warm place.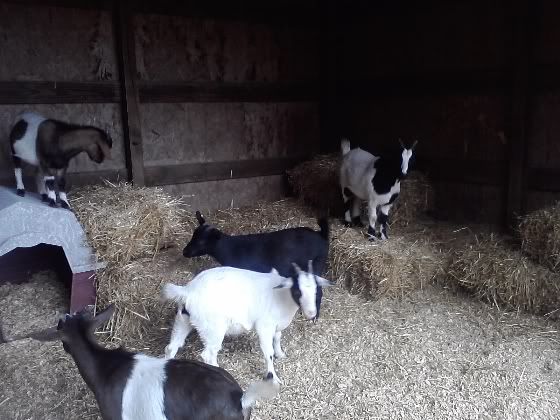 sheldon has a hissy fit if another goats tries to eat out of the feed pan he's using but he will share with porkahontas, no problem. LOL
she's getting very tame, follows me everywhere and does these happy little grunts when i pour feed in her pan or offer her treats. she is a cinnamon bagel junkie!