My DIY headboard -- bedroom makeover in progress (pics)
A couple months back I posted for some bedding help for the main bedroom. I just wasn't loving our bedroom - it seemed dark and oppressive and I wanted something lighter and more feminine. I sold the espresso sleigh bed and side tables on CL and set out to make my own upholstered headboard. I found a great inspiration and good tutorial online - it took 2 weekends to complete. Total cost was around $150 including fabric. It wasn't the easiest DIY project, but I think it turned out pretty good for someone who has no experience with upholstery before! :)
Here's the before:
and here's the after: (I still need some shams, new bedding and a rug)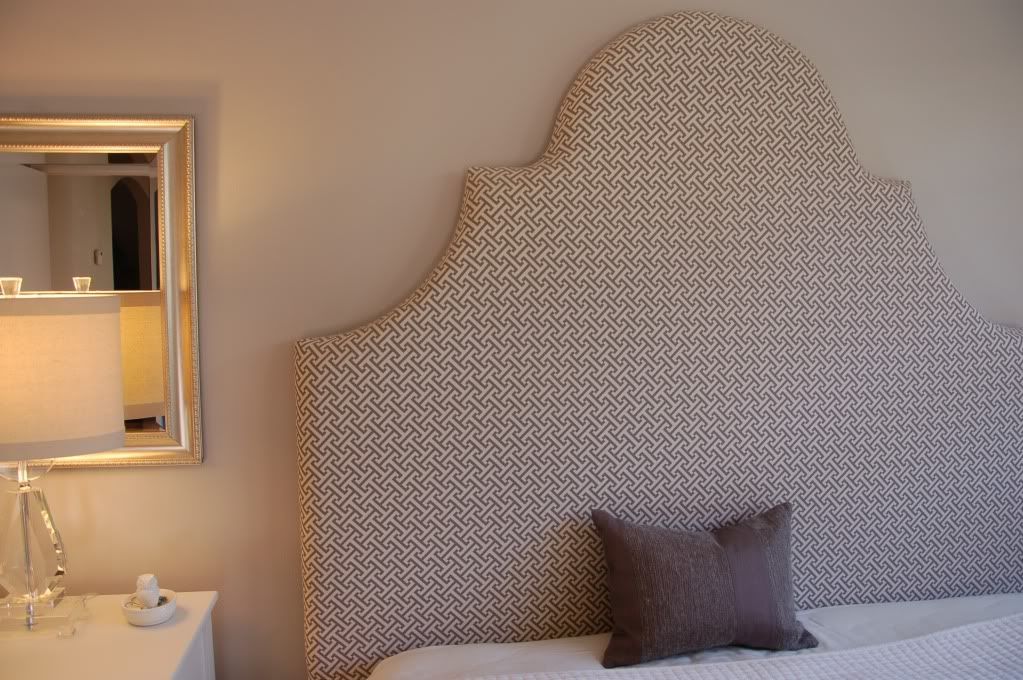 little side tables I found which were painted BM White Dove (added new knobs):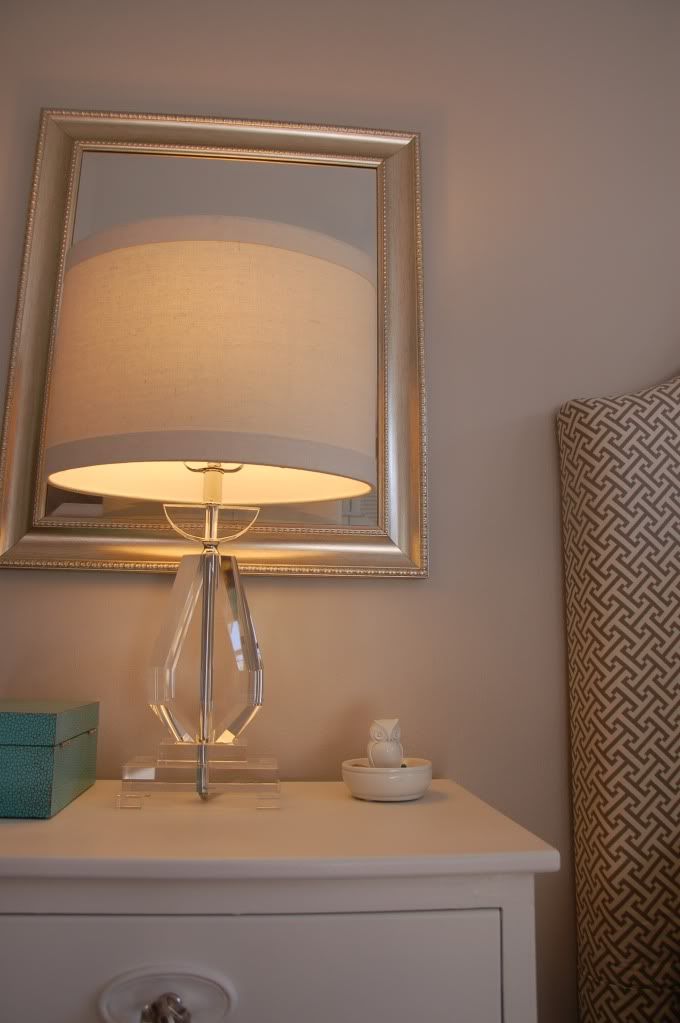 I also replaced the black and white drapes and found some silk tapestry ones on sale. The room was also re-painted BM Nimbus. I'm happier with the lighter color - it doesn't look lighter in the photos but it's much lighter in person. It's a soft gray with no blue/green undertones. Thanks to Bee and others on GW for recommending it.